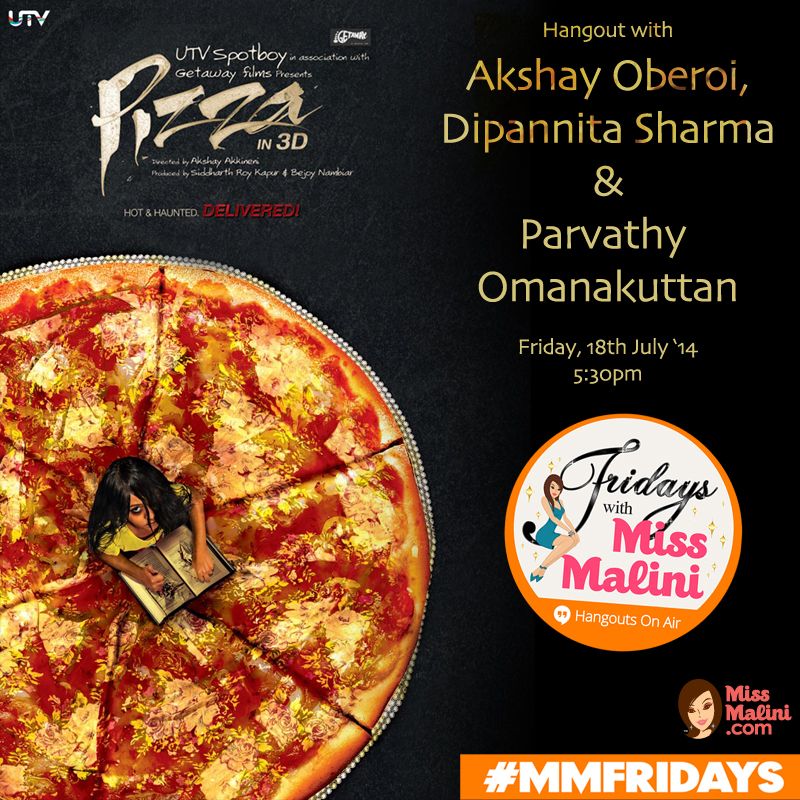 This Friday, we have another LIVE Google+ Hangout coming to you with the cast of Pizza 3D! MissMalini will be in conversation with the super fun Akshay Oberoi (ladies, he's also really cute!), Parvathy Omanakuttan and Dipannita Sharma. We'll be discussing their film and will also be swapping horror stories, so if you want to be a part of a fun, spooky Google+ Hangout, post in the comments below (brownie points if you post a horror story). We'll dial you in and you can share your own horror story live with the cast – and everyone else tuned in.
The Hangout will take place on Friday, July 18th at 5:30pm, so make sure you stay tuned to the blog for all the action. In the meantime, RSVP to our Fridays With MissMalini page right here so that we can keep you updated!
Want to be a part of the Hangout? Tell us in the comments below!