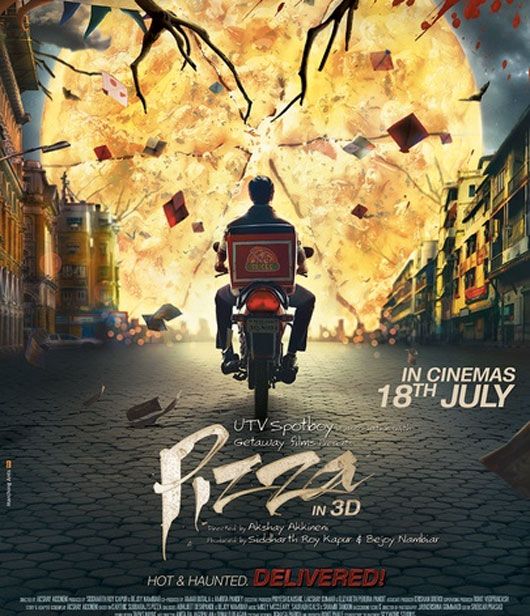 Pizza 3D hits cinemas today, and it's one that we've been looking forward to for quite some time. Thankfully, we weren't disappointed, and we think fans of the horror genre will enjoy it as well, especially since it's different from your regular Bollywood horror flick. In case you're considering watching the film yourself, we've listed down five reasons we liked it and why you should catch it in theatres this weekend. Read on!
1. Akshay Oberoi. You may not expect someone like Akshay, who has chocolate boy good looks – and whose last film was under the Rajshri banner! – to star in a horror film. However, he pulls it off well, transitioning quickly from the scared, innocent pizza boy to the worried, helpless husband. He's especially good in the pre-interval scene, where he sees his wife on the other side of the door but breaks down, knowing he can't reach her.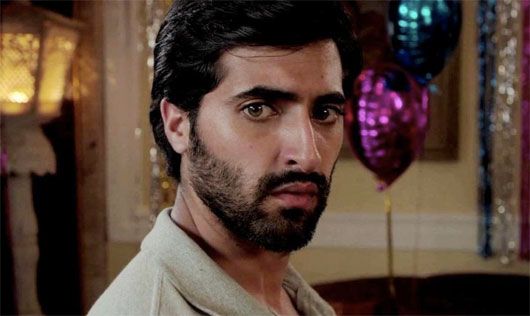 2. It's scary. Pizza 3D does use a lot of your cliched horror elements, but the effect is chilling nonetheless. I spent much of the movie wishing I'd brought someone along so I had a hand to clutch onto (but I am, admittedly, easily scared), so yes – it provides the scares. I am, in general, not much of a 3D fan, but some scenes work will in this format – like a sequence featuring a pregnant Dipannita Sharma sitting on the sofa, and another when a child lashes out at Akshay.
3. It's not Bollywoodized. Thanks to the likes of Ekta Kapoor and the Bhatts, horror in Bollywood generally means that the film comes complete with an item number and sleazy scenes. Pizza 3D stays away from that, though, which is a big relief, especially for fans of the horror genre. It may not be the greatest horror film out there, but it's amongst the best to come out of Bollywood in recent times.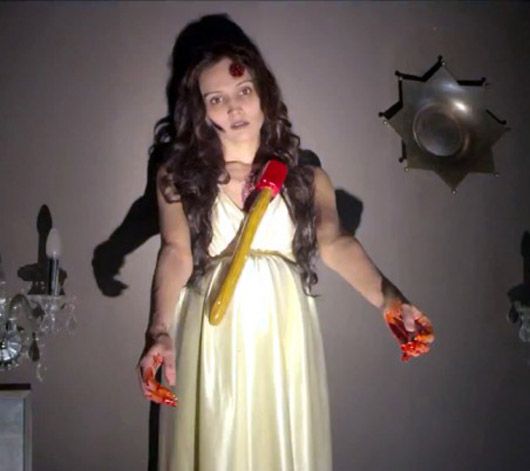 4. It's a thriller. The film isn't just a horror film; it's also a thriller featuring a full-blown plot about a missing woman.
5. The ending. I won't say anything about it, but it's a good one. 🙂