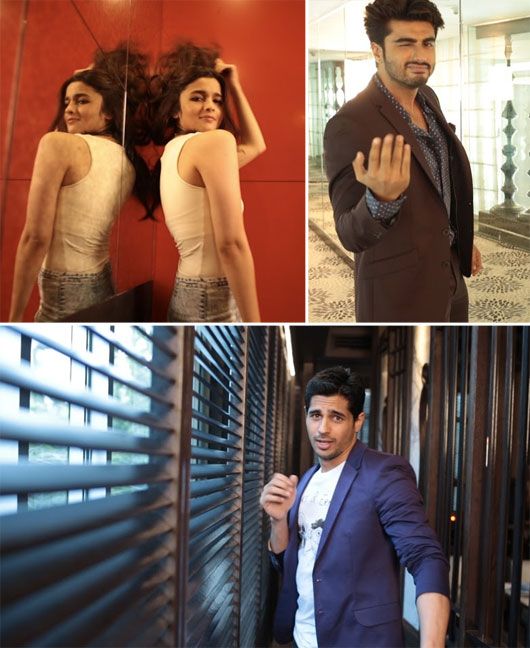 Some of the biggest names in Bollywood have come together to shoot a very special video for Niranjan Iyengar's new show, Look Who's Talking with Niranjan. And we do mean some of the biggest names: Kajol, Sonam Kapoor, Vidya Balan, Alia Bhatt, Karan Johar, Sidharth Malhotra, Arjun Kapoor and Parineeti Chopra are all part of this fantastic music video, and each one has lent their own style and flavour for their portions.
Take a look at the video below and let us know what you think:
This music video will also be airing on Zee Cafe all this month, so you can definitely tune in to catch it. And now that this has been launched, Niranjan and the team are counting down to their much-awaited show. From what we hear, Look Who's Talking with Niranjan is going to be shot all across Mumbai in places that the celebs frequent themselves, whether it be restaurants or clubs. It's an all-access show, and Niranjan's friends, like KJo, Kajol, Parineeti etc have narrated some of their most interesting personal stories while shooting their episodes.
The show will begin airing soon on Zee Cafe, so make sure you keep an eye out for it – it looks like we're in for some fun and juicy conversations with the stars! Follow Zee Cafe on Facebook and Twitter for updates.