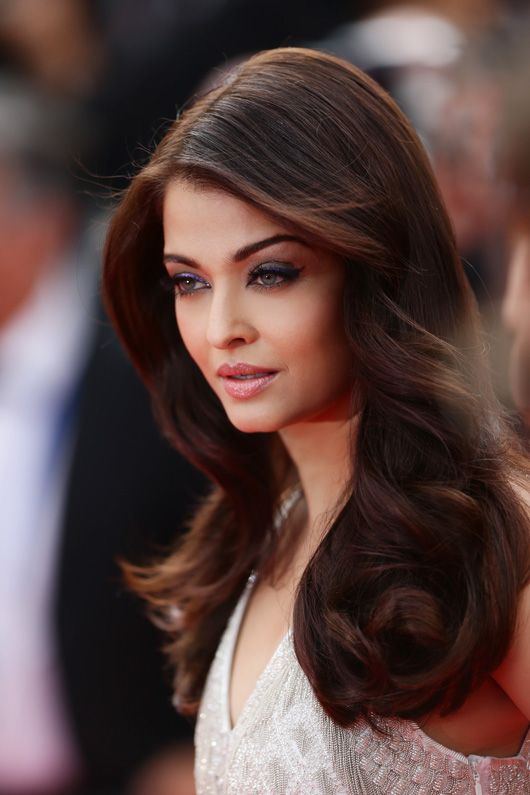 We haven't seen too much of Aishwarya Rai Bachchan in the past few months. After wowing everyone at the Cannes Film Festival in her beautiful red carpet outfits, she's been missing in action. Just when we started wondering where she was and why we haven't seen her, a photo was posted a couple of hours ago on Twitter.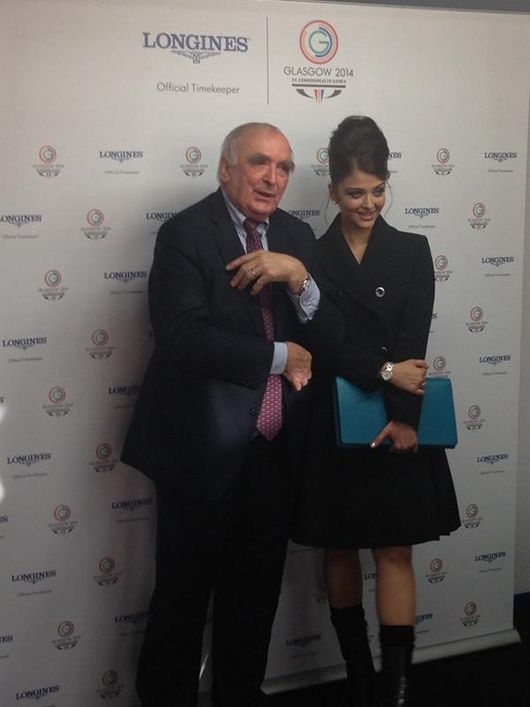 As the face for Longines, Mrs. B is in Glasgow for the Commonwealth Games along with her daughter Aradhya Bachchan. Wrapped up in a black Gucci trench-coat dress and a pair of black boots, Aishwarya also sported, what is known as, a beehive do. Here's a better look…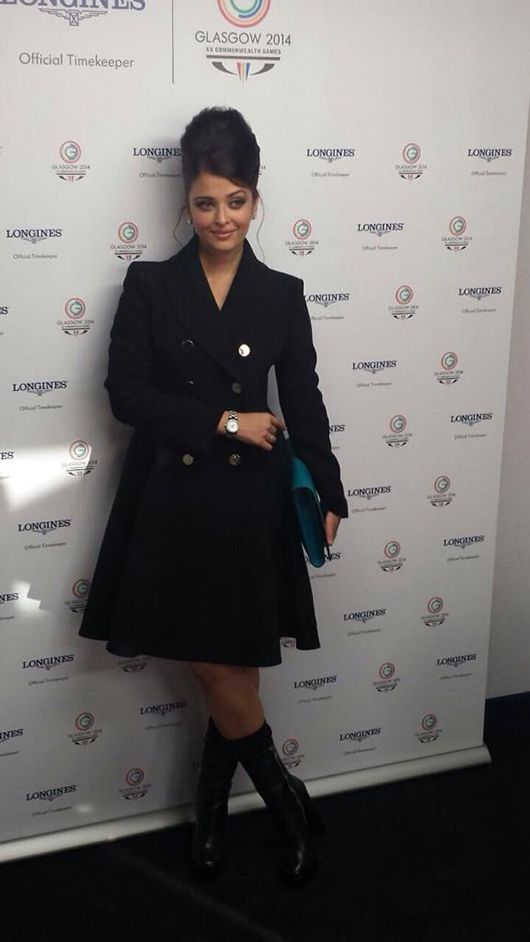 Flashing her Longines watch, she also carried a lovely blue Gucci oversized clutch to add a pop of colour to the otherwise all black ensemble. Does her hair remind you of a cleaner take on Amy Winehouse's own signature one?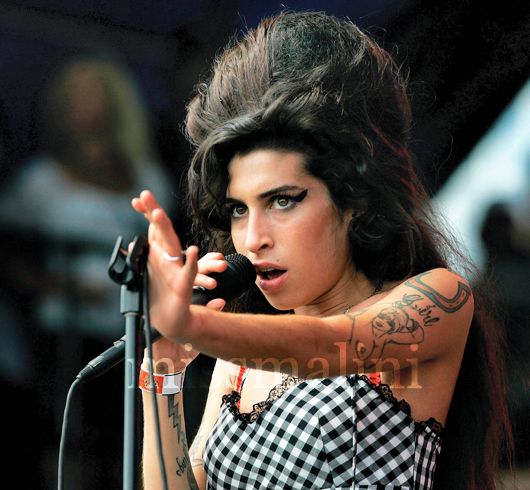 Like her look? Leave your thoughts in the comments below.
Pix: Twitter | @ArchanaSadanand