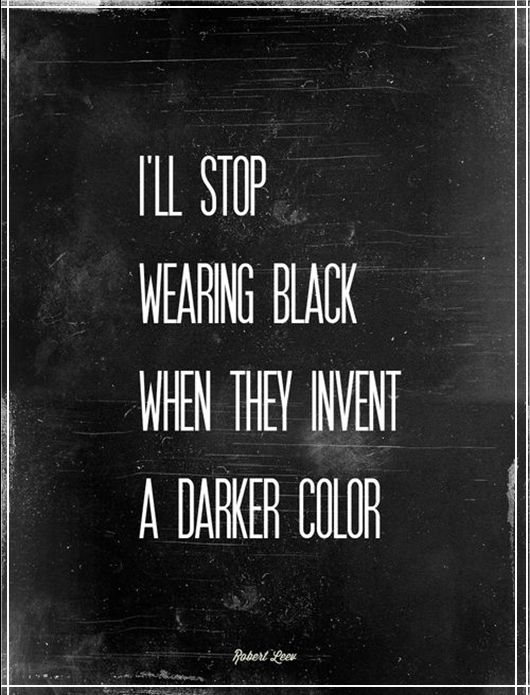 A black dress is often referred to as that safe piece everyone keeps handy in their closets. Don't know whether a party is formal or not? – Pull out the black dress. Have nothing new to wear? – Oh, but you have your black dress. Can't decide, too many options? – Let's go with black shall we? Just like a pair of jeans turn out to be a person's go-to piece, the black dress is put up on a much higher pedestal; and with its immense versatility, don't you think it deserves exactly that?
Here are 10 such iconic black numbers that a girl can never forget.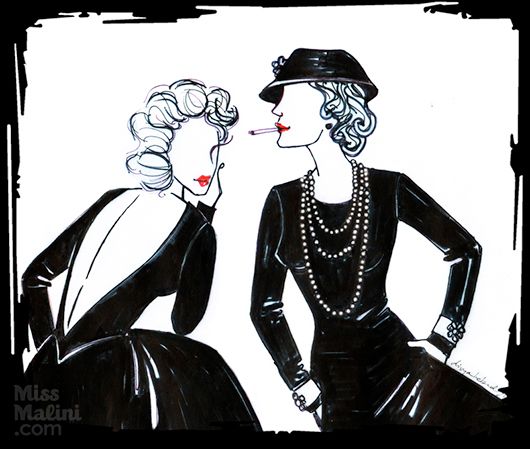 1. Marilyn Monroe in anything, black dress or not, could have all eyes on her in the matter of seconds. In her backless number, I don't think anyone could have taken their eyes off her – at all!
2. When black was a colour only worn during mourning, it was Coco Chanel who coined the term, Little Black Dress. Soon after that and even until today, black is seen as more than just the colour of sadness, it's the colour without which a wardrobe cannot be complete.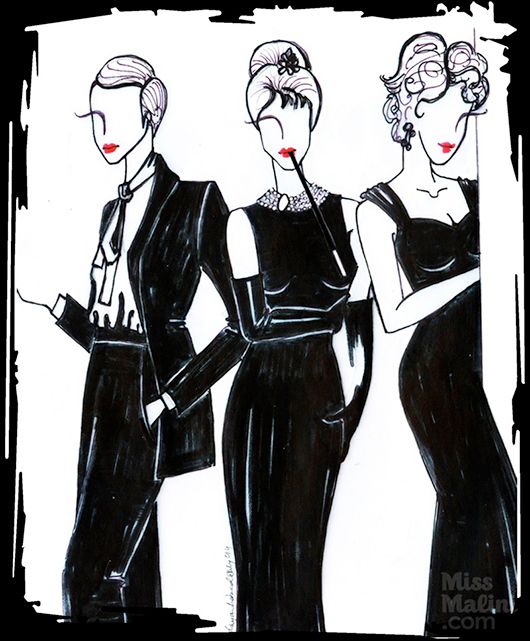 3. Another important time in history was when Yves Saint Laurent invented a power suit. No, this wasn't for men, it was for women and was called, Le Smoking. It marked that time in history when it became alright for women to wear a man's clothing like a pair trousers and actually work for a living.
4. If you're even remotely interested in the fashion industry, it started out with watching Breakfast at Tiffany's. One of the first fashion movies, Audrey Hepburn's Givenchy gown holds a spot in every fashion girl's heart.
5.  The most glamorous actress in Hollywood, like Marilyn Monroe, lavendar-eyed Elizabeth Taylor could draw attention to her like a magnet in a room full of metal. More often than not, she was dressed in black.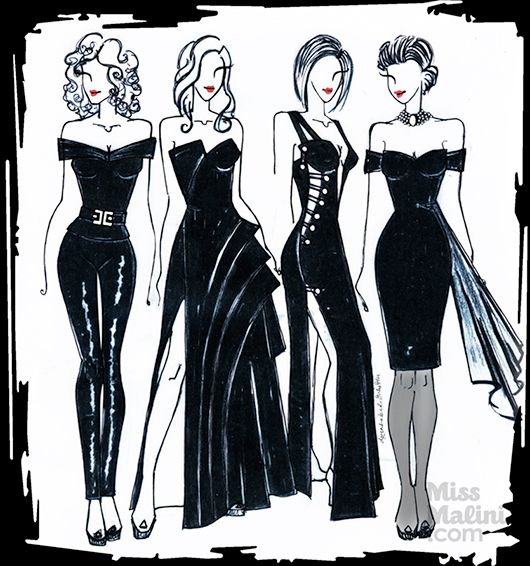 6. Black leather pants, an off-shoulder black top and wild hair – When Olivia Newton John stepped out in her 'catsuit' no one could believe their eyes. No, not even John Travolta in Grease.
7. Angelina Jolie single handedly (ironically with her leg) paved the way for slits to go higher up than the knee and right across the thigh. Worn at the Oscars, we've seen celebrities all over the world try to ape her Versace look.
8. Another Versace wonder that made it to the list was the one Elizabeth Hurley wore to a movie premier. When a dress has it's own Wikipedia page and Lady Gaga tries to pull it off as well, that's when you know you've made fashion history.
9. When Princess Diana made her first public appearance after her separation with Prince Charles, she wore a dress that is known today as the 'Revenge Dress' by Christina Stambolian. One look at Lady Di in the dress and you'd wonder why anyone would rather have someone else when they could have her – and in THAT dress.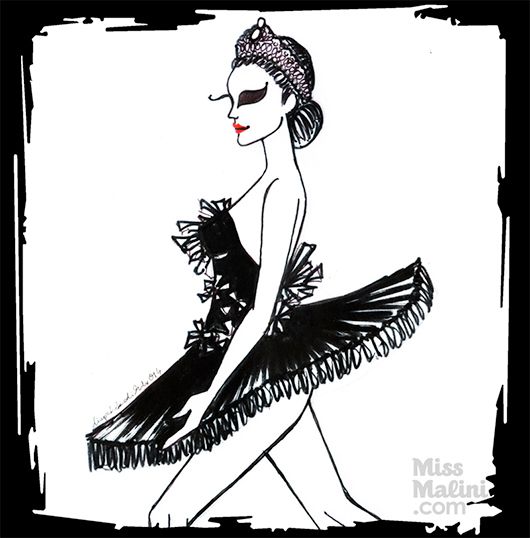 10. Raise your hand if the inner ballerina inside you did a pirouette once they saw Natalie Portman wearing her gorgeous black tutu in her movie Black Swan?
Sometimes you only remember the woman because the dress she had on is etched in your memory. Ladies, prepare yourselves because come August, Priya Sharma is bringing you Bare in Black – an all black collection that might give you the chance to make a mark, looking like a vision in black.
Illustrations | Gigi