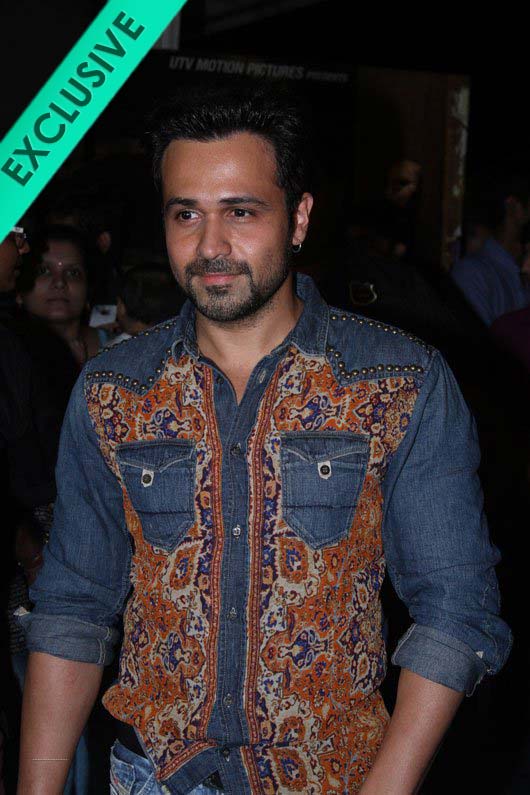 From kissing in movies to delivering hilarious rapid fire answers on Koffee with Karan, Emraan Hashmi always leaves his mark wherever he goes. And the talented actor is going to be doing just that again with his upcoming movie, Raja Natwarlal. Emraan will be seen in the role of a con master, while Humaima Malik will be playing Emraan's love interest. Emraan has also gone on record to state that it will be the first time he's going to let his son Aryan watch his movie! Guess this film won't be adding to Emraan's "serial kisser" tag. 😉 Team MissMalini spoke to Emraan about the dancing in the movie, funny incidents that happened while shooting and more, so check out the exclusive interview with him below:
Here are excerpts from the interview as well:
Team MissMalini (Team MM): What was your initial reaction after reading the script of Raja Natwarlal?
Emraan Hashmi (EH): It is quintessentially my kind of film, all the elements my films have. This is my 4th film with Kunal Deshmukh. We've had 3 successful films before this, so he knows how to tweak things in the film to cater to the audiences. I was blown away.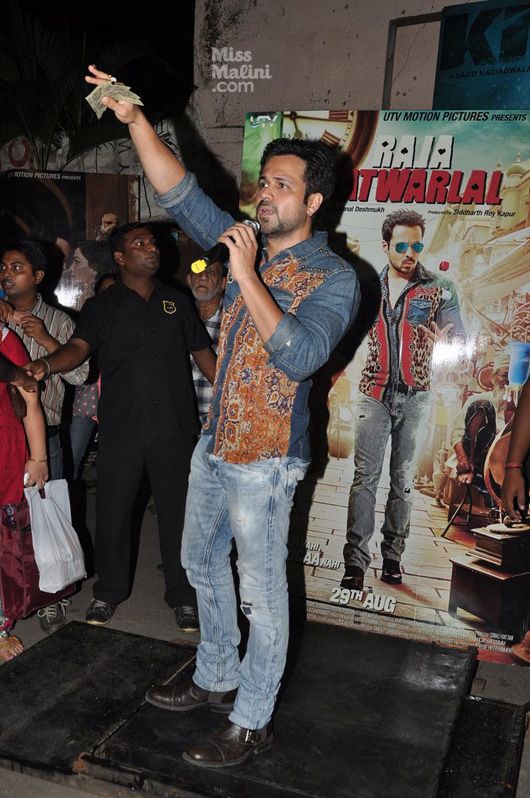 Team MM: This is your first time doing a dance number for a movie. How was the experience?
EH: It was terrifying. I can't dance to save my life. For a guy who thinks he's a bad dancer, there I was dancing in the streets of Mumbai in front of thousands of people. But it was pretty scary.
Team MM: Can you tell us one funny incident that happened while shooting?
EH: When my director went back in the room at 11 at night, I think I heard a shout in his room, because there was THIS big a spider in the room (you have to watch the video to see exactly how big). Cut to, I hear about it, I run out of my room, because I think there's something in my room. And I run into a building next door. Suddenly at 12, we see Paresh (Rawal) ji running, because the hotel staff told him we ran because of the spider there, so he thought there was something in his room. So all of us shifted out of the cottages!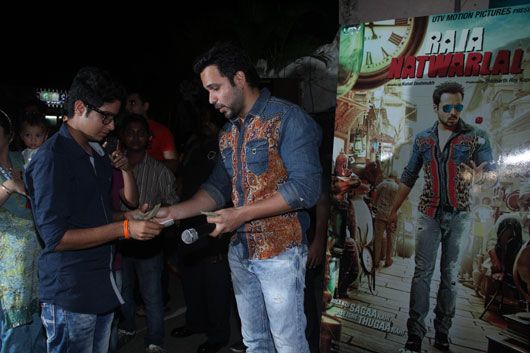 Hilarious, right? Well, I hope this film is as exciting as the process of shooting it was! Are you looking forward to watching Raja Natwarlal? Do let us know in the comments below.