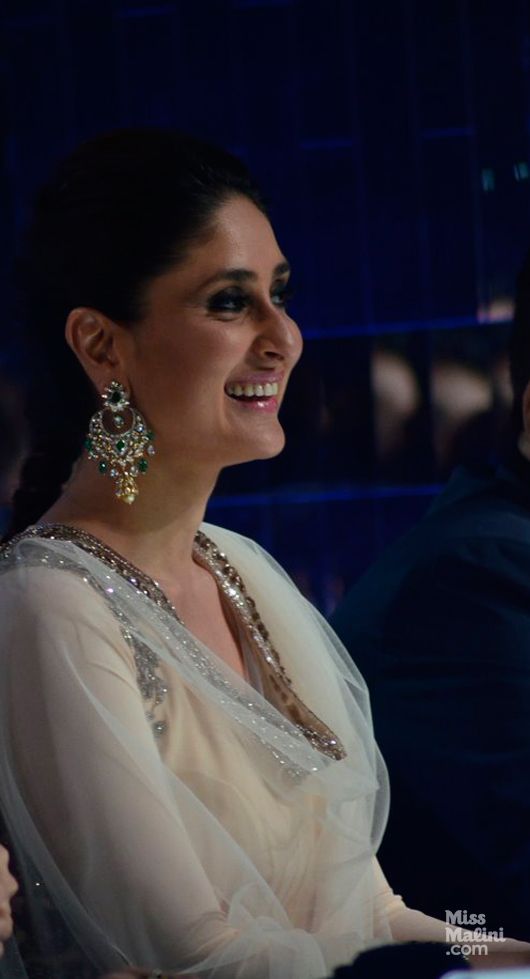 With Singham 2 just around the corner, Kareena Kapoor is everywhere! And it looks like she's going to be making up for all that time she's spent away from the screen. But whose complaining? The Kapoor girl was spotted on the sets of Jhalak Dikhla Jaa dressed in a white salwar suit with her hair tied back, for us to enjoy every inch of that pretty face! She accessorized with just a pair of green jhumkas and reinforced the fact that simplicity is the ultimate sophistication.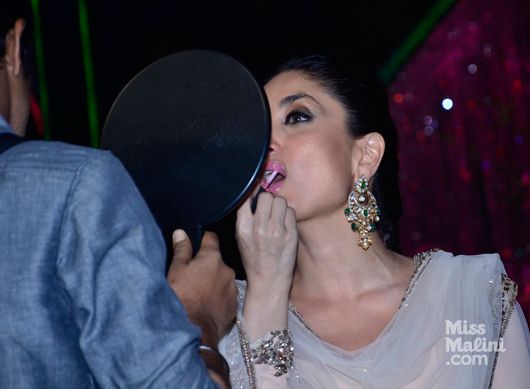 I don't think the Begum could get enough of herself either. How can we blame her? She kept the makeup minimal, just enhancing her lips. And it looks like Sunny Leone isn't the only one with pink lips 😉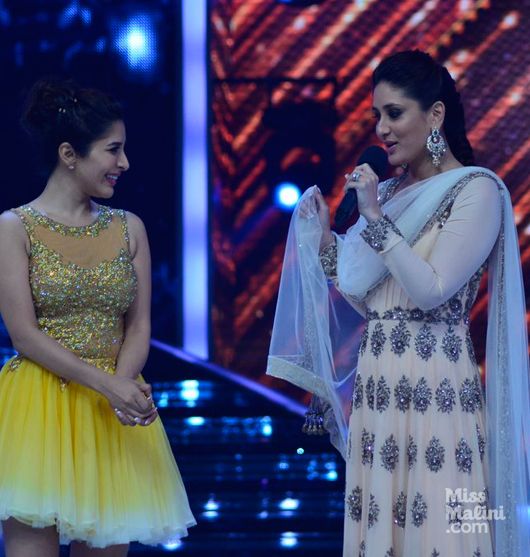 This diva is not one to sit by and warm her seat. She was immediately up and about on stage with the contestants who were of course all smiles!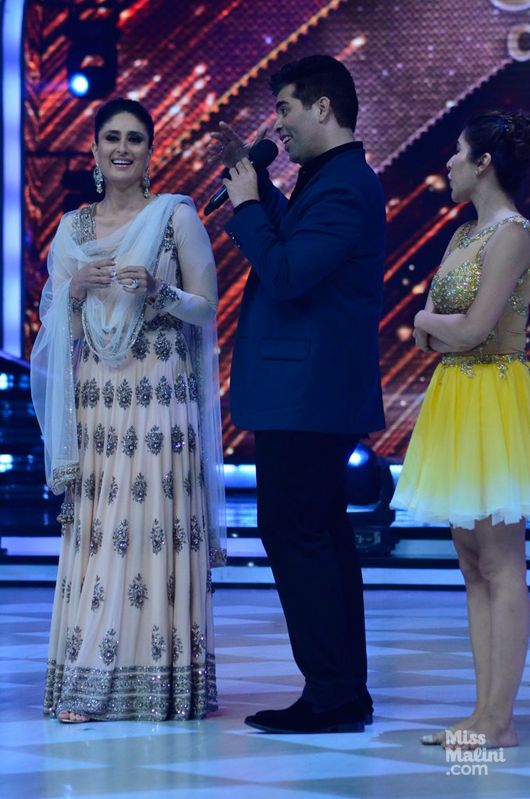 The enthusiastic host that he is, Karan Johar was obviously sharing the stage with the actress, making the show come even more alive.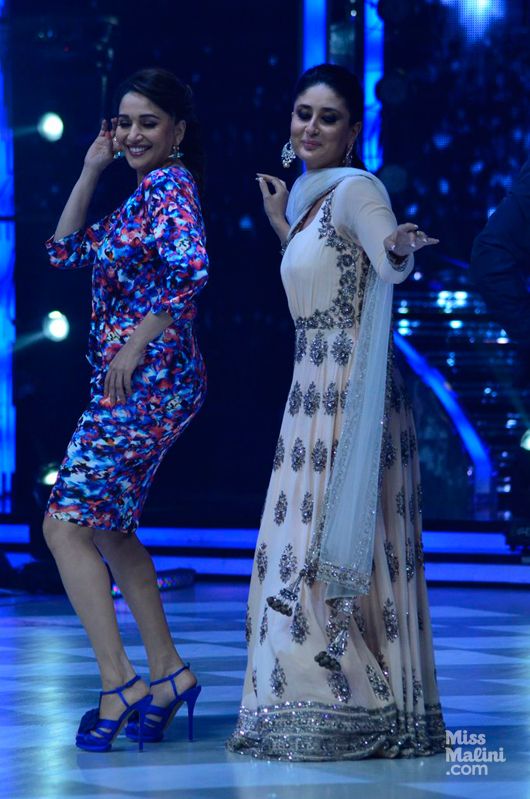 What's more, the heroine even shook a leg with the evergreen Madhuri Dixit. And it was quite a sight to see these two do their thumkas together! Quite ironic too to see Kareena in an anarkali while Madhuri was dolled up in s short dress and heels herself! Nevertheless, they both looked beautiful!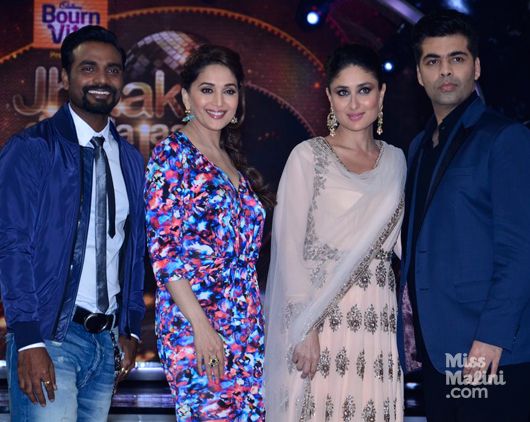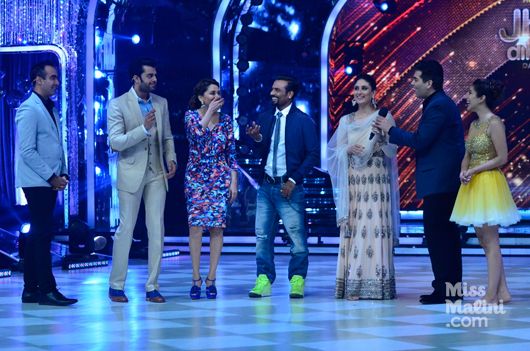 All in all, it made for one of the better episodes of this season. Let's see where her film promotions take the Begum next!
Write below to let us know how much you enjoyed the show 🙂
Pix: Viral Bhayani for MissMalini