Kangana Ranaut recently attended a Grazia Magazine do at the Burberry store to launch their latest cover, of course with her on it. She attended dressed head to toe in Burberry (duh!) and we couldn't decide if we all liked her look or not. So at MissMalini, we decided to put it to a vote and everyone put down what they thought of Kangana's look. Here's what the MissMalini Backstage Jury had to say.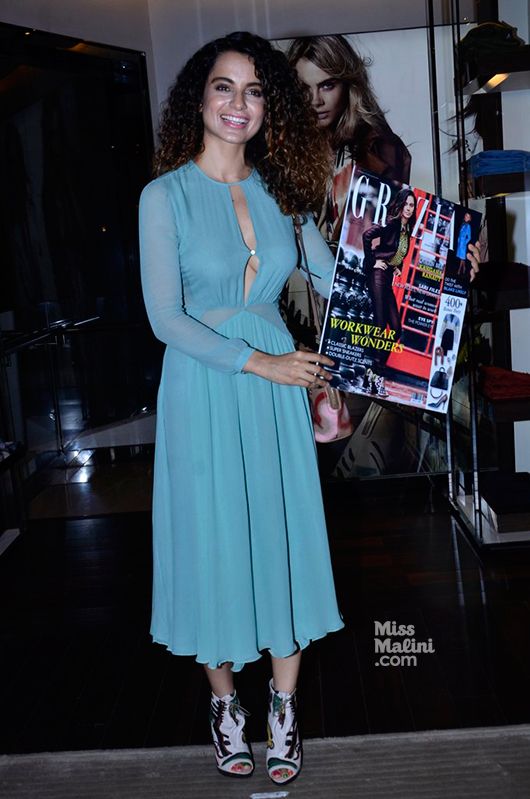 Anushka Mulchandani: I think everything about the dress is really pretty, from the colour to the silhouette. Even the peek-a-boo neckline doesn't look vulgar, like it sometimes can. Yes, the shoes and bag are a bit much, but all in all, I think she looks good.
P.S. That mis-matched toenail polish hasn't gone unnoticed and if I thought it was put there intentionally, I would have given it a thumbs down.
Dhruvi Shah: I love Kangana and how she dresses fearlessly most of the times. In this case, I like the choice of dress and lip colour but I feel like the bag and shoes are not telling the same story. Perhaps, she should have dropped the bag and carried a statement clutch in a solid colour. While she doesn't lose my vote, she doesn't get a thumbs up from me either.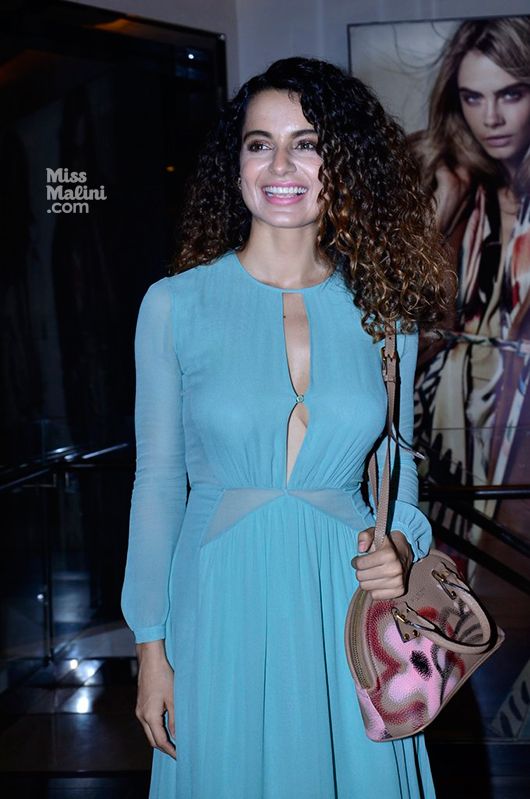 Nowshad Rizwanullah: If you ask me, the only thing worth mentioning about this look is the heroic effort being made by that single button. Otherwise, the whole thing is a bit too pale for me, from clothes to makeup. Better luck next time.
Marvin D'Souza: Kangana always manages to nail every look. But I feel she could have chosen a less chunky bag to go with those shoes. It is my personal opinion that she should have played the minimal feel of the dress as the main star and kept the graphic shoes. The bag is distracting. But the girl is cool! and I won't be harsh to her. I love Kangana.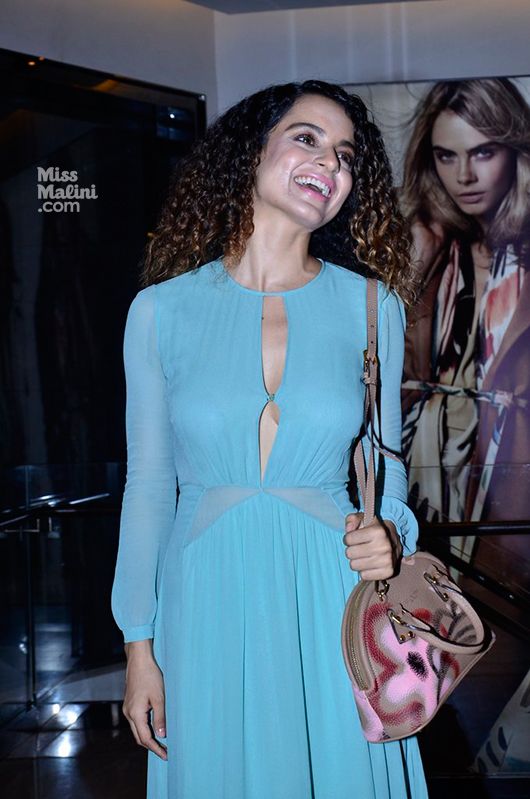 Gigi: I love Kangana and her wardrobe pickings. However I'm not feeling this look, the dress, the shoes and the bag all three are super strong pieces that would rock by themselves but together they're a bit messy.
That's all from us. What do you think about her look? Leave your thoughts in the comments below.
Pix: Viral Bhayani for MissMalini