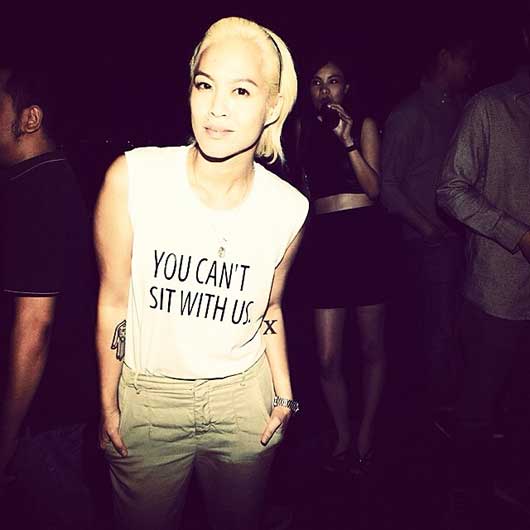 You simply can't have enough T-shirts in your closet. We collect them in colours, prints and bad-ass graphics. But today on BandraRoad, we spend some time checking out cool slogan tees that have been around for years for recently have gained popularity around the world and in India. Slogan tees can be cheesy, but we managed to find a few awesome and funny ones. Here are some of them that we absolutely had share with you on BandraRoad!
The honest truth slogan tee
You know it, so show it! Right? I, personally, love how supermodel Cara Delevingne styled her tee with a baseball jacket. She sure looks 'cute as f#%k' even with her hair pins behind the scenes at a fashion show.
When High Fashion goes Street
We love a word play tee when we see one. This tee slogan is a take on the infamous high fashion label, Yves Saint Laurent and takes a shot at how YSL dropped the Y recently. We want this!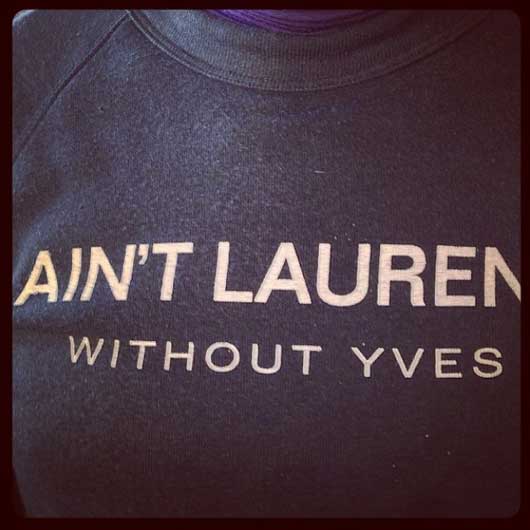 Another twist to that awesome edgy high fashion brand
This is explicit if you are a proper princess. But I love the play on "Comme Des Garcon". I definitely need to find this or get it made.
Because you know you love #Selfies
We're loving the way the tee is styled with layered neck-pieces. We know BandraRoad Girl and Sonam Kapoor's stylist sister, Rhea Kapoor also loves layering necklaces. She told us so!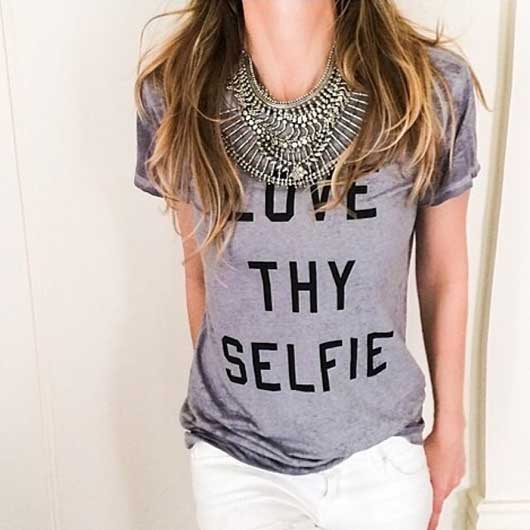 This tee is 'Legit'!
All you need to be 'legit' is a tee that screams 'LEGIT'!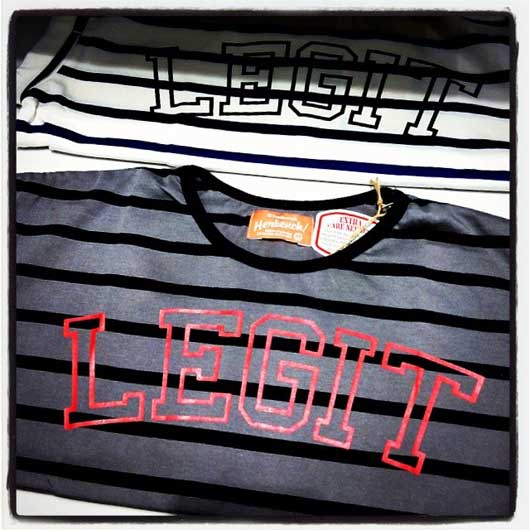 For The Love of Weird people
I love weird people. And I wish more people embraced their weirdness. Weird is cool.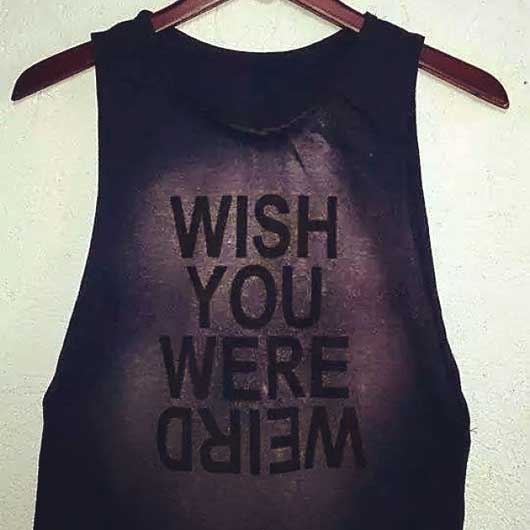 Better than Vogue?
I found versions of this slogan tee, but this picture was my favourite. Mostly for the way it's styled and what the tee says.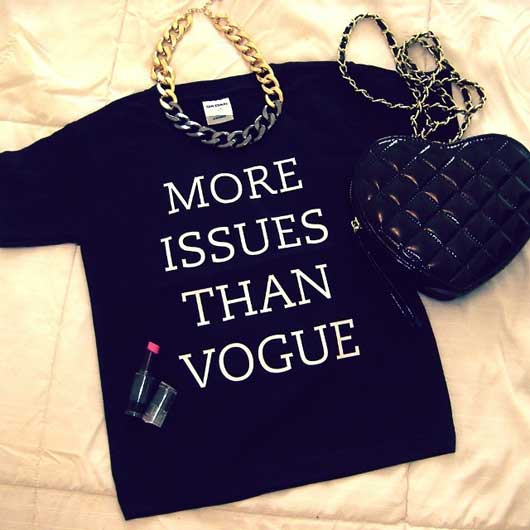 For the love of wine
This seems like a good excuse to avoid running. It's funny!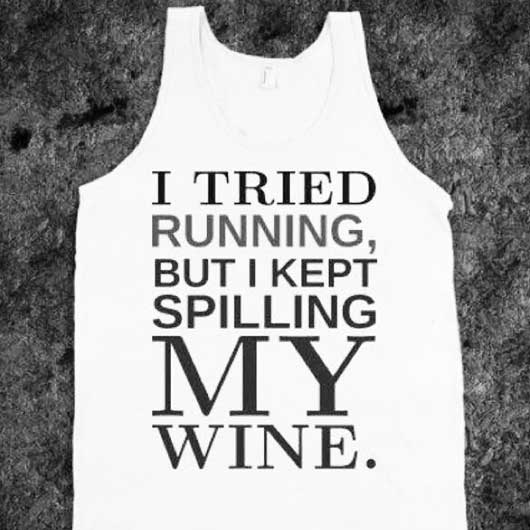 After drinking comes the dancing!
If you're shy to ask someone to dance. This tee could do the talking for you.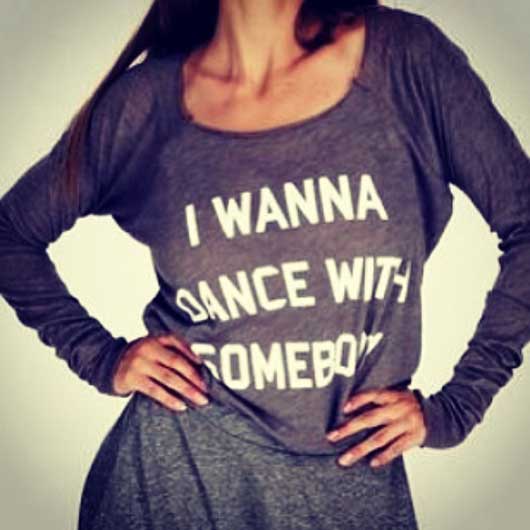 The tee that speaks your mind
You've had a thought like this before and it would make a great tee.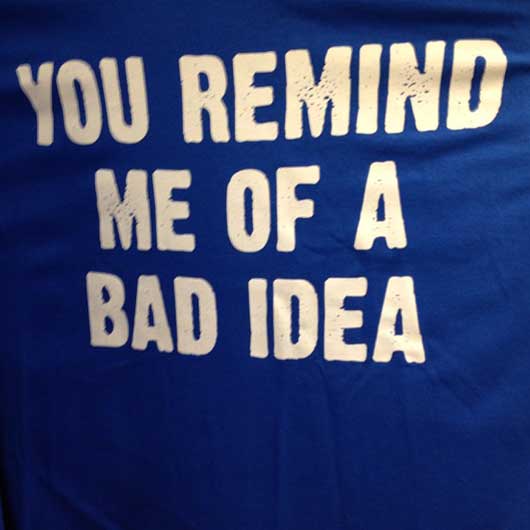 For those who are Grumpy in the morning
We all know someone who is grumpy in the morning and this tee is for them!
Finding and sporting a cool slogan tee is not only cool, but allows you to play with your moods and is a great conversation starter.  Stay tuned, we will be bringing you some killer BandraRoad slogan tees in the near future
Have you seen any great slogan tees?  BandraRoad is all about a community that loves anything inspired by the Street. So take some pics of some great tees you see, and share them with us on social media by #BandraRoad or email it to us on bandraroad@gmail.com
Stay tuned to us by following @BandraRoad on Twitter, Instagram and Facebook. Plenty of fun to be had so come back to BandraRoad real soon and we'll keep giving you a taste of the good street life!