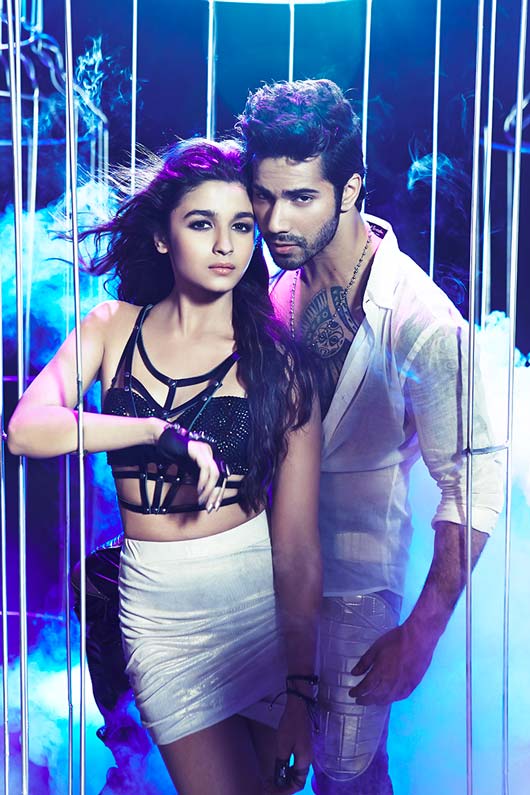 The latest trend in Bollywood is all about the "party song". It's as if a Bollywood movie is incomplete if it doesn't have some fast party track that everyone can groove to. I'm definitely guilty of indulging: it's been almost 2 months since Saturday Saturday and Lucky Tu came out and I still can't get enough! As fun as Bollywood movies can be, sometimes you just can't take them too seriously. Imagine what would happen if you ACTUALLY said or did these actions in real life, especially if you have strict parents. Here are 5 songs that are super fun to listen to, but these are 5 lines you DON'T want to use in real life and should probably steer clear from!
1) "300 baar baj gaya telephone. It's mummy daddy saying come on home. I said main nahin aana, main nahin aana. Dhat teri ki main ghar nahin jaana."
You can avoid answering their calls for now, but it won't be pretty when you realize you don't really have an option and do have to go home…
2) "NO NO NO, MAINE PEE NAHI HAI. NO, MAINE PEE NAHI HAI. NO, MAINE PEE NAHI HAI. HAANJI, MAINU PILA DI GAYI HAI. PILA DI GAYI HAI, JO BHI HAI SAHI HAI. MAZA AA RAHI HAI."
This one deserves a slow clap! Bravo! Someone try saying that to their parents and let me know how that goes 😉 This song, yeah I'd have to say It's Entertainment.
3) "Mere Daddy Hain Naraaz Lekin Party Abhi Baaki Hai. Party Ho Gayi Toh After Party Abhi Baaki Hai." 
Daddy is naraaz and you're thinking of an after party? Keep dreaming my friend!
4) "Aunty police bula legi. Aunty police bula legi. Aunty police bula legi! Phir bhi party yun hi chaalegi."
Aunty over here is out to get you and calling the cops on you… party's busted buddy! Aunty calling the police is just a warning and you should go home before she calls the true authorities:  mom and dad!
5)  "Ek aadhi sab pee lete hain, main to piyun botal chaar. Chaar botal Vodka. Kaam mera roz ka. Na mujhko koi roke. Na kisi ne roka." 
That bragging part where "na kisi ne roka"… tell a strict mommy and daddy about your "chaar botal vodka" habits and we'll see how long that lasts!
Hopefully you guys enjoyed that! Comment below on other ridiculous lines you've listened to recently that you know wouldn't actually go over too well with the parents 🙂