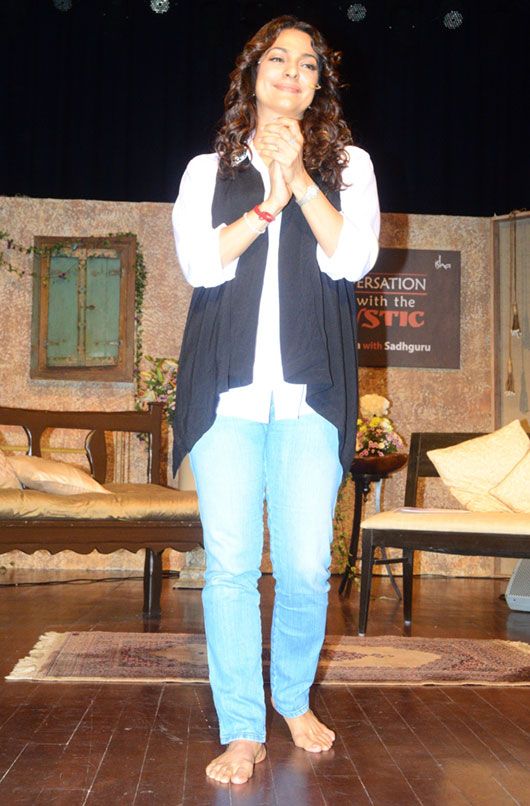 Juhi Chawla launched an inspirational DVD, Leadership Beyond the Leader which contains spiritual leader Sadhguru's unique insights on Leadership delivered at the Bombay Stock Exchange (BSE). Juhi hosted the latest episode of In Conversation with the Mystic for the said DVD where the mystic gave us a few pearls of wisdom like "Leadership is about insight – to be able to see what others are yet to see." Sounds nice, something like what Dumbledore would tell Harry, doesn't it?
Juhi unveiled the launch with Mr. Rajat Kakar, Business Head of Home Entertainment Services By SONY DADC, also present at the launch was noted lyricist Prasoon Joshi.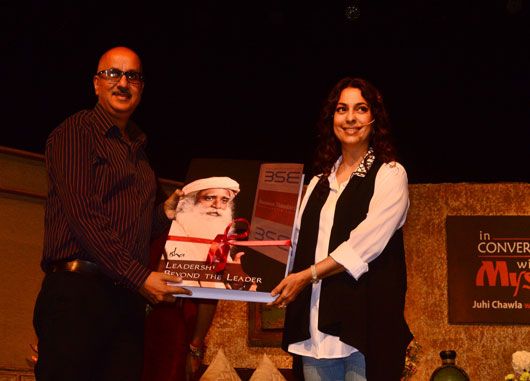 So if talks on what it takes to be a true leader is what gets you going, I think this DVD should be a good buy!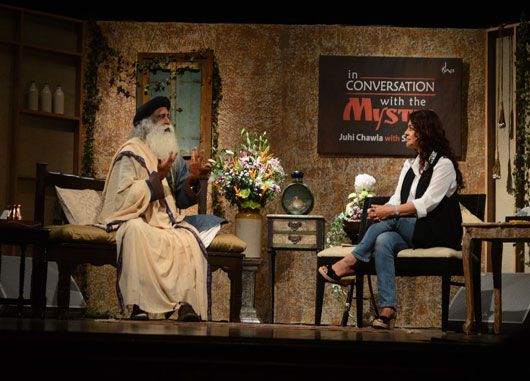 What is your take?