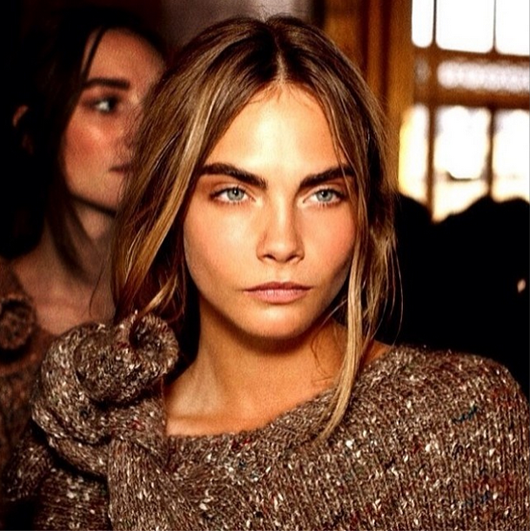 Just like how Kate Moss was the Supermodel of the 90's era, I feel Cara Delevingne is that of the present era. I love how fun, independent and rebellious she is. In this era where social media has a lot to play, we have Cara who is very active on Instagram, Facebook and Twitter. She definitely makes it to my list of favourite Insta-Celebrities.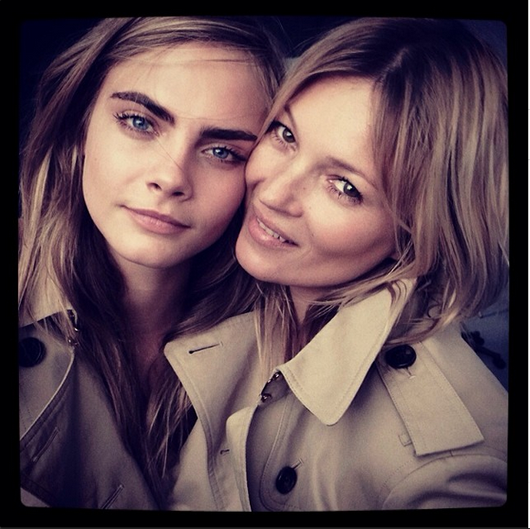 So here are the many reason's to why I absolutely ADORE Cara Delevingne…
1. She has been one of Victoria's Angels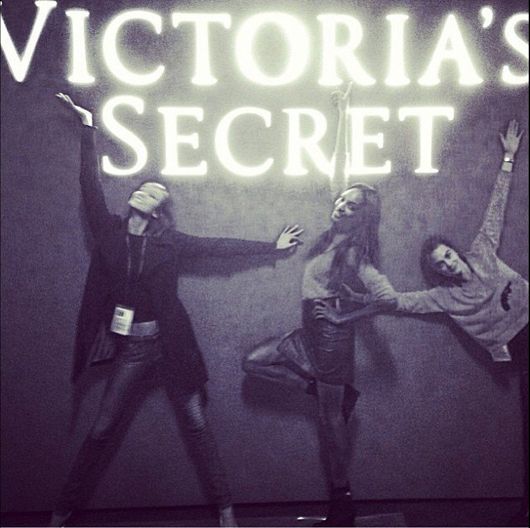 She has walked for The Victoria's Secret Fashion Show in the year 2012 and 2013. I know you've all watched the shows. 😛
2. she always supports a good cause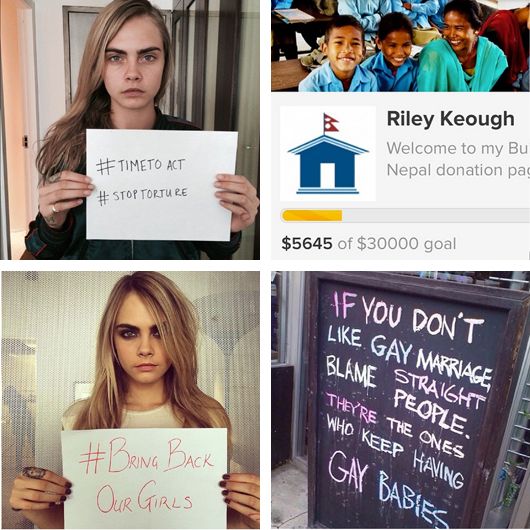 Be it homosexuality, the #BringOurGirlsBack campaign or for many other causes, we see her supporting it. She also posted a picture for raising funds for students in Nepal who can't afford schooling.
3. her love for baked beans and bacon is unconditional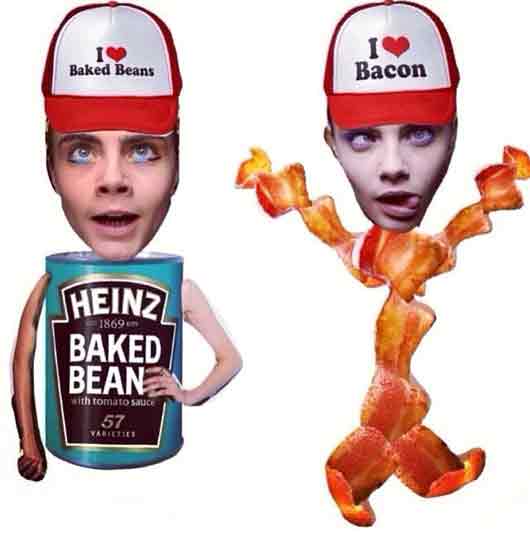 I can immediately relate to her about her love for bacon and baked beans. I'm pretty sure that many of you can as well.
4. she encourages her fans to eat their hearts out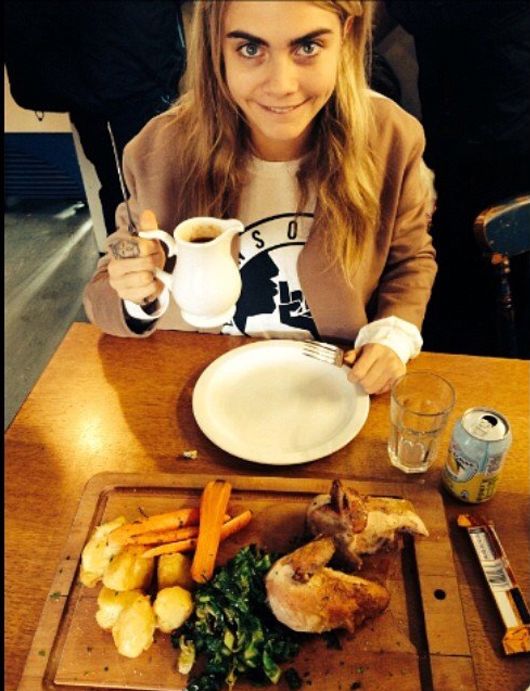 Supermodel she may be, but that won't stop her from eating her heart out (Bacon for instance) and posting them in her wall proudly. Well I'm glad she's setting a good example for everyone who is or wants to be a model.
5. she can make all the funny faces possible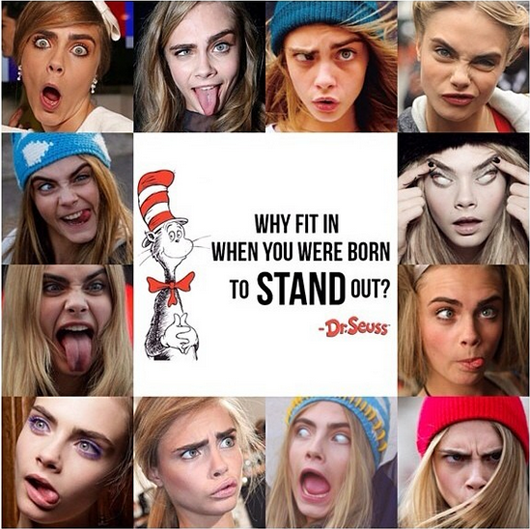 I totally love how Cara can make the whackiest face and pull it off well. She's gained so many followers for this carefree attitude of hers.
6. She is uber sporty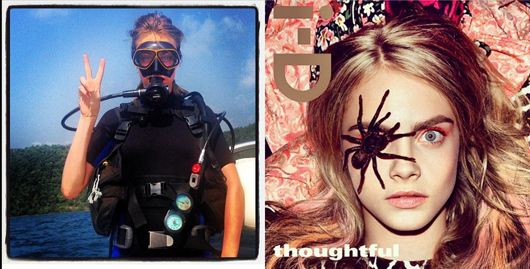 Be it scuba diving, getting spiders on her face for a shoot or even playing around with a football while walking the ramp, she knows how to play it sporty. An absolute brownie point.
7. she knows how to have the time of her life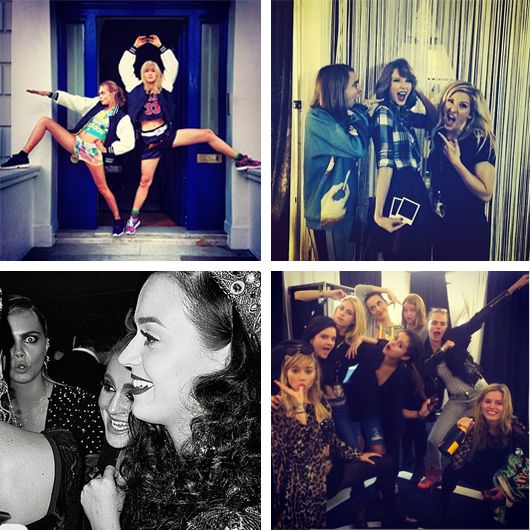 You will always see her having the time of her life, be it partying with Selena Gomez, Rihanna, Taylor Swift or Katy Perry, and the list can go on and on as we always see her having a baller of a time with famous people (She being one herself).
8. she can carry of a 'No Make-Up look' with élan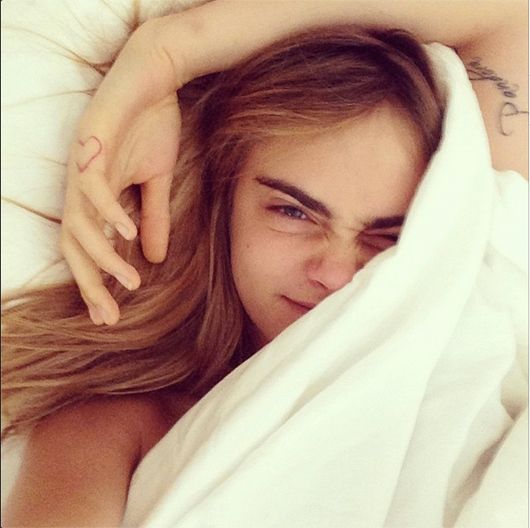 We rarely see famous celebrities out and about without any make up on. She totally pulls off her 'No Make-up Look' very confidently. In fact I feel she looks as graceful without any make-up on.
9. she can even play the guitar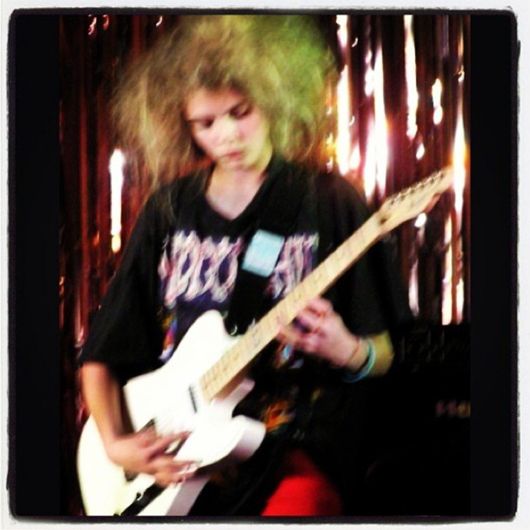 She has posted a few videos on her Instagram of her playing the guitar. She definitely knows how to pursue her passions. I like!
10. she loves taking selfies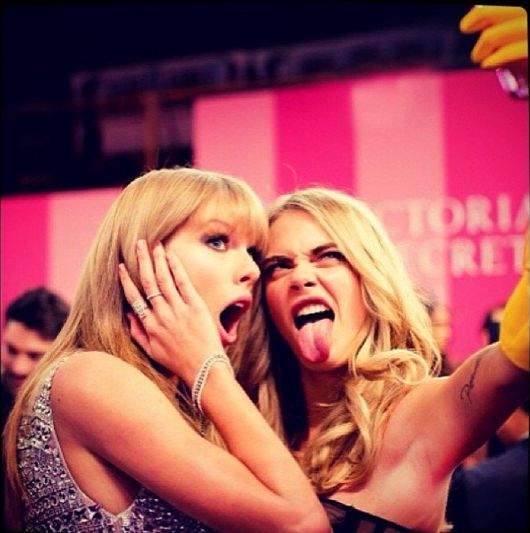 Face it, it always gets fun when a celebrity is active on their social media page and if you like taking selfies then you're active anyhow. All the fun she has cannot not be posted on her Instagram. And it definitely is a feast to the eyes of her followers.
11. she makes art, in almost every canvas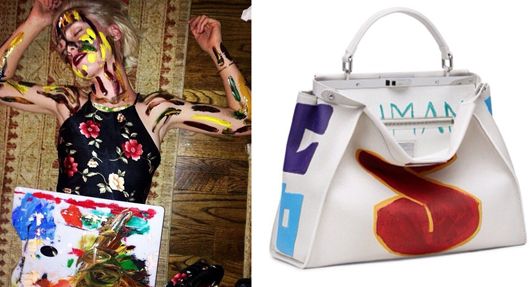 I love art. And seeing a very busy supermodel taking time to make art makes my respect level for her go way higher. Psst, she has also designed a bag for Fendi.
12. her words of wisdom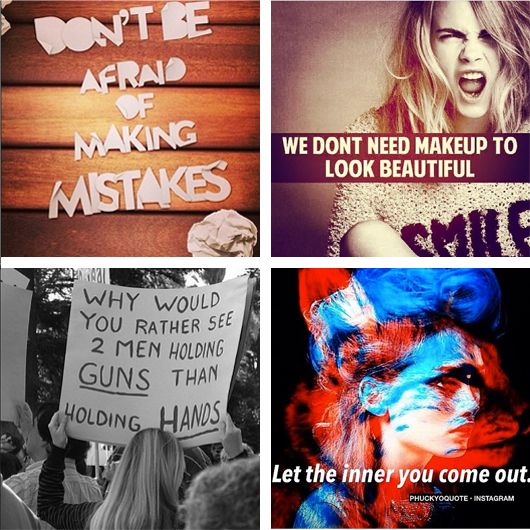 I have one last but definitely not the least reason I adore her. She did the Rajnikanth cigarette flicking scene all by herself. Respect lady, respect. See it here…
So after all the reasons given above to why I adore Cara Delevingne, I want to share a post she uploaded on Instagram as a word of advice to all you readers.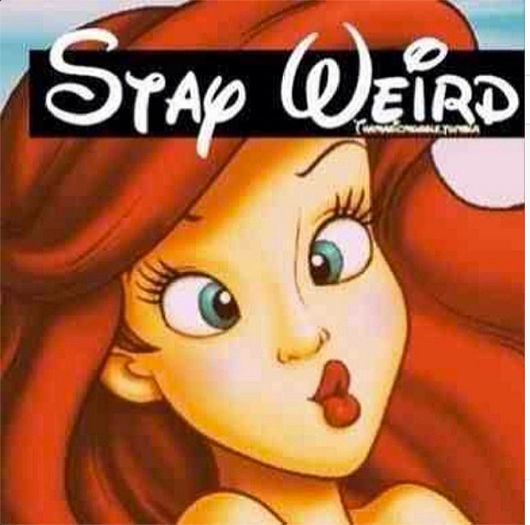 I'm sure you all have more reasons to why you adore Cara. Do share it with us in the comments section below. Would love to you hear from you. 🙂
Pix: Cara Delevingne's Instagram