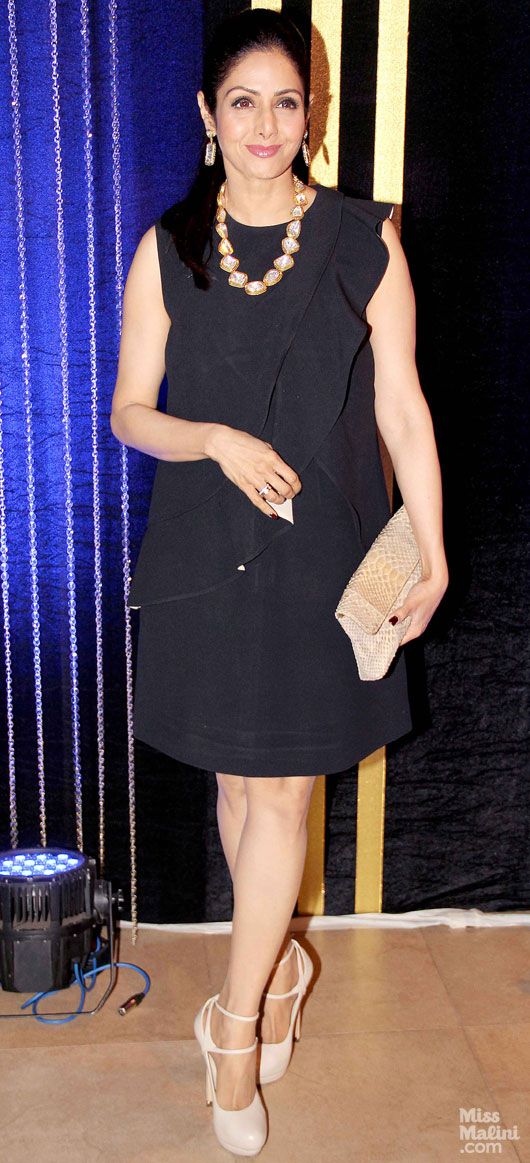 On the occasion of Bollywood's evergreen diva Sridevi's 51st birthday, we decided to give you a low-down on some of the best films starring the actress. As this special day happens to be the 13th, we list out 13 most memorable flicks of Sridevi. Though it's quite a task to pick out just 13 of them as the versatile heroine's entire filmography is rather impressive, we've managed to do so just for you! So browse through our list and do give these movies a dekko!
1. English Vinglish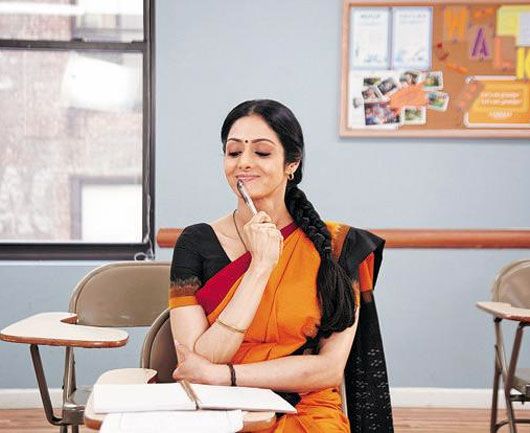 Being her last release that turned out to be a massive success, English Vinglish definitely deserves a watch. The uber talented actress portrayed the character of a middle-class housewife and touched everyone's hearts with her magical performance. This one's a woman-centric flick that is so simple yet so beautiful!
2. Sadma
Whether it's her performance as a girl who regresses to her childhood after an accident or the cold stare that she gives to Kamal Haasan's character right at the end of the movie, everything about Sridevi in this film oozes pure perfection. This one will definitely move you into tears!
3. Mr. India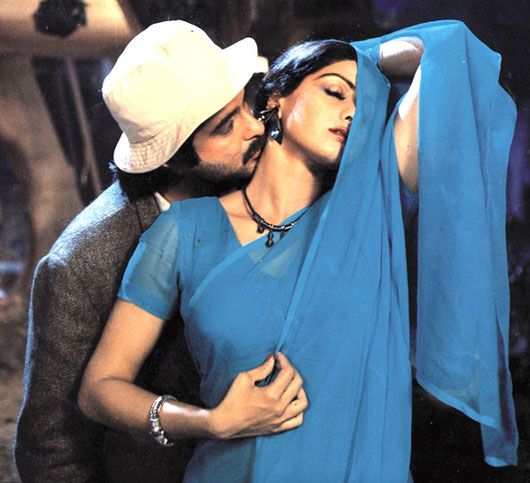 The film Mr. India doesn't need any introduction. It has achieved a cult status over the years and will continue to remain so in years to come. We love this fun flick with its mixed dose of comedy, drama and romance. And how can we not mention Sridevi's oh so popular act in the songs – Hawaa Hawaai and Kaate Nahin Katte in the same film!
4. Lamhe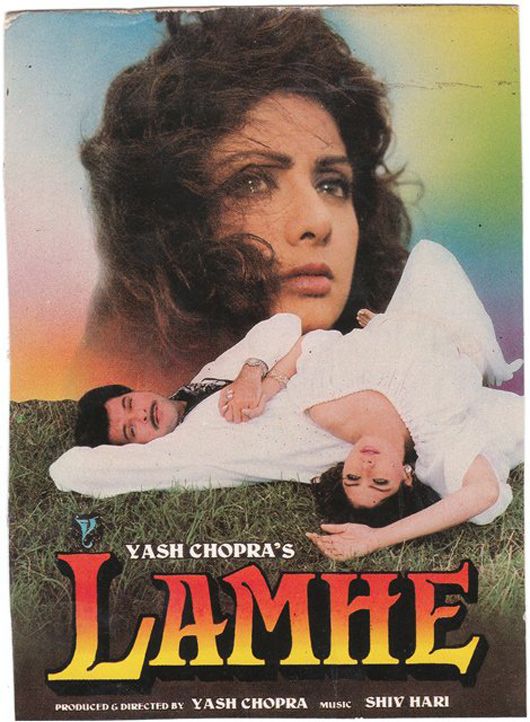 If you claim to be a sucker for Bollywood romances, then the DVD of Lamhe is ought to be there in your film collection. If it's not there yet, go run and grab one now! Though it's a tad unusual, this bittersweet love story can never cease to leave a mark on you. We love this heartwarming tale and we're sure you'd love it too!
5. Chandni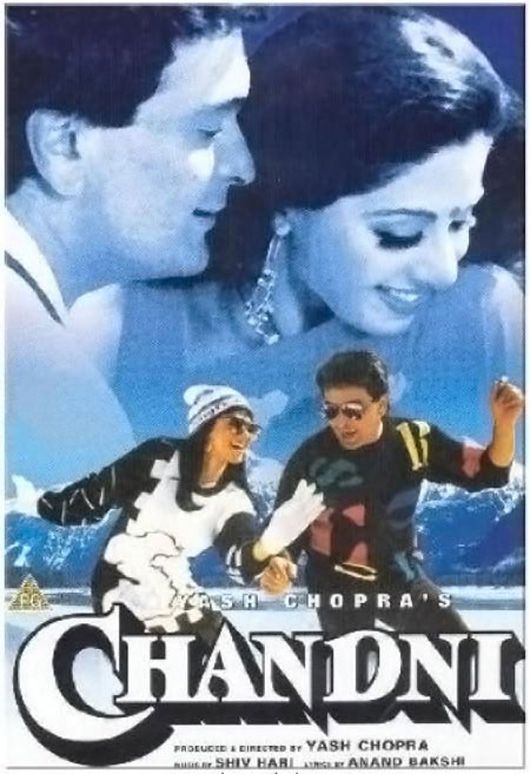 One of the all-time favourite Yash Raj films, Chandni was declared to be a blockbuster hit soon after its release. After this film, Sridevi had cemented her position in the list of top-notch Bollywood actresses. Her chemistry with Rishi Kapoor in this movie was also talked about quite a lot!
6. Himmatwala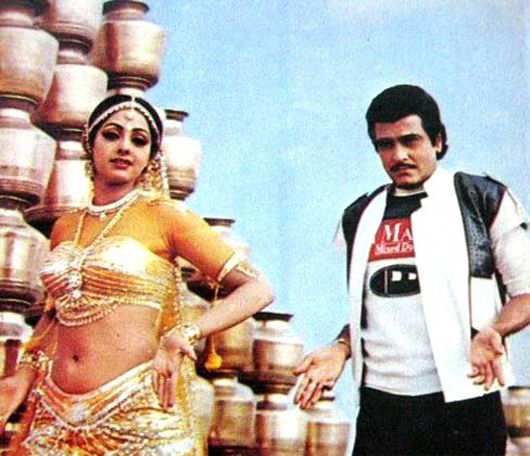 No number of remakes can do justice to the original Himmatwala. The dancing moves of Jeetendra truly complimented the latkas and jhatkas of Sridevi and the actress made everyone swoon with her desi sultry avatar in this flick. Naino Mein Sapna is one of the most popular songs that features the veteran actress.
7. Roop Ki Rani Choron Ka Raja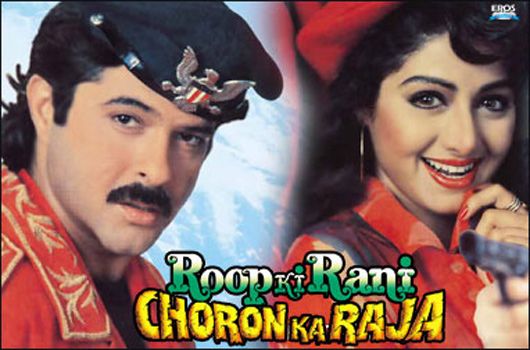 A complete masala potboiler, this flick makes for a light and fun watch. Considering Sridevi's jodi with Anil Kapoor has always worked its charm on screen, this outing of theirs was no different. The movie is written by none other than our B-town's very own wordsmith Javed Akhtar so that's another reason to catch this flick.
8. Judaai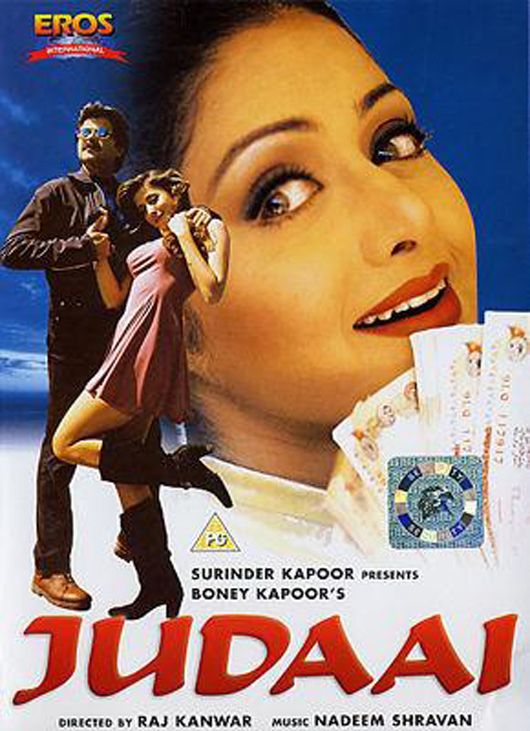 High on melodrama, this saga of two women sharing the love of their lives had found many takers amongst the women during the late 90s. Now wonder then that many Bollywood film channels still air this movie on television every now and then. So if you haven't seen this one yet, you will get many more chances to do so!
9. Laadla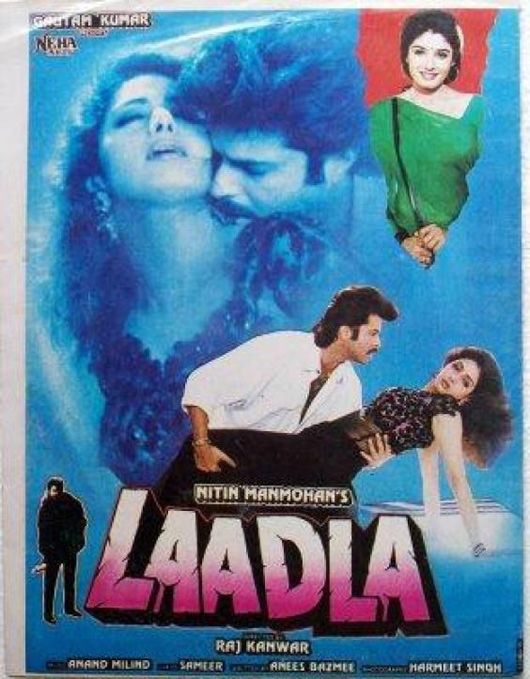 The remake of the blockbuster Kannada movie called Anuraga Aralithu, Laadla
also went on to become one of the most notable movies in Sridevi's career. She delivered a powerful act as a corporate woman in this flick and was lauded by many for her strong performance.
10. Khuda Gawah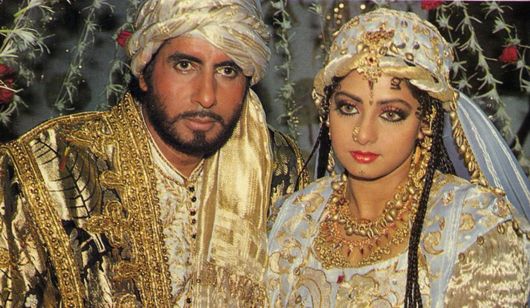 Paired opposite Amitabh Bachchan, Sridevi weaved magic in this epic romantic drama. The movie was not only a hit but was thoroughly appreciated by the critics too. In fact, it had also bagged many awards in the year of its release. Watch this film to see Sridevi in an interesting avatar and also in a double role.
11. Tohfa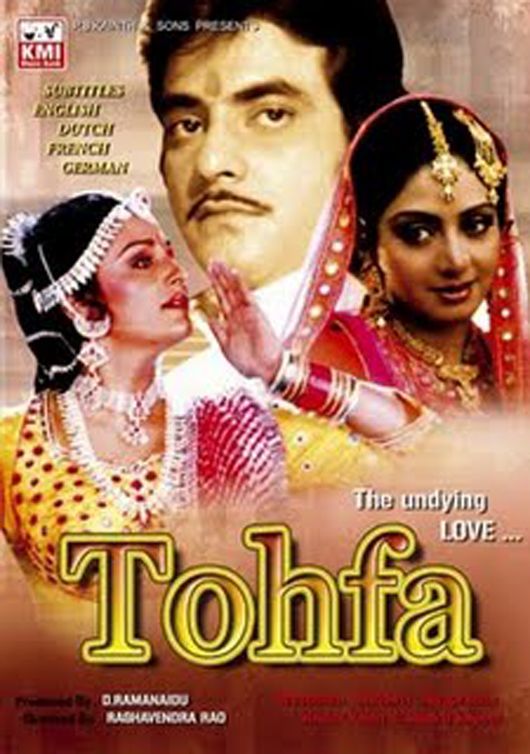 A saga of undying romance, Tohfa featured the hit pair of the 80's, Sridevi and Jeetendra yet again. Naturally, it became a certified hit. This was also the movie that brought Sridevi into superstardom. The song Ek Aankh Marun Toh by music director Bappi Lahiri had topped several music charts and added to this flick's popularity!
12. Nigahen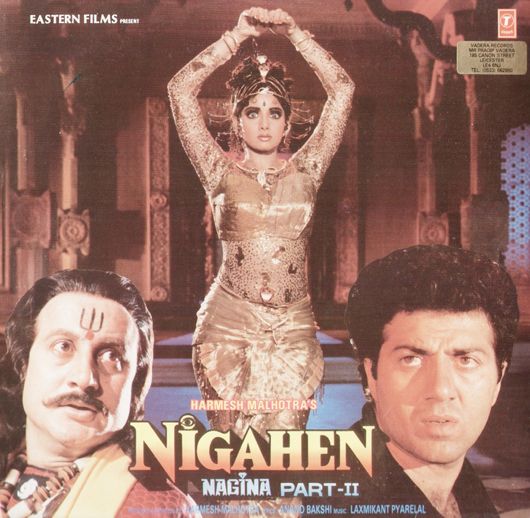 The sequel to Sridevi's Nagina, Nigahen is a fantasy Bollywood movie that might not be an acclaimed flick but is definitely quite entertaining. It sees Sridevi playing a Nagin and if not for anything else, watch this one to check out her look in it and her unusual pairing with Sunny Deol.
13. Aakhree Raasta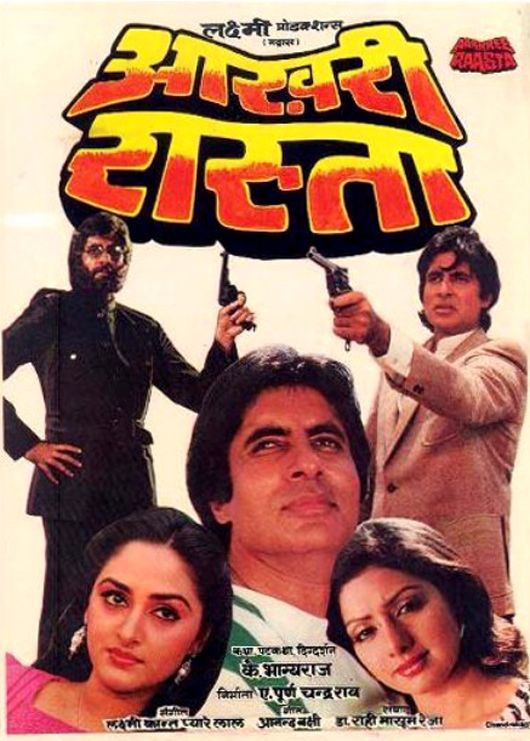 Last but not the least, Aakhree Raasta is also a super hit release starring the ethereal diva. The multi-starrer had opened to packed theaters and was loved by the audience.
And with that we wrap up our list of 13 Sridevi-starrers that you cannot afford to miss!
Let us know which ones are your favourite Sridevi flicks.