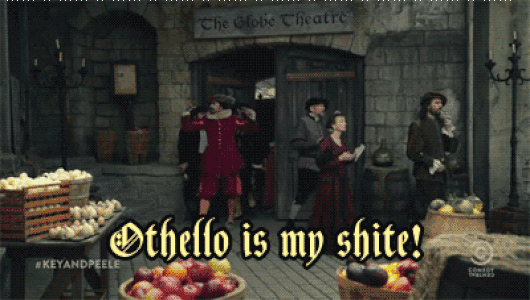 The Bard of Avon is the biggest literary genius the world has come to see! Here at MissMalini too (because most of us are proud geeks) we try to include the works of William Shakespeare in intricate things like outfits, Bollywood articles and basically wherever we can put in Shakespearean references! That's why when we heard that the awesome Schitz En Giggles Comedy group are performing their hilarious show- The Complete Works Of William Shakespeare-Abridged we had to go in flashback mode and jot down 5 of the most fun adaptations of the works of Shakespeare!
1) 10 Things I Hate About You (1999)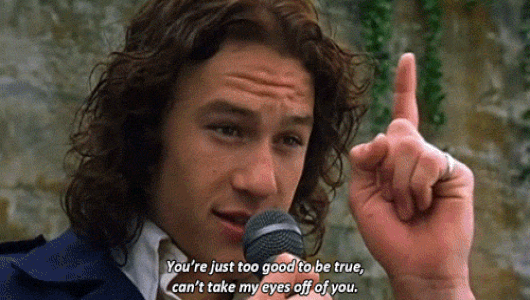 I love, LOVE this modern take on Shakespeare's Taming Of The Shrew! For any 90's kid, this was the perfect coming of age movie and for Shakespeare buffs, this was one of the few movies that was actually a perfect re-telling! Julia Styles was perfect as the feminist Kat, Joseph Gordon-Levitt was the perfect nerdy boy and Heath Ledger (R.I.P) praising his act as the high-school bad boy Patrick will span 5 more articles so I shall not go any further. Actually I don't need to go any further because he does this:
2) Angoor (1982)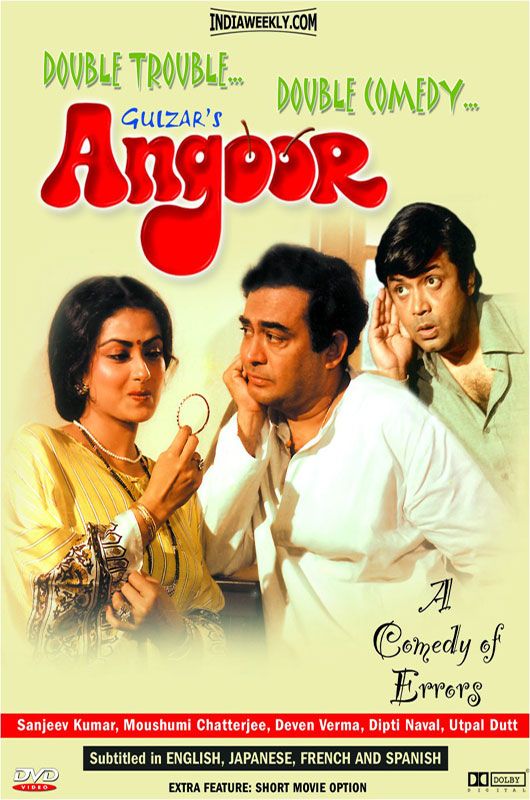 Based on what has been touted as one of Shakespeare's best comedies, The Comedy Of Errors, Angoor was one of the funniest movies to have hit the screens in the 80's. Starring one of the finest actors of Bollywood, Sanjeev Kumar and written by one of the greatest writers in Bollywood, Gulzar, this delightful movie made the entire country laugh like there's no tomorrow!
3) Much Ado About Nothing (2012)
What does Joss Whedon make right after directing one of the highest grossing movies in the world? (I'm talking about The Avengers) He goes the opposite direction and makes a small, neat and hilarious adaptation of Shakespeare's Much Ado About Nothing because he's cool like that. This adaptation has most of Whedon's favourites playing lead and also small roles  and the movie is brisk and funnier than most versions of the Bard's classic comedy.
4) Gnomeo and Juliet (2011)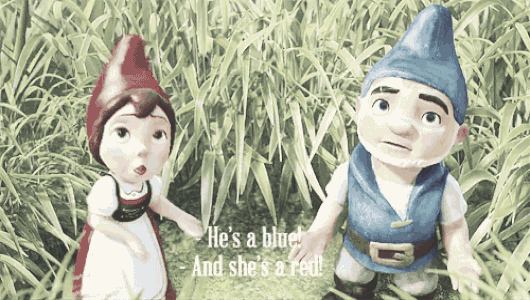 Ever wondered if there would be a happy ending to any Romeo-Juliet adaptation? Well stop wondering because Gnomeo and Juliet did just that! This animated venture was by far the most adorable and yes, happy version of Shakespeare's much loved tragedy where the lovers do end up getting married and peace is restored in the otherwise volatile neighbourhood the main protagonists live in!
Plus Gnomeo was voiced by this guy!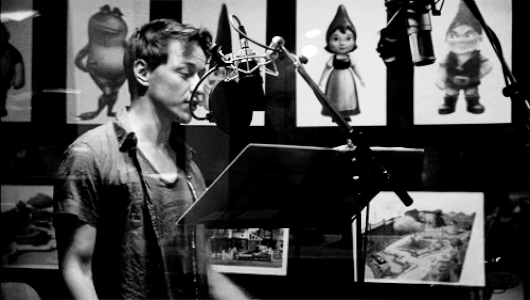 Who wouldn't fall in love?
5) She's The Man (2006)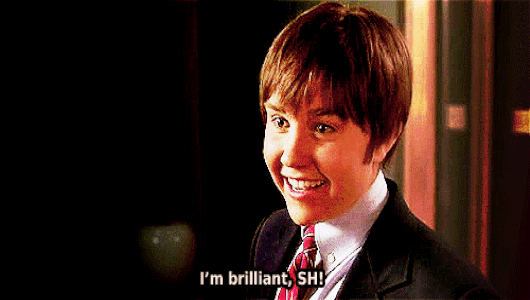 Based on Shakespeare's Twelfth Night, Amanda Bynes won our hearts as the adorkable Viola Hastings who enters her brother's school in his name, dresses and acts like a man just to get into the boy's soccer team! This wonderful movie made Amanda a teen super-star and introduced the young world to Channing Tatum which I think is a very big deal!
So for this long weekend, catch up on your favourite funny Shakespeare based movies. To make the weekend better I suggest booking tickets for the The Complete Works of William Shakespeare (Abridged) at Sophia Auditorium, Mumbai on 16th August and Epicentre at Apparel House, Gurgaon on 17th August. Yes, all his 37 plays in 97 minutes! Sounds fun doesn't it?
So if your situation is like this: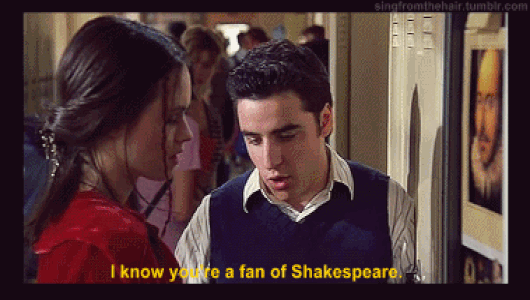 You know what to do 😉