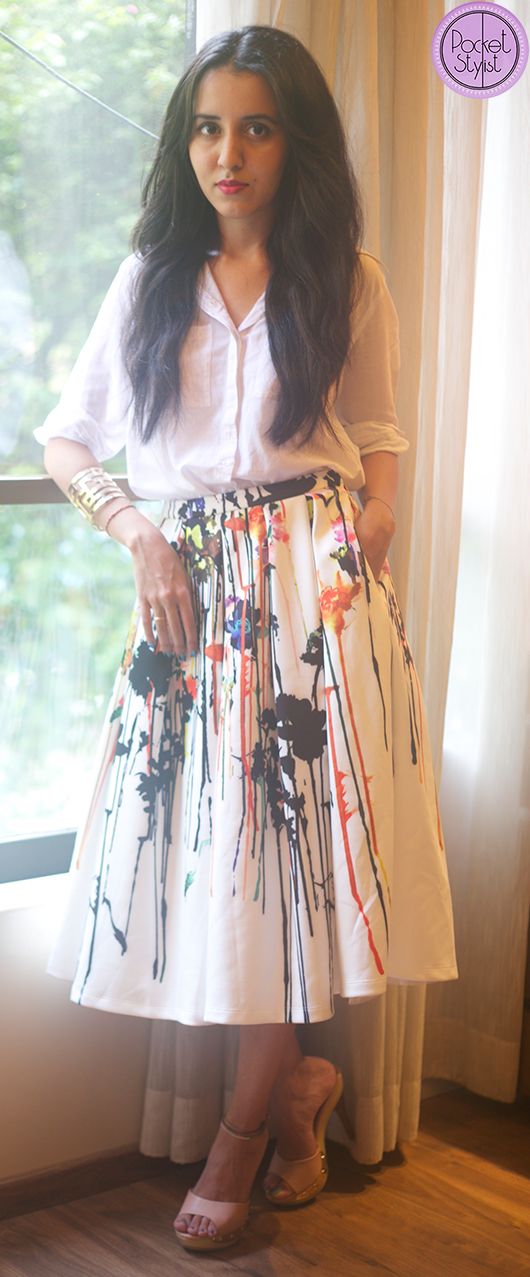 If you go to a party these days, you'll spot the usual girls in those barely there dresses, tops with slits in them and basically outfits that are essentially non-existent. Apart from looking less than appealing, they make for attention seeking pieces – but not necessarily the right kind of attention. Moving away from the skimp, is a beautiful mid length skirt. Don't let these fool you, just because they go below the knee, it doesn't mean you can't show some skin (in the right way of course). While I've worn my Jaspal midi skirt with a classic white shirt from Annie & Nimmu, which is how I like it, you can always pair them with a crop top to make it formal, or a basic tank when you want to be a bit semi-formal. As for where you can get one, check it out…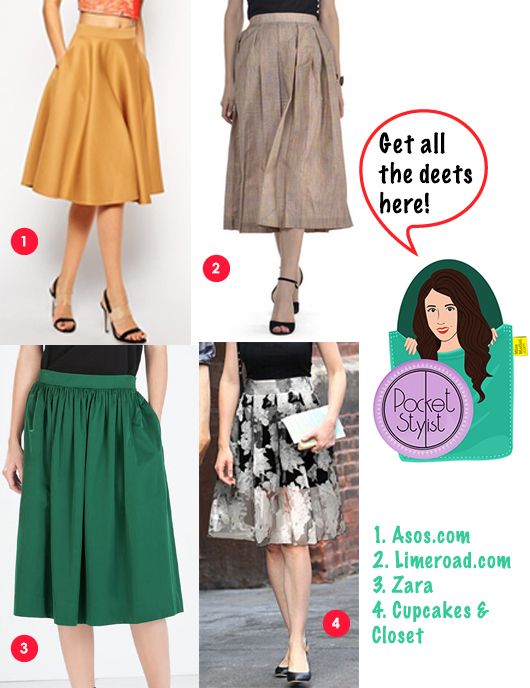 A whole lot of celebrities have been sporting the look, which means only one thing – they're about to become the IT trend this season, so get them before they get sold out!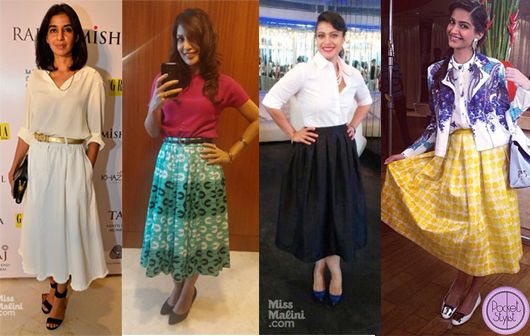 Things To Remember When Wearing The Midi Skirt
1. The skirt will be the highlight of your look, keep the accessories to a minimum
2. Pair it with a loose tank for a day look or a basic crop top for an evening do
3. Unless you're really tall, try not to wear them with flat shoes, they might make you look shorter
You can follow more updates from Pocket Stylist on Facebook and on Instagram! Did you like today's pocketful of style? Tell us in the comments below.