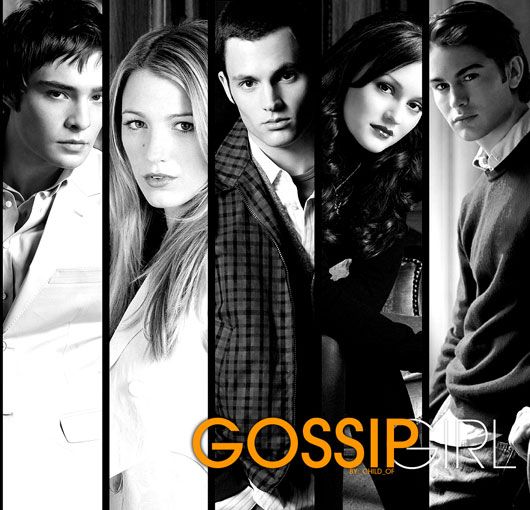 Disclaimer: We are aware how great Gossip Girl is and there is no way we can recreate it Bollywood style. This is more of a 'if you haaad to' sort of a situation.
Seemingly, Gossip Girl, set in the fabulous Upper East Side showcases the lives of extremely gorgeous 'kids' who talk about each other, are almost incestuously involved with one another, swap lip glosses and gossip, talk fashion, take offence personally, plot, avenge and look like a million bucks while they're at it. And yet, somehow, once you start watching it, you're humbled by its power.
Also, the series has given us the most addictive and delightful invention of the information age: XOXO.
So after F.R.I.E.N.D.S and How I Met Your Mother, here is our star cast for Gossip Girl, if it ever had a Bollywood version
1. Kareena Kapoor and Sonam Kapoor = Blair Waldorf and Serena Van Der Woodsen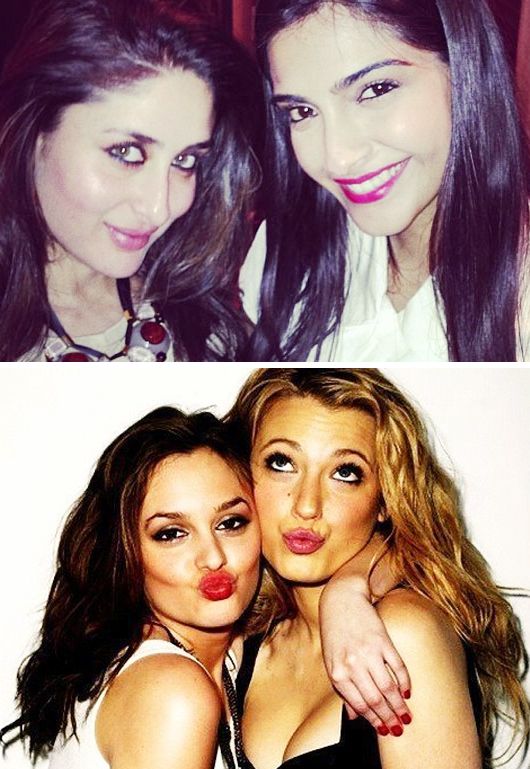 Blair and Serena are fun, fashionable, bitchy and fabulous all at the same time. So to play these naughty but nice characters, who better than Kareena Kapoor Khan and Sonam Kapoor? The fact that both these ladies are friends in real life is just going to add to the crackling Blaire-Serena chemistry.
Close Seconds: Deepika Padukone-Sonam Kapoor (Koffee With Karan Season 3 Episode 1, anyone?) and more interestingly, Katrina Kaif-Deepika Padukone!
2. SHAHID KAPOOR = DAN HUMPHREY
The seemingly innocent boy with a secret so big that he comes out as the game changer, Dan Humphrey's shoes can be filled by Shahid Kapoor. And if his Haider look is anything to go by, the dude is sure back with a vengeance. Not giving away any plot details, Dan's character, just like Haider's, is something to watch out for!
Close Seconds: Abhay Deol
3. RANVEER SINGH = CHUCK BASS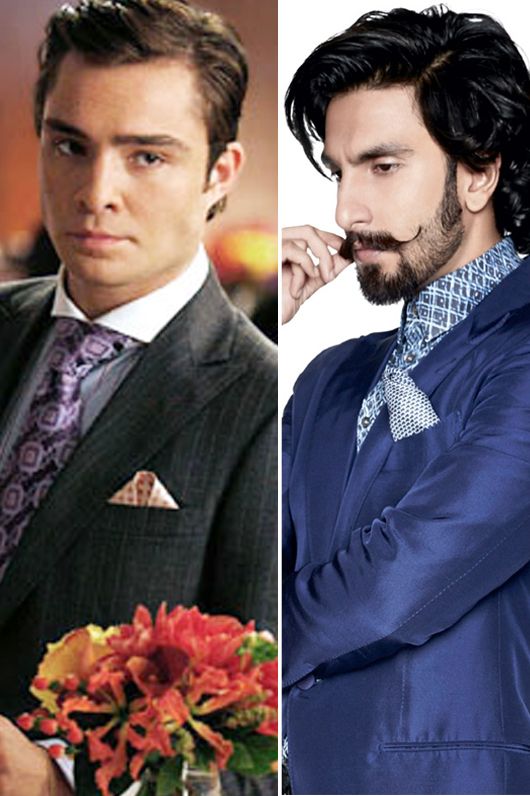 Intriguing, evil but still sexy as hell, the diva Chuck Bass needs to be someone whose presence fills the room. Also, we need someone who will willingly wear orange shirts with purple velvet jackets. Even though he isn't quite quiet like Bass, but Ranveer Singh will surely pull this off. His OTT dressing sense is no secret and the self confessed Bebo fan will get to romance her on-screen!
Close Seconds: Ranbir Kapoor (but then Kareena Kapoor would need to be changed) and Randeep Hooda.
4. Sidharth Malhotra = Nate Archibald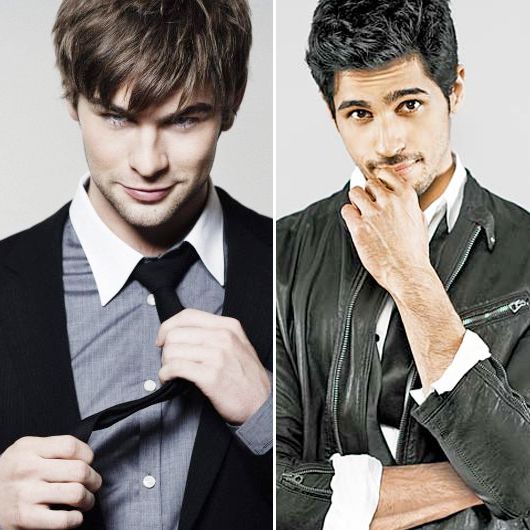 Pretty boy Nate can be played by Sidharth Malhotra. Nate has such a 'oh poor Nate just wants to love' vibe to him and no, we are not saying Sidharth is like that at all (he has way too many alleged link ups for that to be true), but Sid somehow is the first name that popped in our heads when we thought of Nate. What about you?
5. ALIA BHATT = JENNY HUMPHREY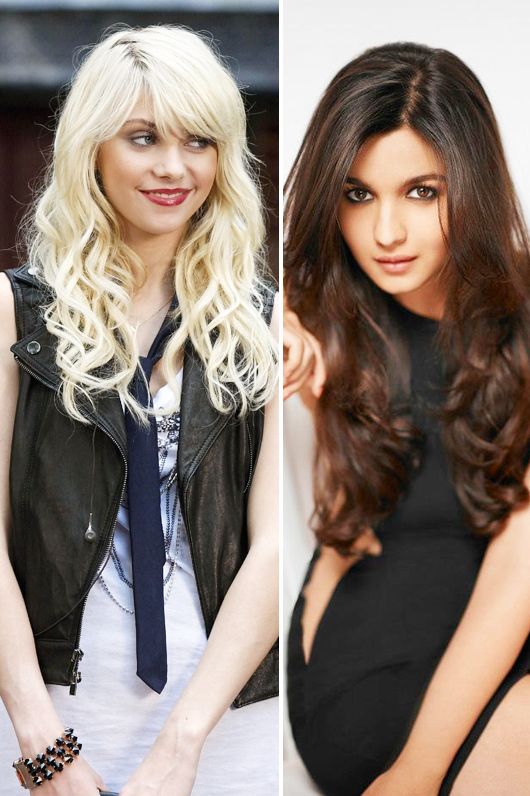 The cute little good girl gone bad who wants to dethrone the reigning Queen B, Jenny's character will be done justice to by none other than Alia Bhat. Not that we needed more reasons to love her, but her recent video with the cool AIB boys has made us adore her all over again and Jenny's character will be an interesting shade on her.
6. Kangana Ranaut = Venessa Abrams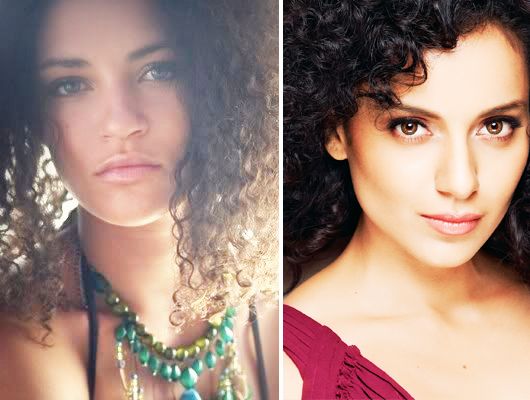 Amidst the sea of Upper Siders is the badass from East Side Brooklyn, Venessa. She can be played by Kangana Ranaut. Cool, calculative and an outsider to the 'gang', Ranaut will bring the much needed spunk to this character.
Close Seconds: Anushka Sharma (pre lip-work, preferably!)
7. Priyanka Chopra = Georgina Sparks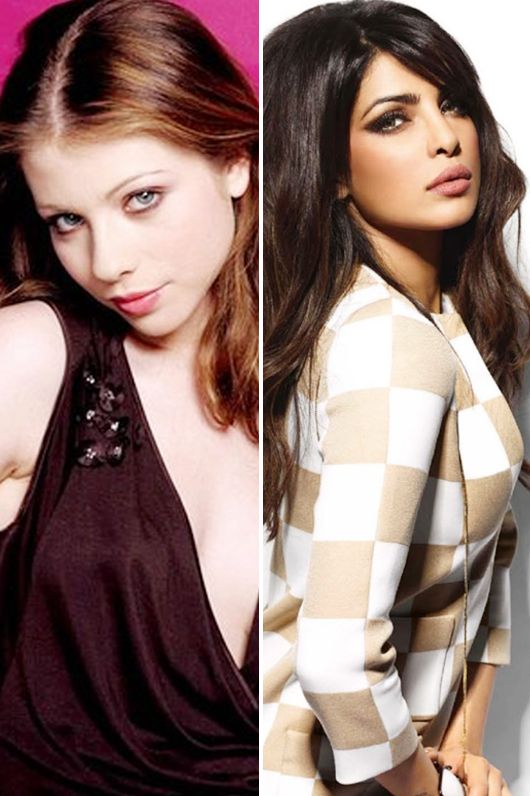 Georgina Sparks can easily be called the adolescent Cruella! The very stylish villain is all things evil with a twisted sense of humour. We think Priyanka Chopra will be a fab fit for this character. Also, as Georgina makes for a good rival for Blaire, we would love a Bebo-PC face off (all over again, might we add!)
Who would make it to your list of the Bollywood version of Gossip Girl?
Also, who do you think should be the 'voice' of GG? Does Sushmita Sen seem likely?
Till next time, XOXO…