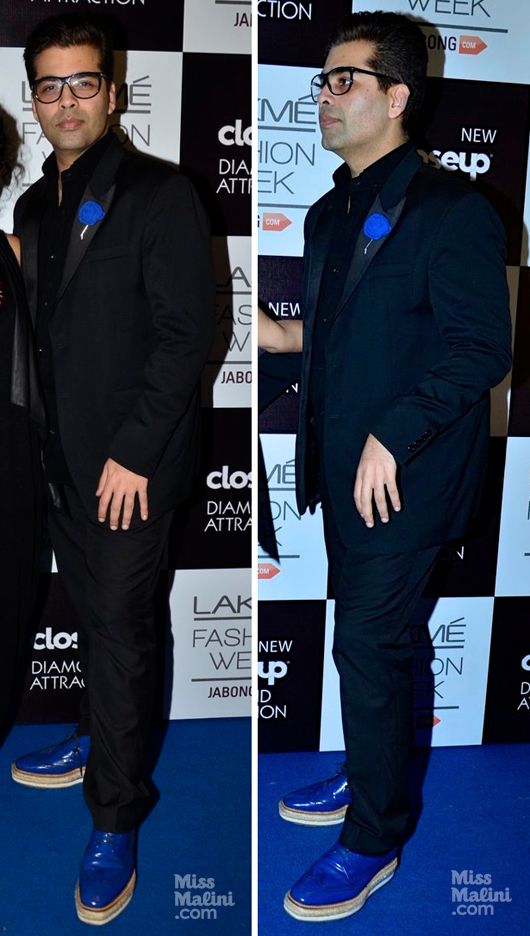 Oh, this Karan Johar! He thrills and frustrates me in equal amounts with his fashion choices. One moment he's all fashion forward and the next he's anything but. For instance, take this near-perfect look of his at Manish Malhotra's show at the Lakmé Fashion Week Winter/Festive 2014, which comes on the back of this
disastrous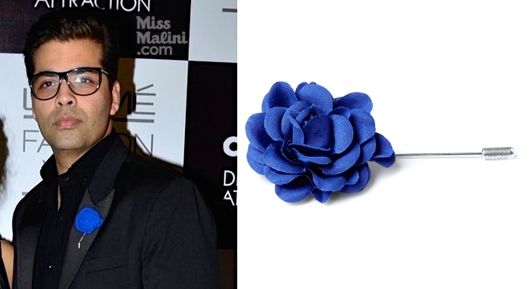 Love how he injected a dash of raffish attitude to that unexciting all-black outfit by throwing in that electric blue Lanvin buttonhole flower pin and matching vintage creepers. All he needed was to do up the top button of his suit jacket and he'd have been perfect!
P.S. This is not the first time we have seen him in those super-cool creepers – love that he recycles his wardrobe like us! #itscooltorepeat
P.P.S. Check out his other fashionable moments here, here and here.