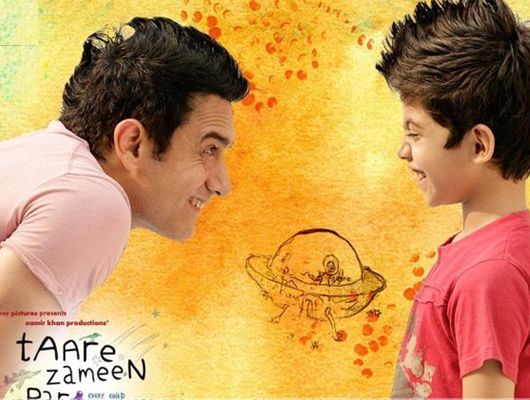 A teacher always has a lot to do with how one shapes up as an individual. School, college, workplace, home… we all have people whom we look up to and learn something from every now and then. A teacher-student relationship is an important one and trust Bollywood to take our important relationships and portray it on screen for us to acknowledge them even more!
On Teachers' Day today, as we thank all the people who have taught us something in life, let's have a look at our favourite teachers from Bollywood!
1. Miss Mary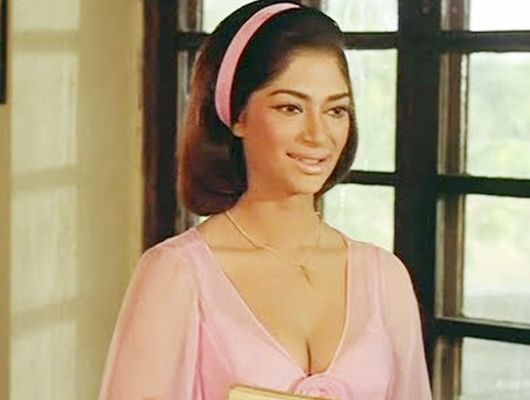 Simi Garewal played Miss Mary in Raj Kapoor's, now cult, Mera Naam Joker. The sweet and sexy teacher who took away young Rishi Kapoor's heart as he stood on thresholds of manhood is beautifully captured. She played the understanding teacher to the boy who was smitten by her beauty. Miss Mary is definitely Garewal's most prominent Bollywood performance.
2. Miss Braganza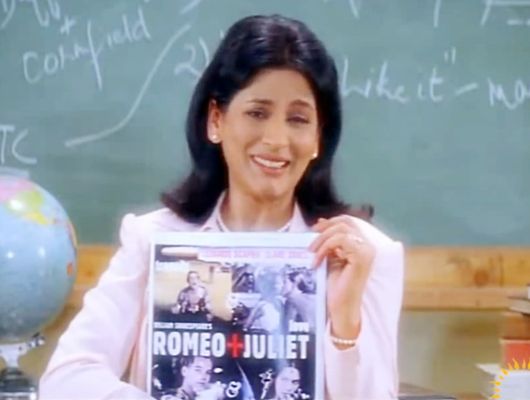 The short skirt clad, young at heart college professor, who turned to the cue music of 'Miss Braganza Aha!' was played by Archana Puran Singh in Kuch Kuch Hota Hai. is surely one of the more underrated characters in Hindi cinema. Miss Braganza's love affair with principal Malhotra was a given considering how great she was. She was fun, friendly and had us at 'Rahul… pyaar kya hai?'
3. Raj Aryan Malhotra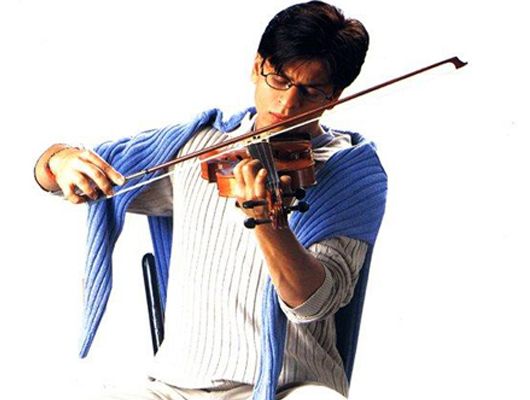 Raj Aryan Malhotra was the teacher we all wanted and, unsurprisingly, who else but Shah Rukh Khan gave him to us. Raj was cool, composed, inspiring and a romantic who wanted to spread his arms (pun intended!) and fill the world with love. In Mohabbatein, such was the magnitude his love that it eventually even won over the unflinching eyes of Narayan Shankar!
4. Chandni Chopra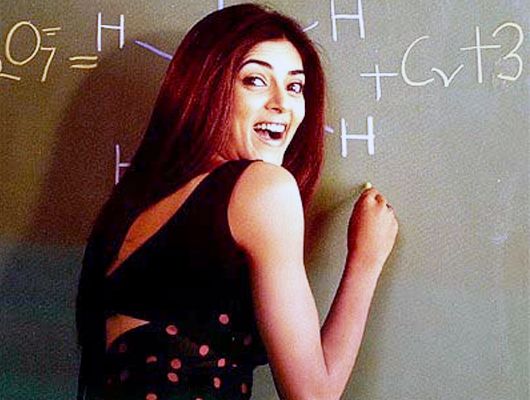 Did you ever think 'sexy' for a Chemistry teacher before Susmita Sen waltz in with her chiffon sarees, knotted blouses and matching folders and showed you how to? Chandni was the epitome of hot teacher for a while post Main Hoon Naa's release. Girls wanted to be her and boys wanted to take her home! Well, who doesn't love a beauty with brains!
5. Ram Shankar Nikumbh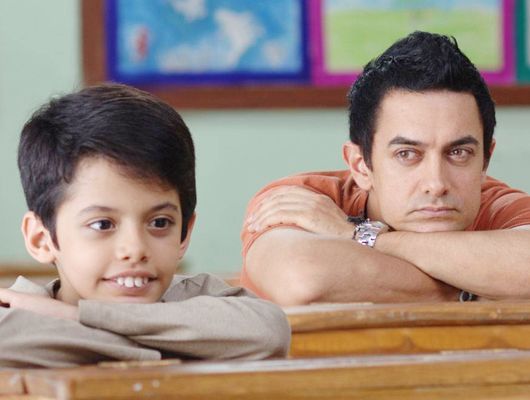 Aamir Khan portrayed the character of Ram Shankar Nikumbh in Taare Zameen Par so impressively that it left us in tears! Nikumbh understood and helped Ishaan Awasthi in his struggle with dyslexia and focused on his other key skills. To the audience, Nikumbh was the teacher most craved for but never had.
6. Debraj Sahai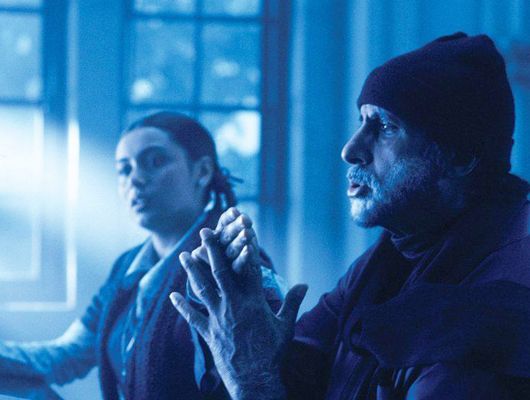 As Debraj Sahai in Black, the legendary Amitabh Bachchan took the film to the next level. Sahai's relationship with Rani Mukerji's character was beautifully portrayed and Debraj's contribution in his student's life is overwhelming to watch. His role was appreciated by audience an critics alike.
Who is your favourite teacher from Bollywood? Did we miss them out? Tell us in comments below!