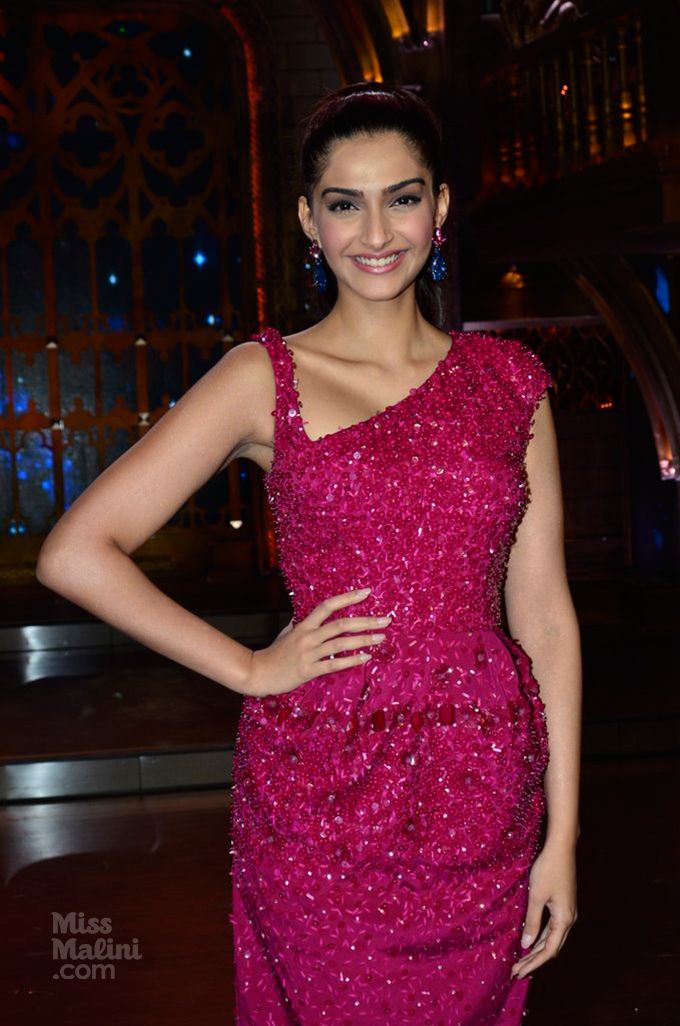 Just about a week left for Sonam Kapoor and Fawad Khan's Khoobsurat to hit the theatres and they've been everywhere promoting it. From colleges and malls to the sets of TV shows and radio stations – these two are pulling out the big guns! So we all know her character is a misfit in the movie. She's klutzy, says things she shouldn't and her clothes are as bright as her personality. So while she's been talking about the movie, she's dressed in character but retains some of that Sonam Kapoor-ness we can all identify from a mile away. Yesterday, she played Milli AND Sonam, in one day. Here's Milli…
Wearing a stripped skirt and tribal crop top by Easton Pearson, she mixed prints like a pro and threw on a chunky necklace and a muted jacket to add some balance. Colourful like Milli.
But then, at night, for another round of promotions, just like magic, she's Sonam again! See…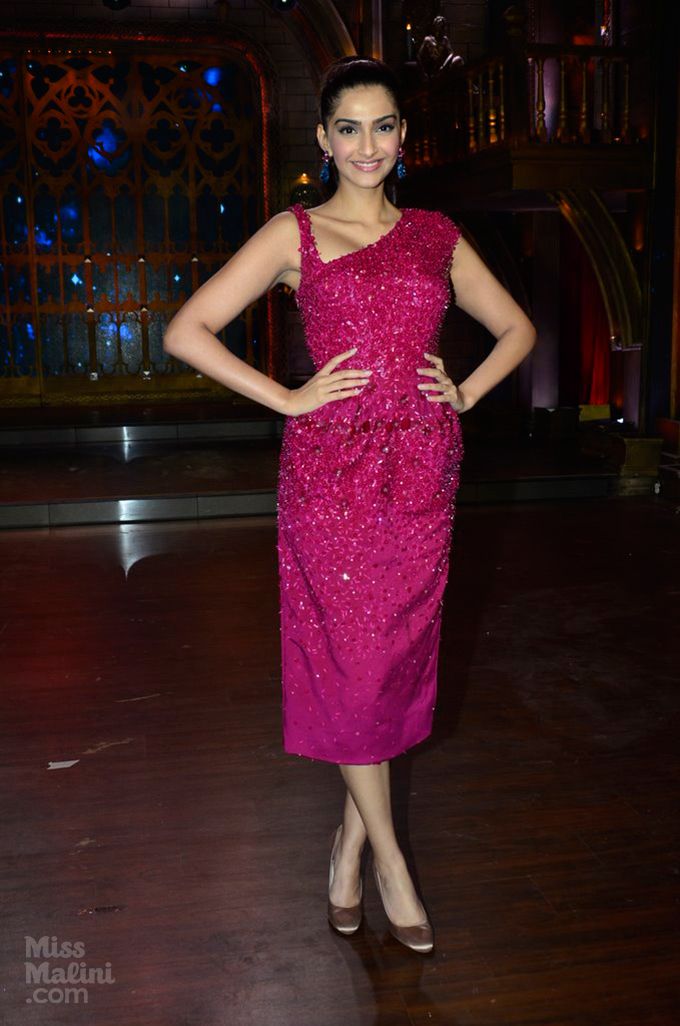 Wearing a sequinned plum coloured Bhibhu Mohapatra dress, her outfit is fit for a royal – Fawad Khan would definitely approve.
So now that you've seen them both together, who do you like better?
Sonam as Milli?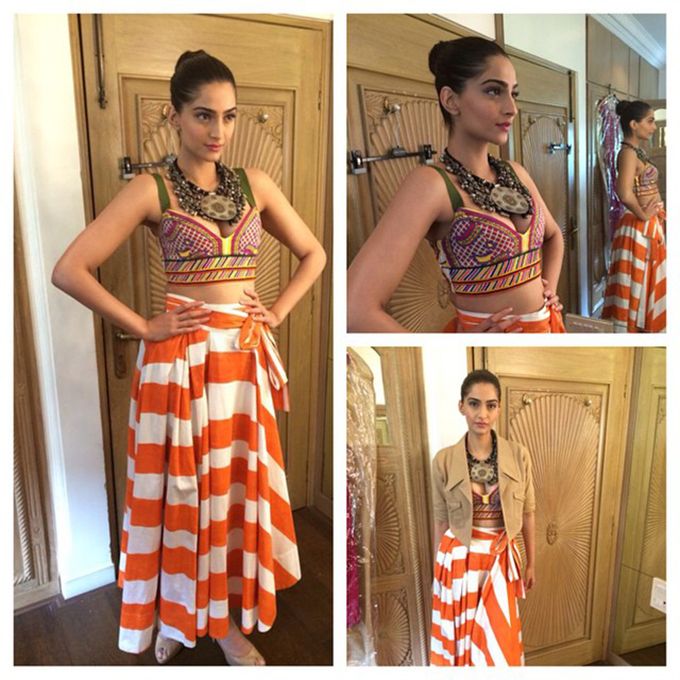 Or Sonam as Sonam?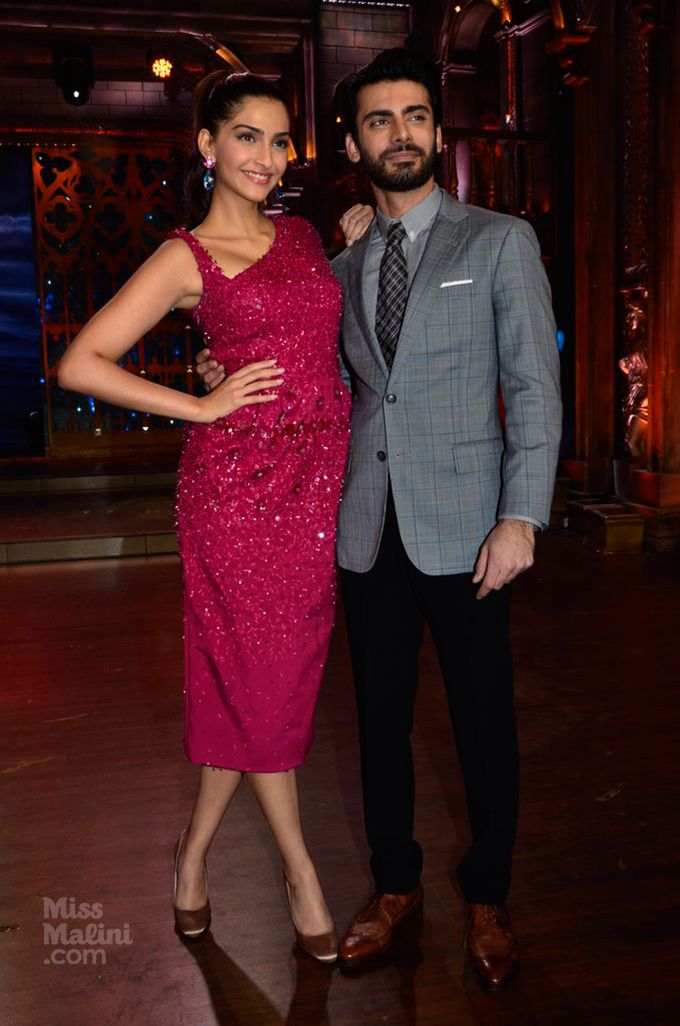 Leave your thoughts in the comments below.
Pix: Viral Bhayani for MissMalini