At the recent launch of Colors' Bigg Boss, Salman Khan was obviously asked one two many questions about Shah Rukh Khan! A little annoyed by repetitive questions about King Khan, Salman cut off a journalist mid question and said jokingly "Yes yes! We will promote Happy New Year on our show. Anything else?"
He clarified saying, "Though it is up to them if they want to come to the show or not, we will promote it."
Salman further extended his joke saying that it's like he has started promoting Happy New Year already as wherever he goes for Bigg Boss promotion, everyone only wants to know if the Happy New Year team will come on the show.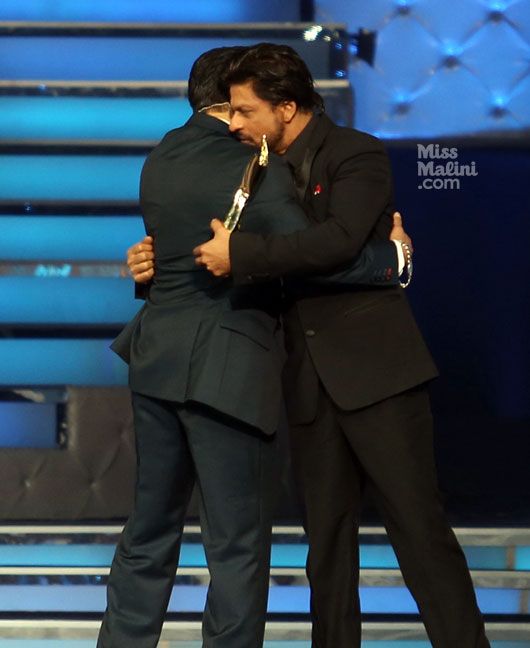 Salman has extended his support to SRK's Happy New Year already as when the film's trailer launched, Salman took to Twitter to say "Just saw happy new year ka promo. Its kick ass."

It is clear then that Salman was just fooling around at the press launch and it is nice to see that Salman as well as SRK have been warming up to each other, slowly but surely, post their big 2008 fallout!
In last years' Bigg Boss, Salman constantly promoted good friend Aamir Khan's Dhoom 3 by wearing the hat Aamir sported in the film. Talking about Aamir's big release this year PK, Salman was quick to say, "Iss baar main PK ko peekay promote karunga!"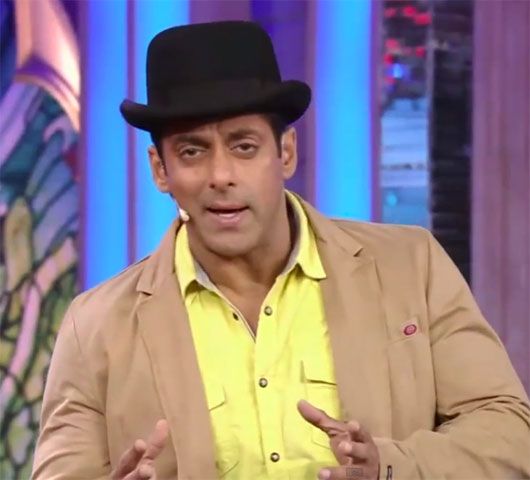 Well, that sure would be fun!
What do you think? Tell us in comments below!