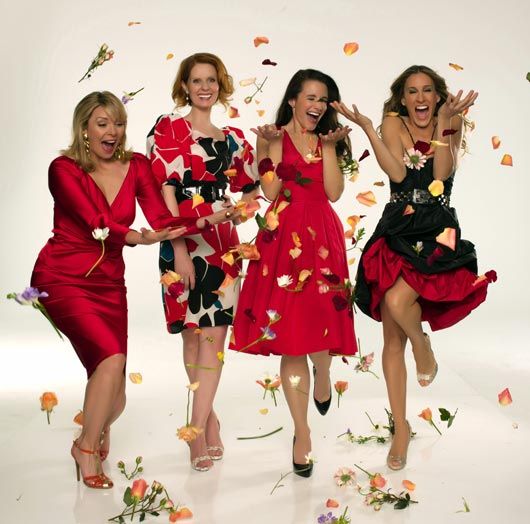 Disclaimer : We are aware that the awesome foursome characters of Sex And The City cannot be recreated. This is more of a 'if you haaaad to' sort of a situation.
Carrie Bradshaw, Samantha Jones, Miranda Hobbes and Charlotte York are easily television royalty! And why not? They revealed female conversations about sex to the world, proved that women in fact can be soulmates, dealt with life in New York City on the regular, handled their dating lives with much elan and looked bloody fabulous while doing so! Whether you watch it in your teens or your 40s, SATC never seizes to make sense.
So after Bollywood versions of F.R.I.E.N.D.S, How I Met Your Mother, Gossip Girl, Breaking Bad, Mean Girls and Fifty Shades of Grey, we bring you our very own casting of the fabulous Sex and the City stars, Bollywood style!
1. Carrie Bradshaw = Sonam Kapoor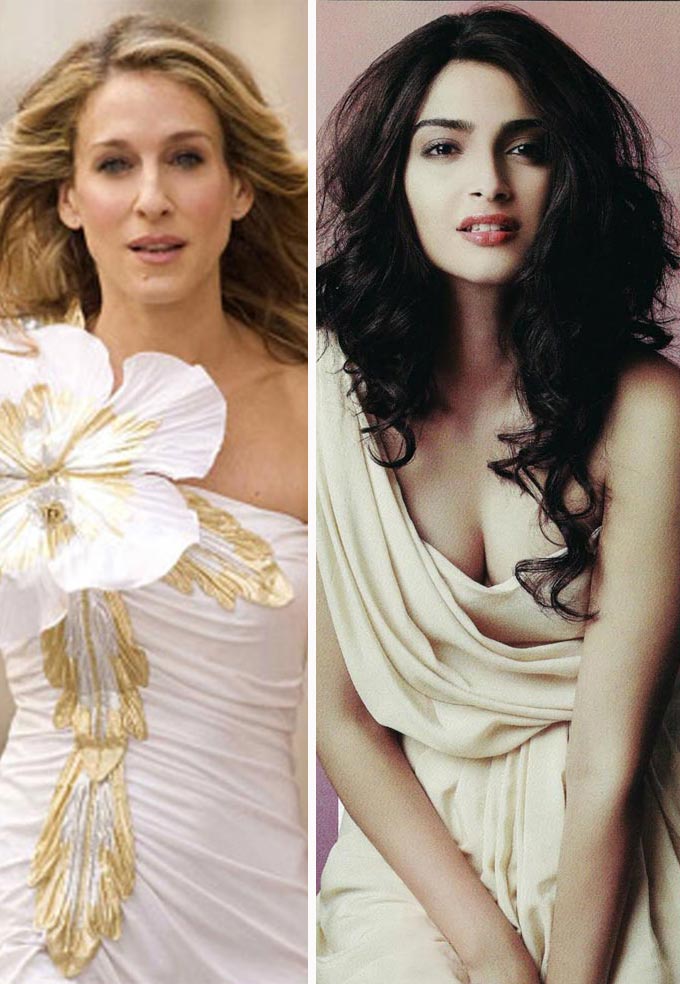 Fashionista, fabulous and a little ditsy from time to time, Sonam Kapoor fits perfectly into Carrie Bradshaw's shoes. Also, we needed someone who can pull of being a writer for Vogue and Sonam's multiple Vogue covers didn't hurt. And can you imagine how lovely Sonam will look in a Carrie inspired wardrobe?
2. Samantha Jones = Sushmita Sen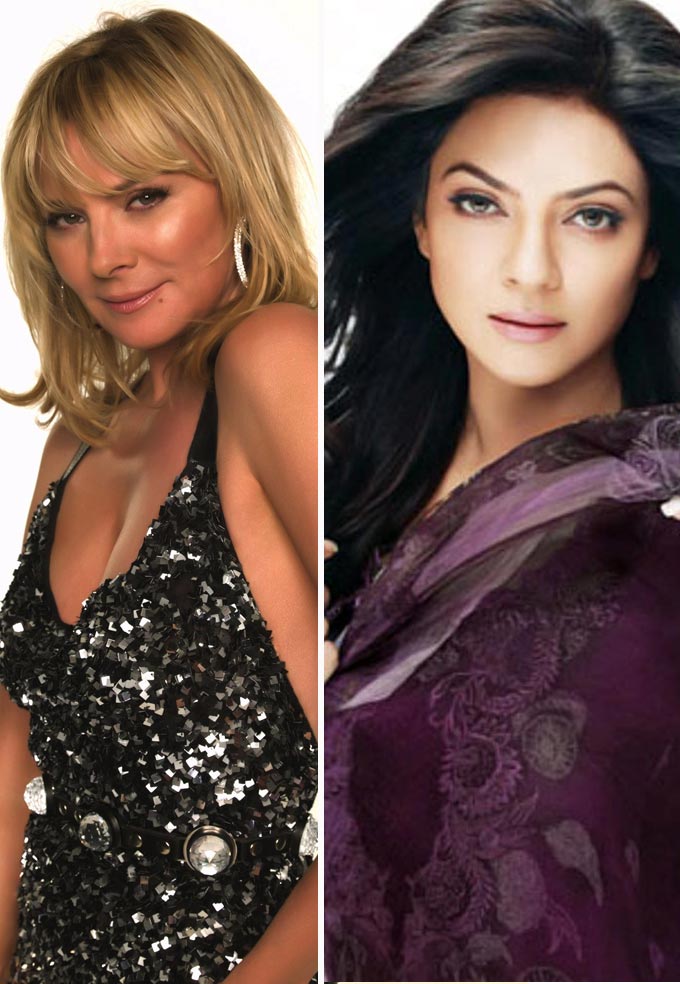 Sushmita Sen for Samantha is an obvious fit according to us. Fiercely independent and unabashedly sexy, both these stunning women want it all and make no bones about it. The ladies surely rock the ageing gracefully bit too!
3. Miranda Hobbes = Bipasha Basu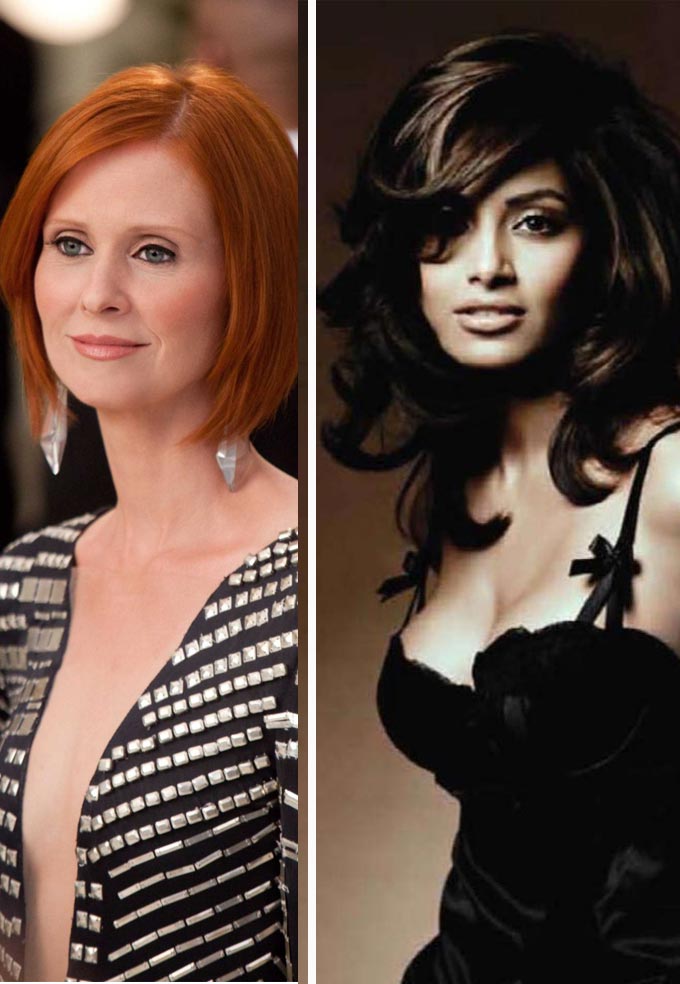 Okay. Hear us out for one second! Don't think of Bipasha Basu as the Ramsay-brothers'-wet-dream-come-true that she has become now. Think of Bipasha from her (Madhur Bhandarkar) Corporate days and tell us that you don't think she will nail the character of the edgy lawyer that Miranda is!
4. Charlotte York = Dia Mirza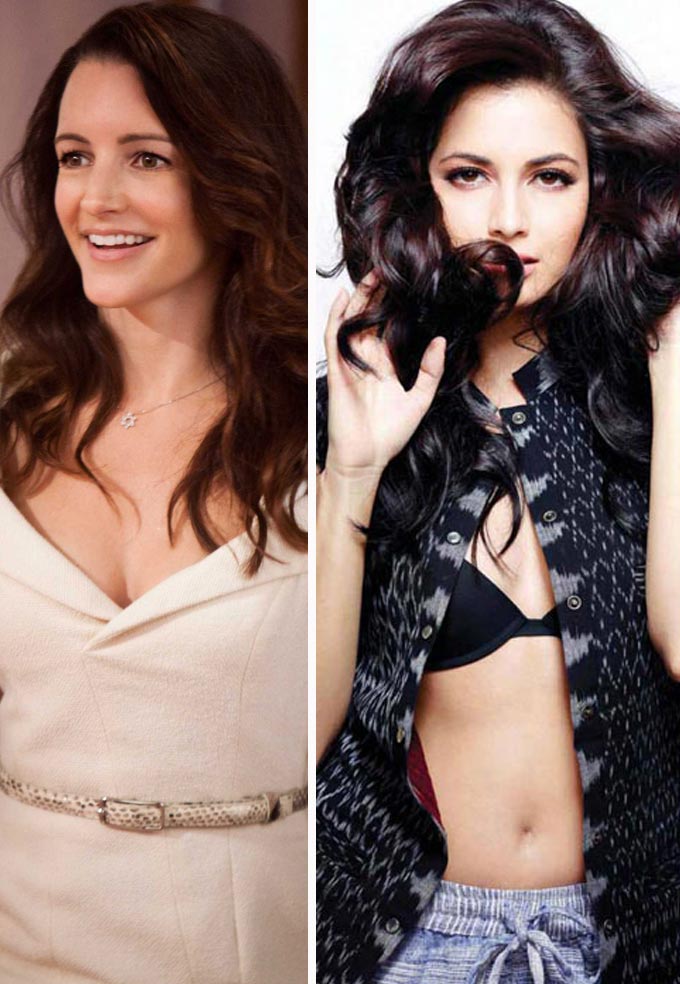 The ever so romantic, almost dreamy Charlotte can be played by Dia Mirza, we think. They both look like they're straight from a fairly tale. And we all know that the sweet Charlotte has quite a sexy side to her as well. That sure will be an interesting shade on Dia, don't you think?
Who would make it to your list of a Bollywood Sex And The City?
Also, whom would you cast as these ladies' boyfriends/husbands?
Tell us in comments below!