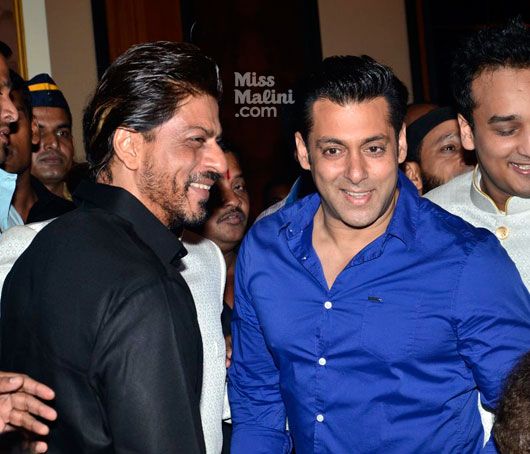 Bigg Boss season or not, the Shah Rukh Khan – Salman Khan dynamic will always be interesting. On the press launch of Bigg Boss 8, Salman said jokingly that he has already started promoting SRK's Happy New Year! He further added that no matter where he goes for Bigg Boss promotions, the media wants to know about his opinion on SRK's Happy New Year.
Salman invited SRK and his HNY team on the show saying,"Though it is up to them if they want to come to the show or not, we will promote it."
Guess what SRK had to say to that?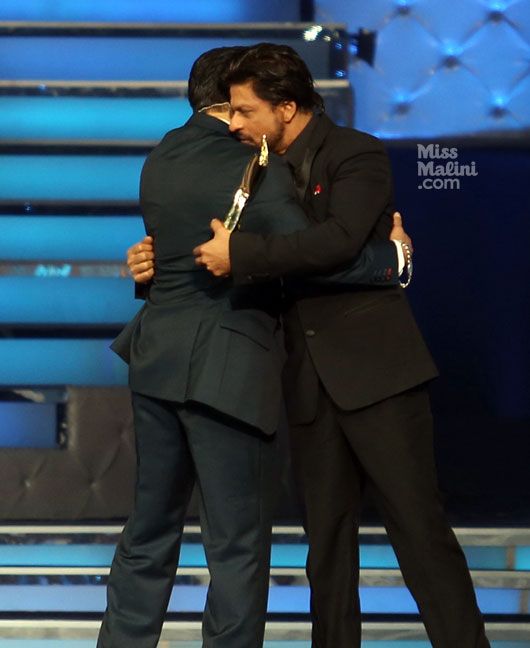 Since their big 2008 fall out, things have definitely gotten better between the Khans, and they are often seen praising each other at various events. Of course, their little Baba Siddiqui Iftaar party hug ritual is the cutest!
So, when SRK was told about Salman's invite he said, "I think everybody is very courteous, very gracious, and so is Salman Bhai. We love that he thinks that we should come on his show. If we have the time and the scope in our marketing thought we will most certainly go to Bigg Boss!"
The very smart King Khan was quick to clarify his statement as he said, "Just in case we don't have the opportunity to make a Bigg Boss appearance, please don't take it personally that we avoided it and I would request the media to not blow it out of proportion. It just needs to be done when it needs to be done. It's very gracious of Bigg Boss, Salman and everyone to talk about the film."
We absolutely cannot wait for SRK and Salman to share screen space again after all these years! It is surely going to be legendary.
Aww. Well, looks like "mere Karan Arjun aaenge!"