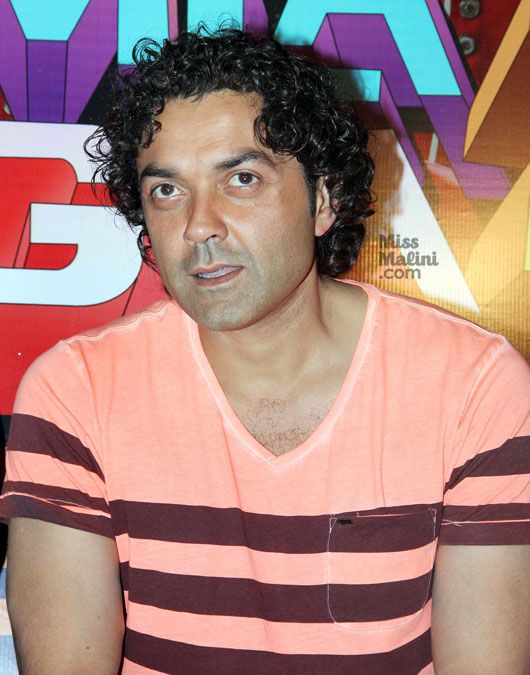 Bobby Deol is my favourite Deol. One might wonder why, because he isn't really the brightest star in the sky of Bollywood heavyweights, but as you know (at least you should know) that I am a lover of all things weird and some of Bobby Deol's songs are totally full of the weird quotient. I'm not saying that his songs come in the 'so bad they're good' category, nor do they come in the 'masterpieces of our generation' category. Bobby's songs are just…weird and strangely catchy! Don't believe me. do you? Read on!
1) Duniya Haseeno Ka Mela
All he's looking for is a friend to make friendship with! Where do you think Delhi boys got their pick up lines from? THIS SONG!
2) Jeevan Mein Jaane Jaana
'Once you fall in love in laaaif, once you fall in louuuurv'. Does this line even make sense? Of course it does!
3) Dada Maanja Baba Maanja
Bobby Deol phas gaya.
4) Shaka Laka Boom Boom
The song is catchy as hell! There's no doubt about that, but what does Shaka Laka Boom Boom mean? What? What?!
5) Dil Tote Tote Ho Gaya
I'm waiting for the day my dil goes tote tote. Aren't you?
Tell me your favourite Bobby Deol weird songs and become a part of the Bobby Deol Weird Songs Appreciation Club!