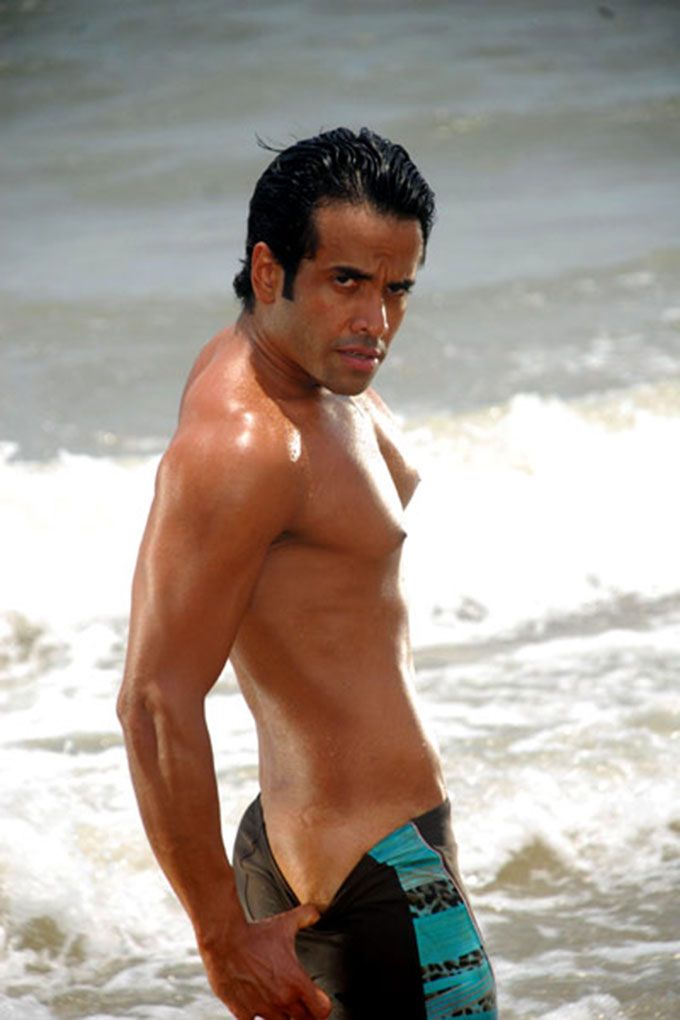 Where is Tusshar Kapoor these days? Miss that guy. Really. He's a half decent actor, seems like a decent guy and has featured in some really cool songs! Okay our definition of 'cool' might be worlds apart, but Tusshar did feature in some awesome songs. Some are awesome on the lines of Gunda being an awesome movie while some (the second and the last ones in this list) are just plain amazing songs! So here's my list of Tusshar Kapoor songs that you should definitely listen to and add the much needed awesomeness to your long weekend.
1) Ding Dong Ding Dole
The first line of this song 'Mehbooba, tu hai mere dil ka ajooba'. Poetry this is!
2) Rabba Mere Rabba
I genuinely like this song. My brother used to sing it all day for his unrequited crushes back in college.
3) Dupatta
Kareena Kapoor got her jawaani with this magical dupatta mentioned in the song. What did you get?
4) Dil Garden Garden
Tusshar and Riteish Deshmukh think that their girls have bathed in Gucci. I'm not drunk enough to write paragraphs appreciating this song just yet.
5) Saibo
Love love love this song!
See, didn't I make your day? Tusshar is underrated and so are some of his songs! Add your favourites below 🙂