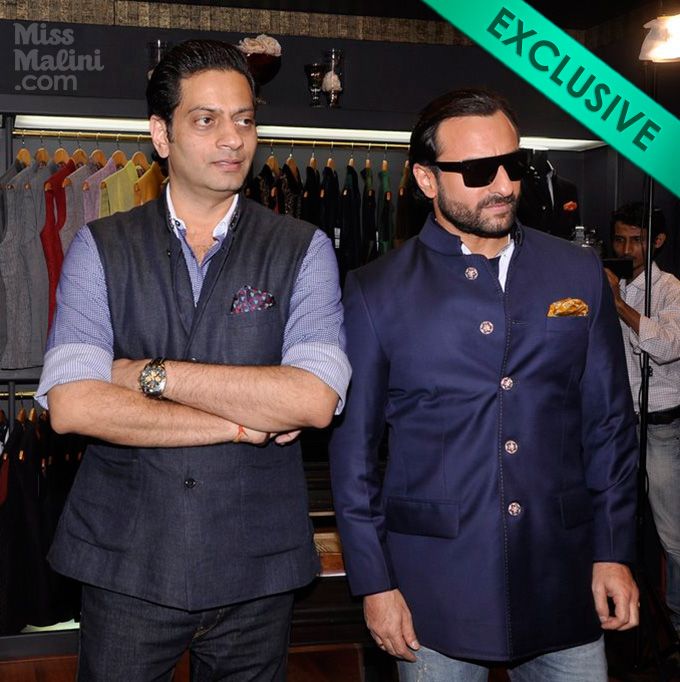 So I know Fawad Khan looked incredibly handsome in Khoobsurat but his looks and all aside, his clothes definitely had something to do with that overall appeal. While Sonam Kapoor's looks were styled by Karuna Laungani, Fawad Khan's clothes came from designer Raghavendra Rathore.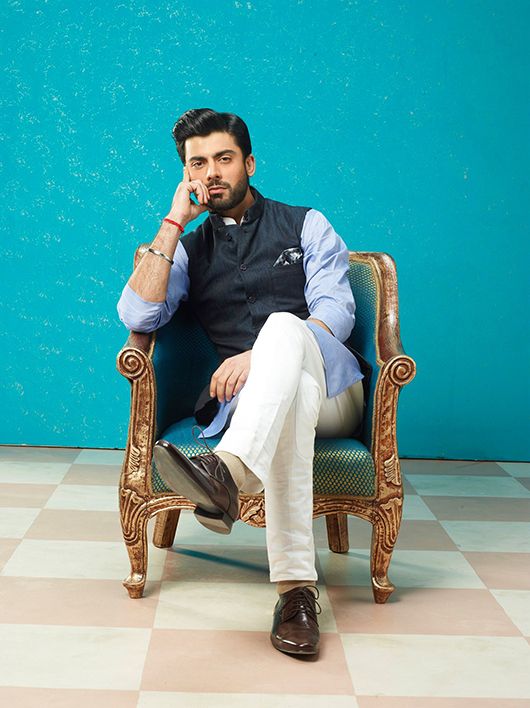 "The regal look", as Rathore calls it, "is here to stay for those who truly understand elegant style", he says. His classic Jodhpur Bandhgalas have found a new home in Bandra along with  a new line of men's jewellery which was launched by a real life prince, Saif Ali Khan.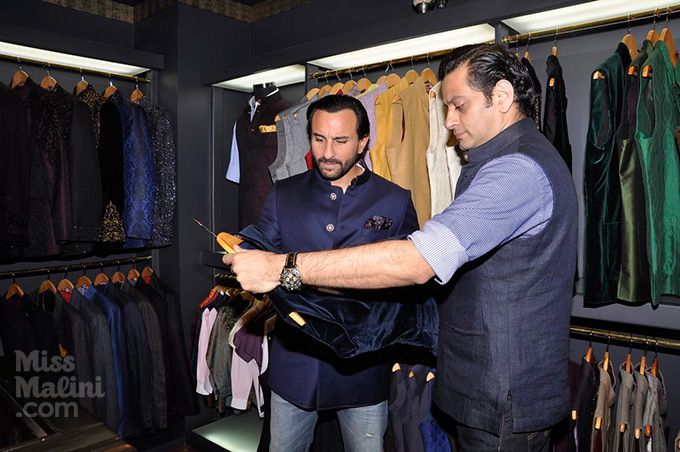 Speaking of Saif, did you know his wedding outfit was made by Raghavendra Rathore? On asking how long it took to make the outfit he explained, "Not long at all, we sat in his studio van one day during one of his shoots and that's it! It was decided", not something you'd expect from such a huge Bollywood superstar. He also explained that his then to-be bride didn't really have a say in what he wore on the final day, but his mom did lend some inputs.
Here are a few excerpts from our chat:
Team MissMalini (Team MM): Is there an International celebrity you would love to dress?
Raghavendra Rathore (RR): For some reason, I picture Jude Law in Ranthambore in a Jeep! I think he's very timeless and that's what I like about him.
Team MM: What would you say is Saif Ali Khan's favourite Raghavendra Rathore look?
RR: I think it's his khadi one. It was the biggest innovation he offered to the industry. Everyone started wearing it only after he did which makes the piece very special for me. I feel that he goes beyond fashion, he reaches out and takes something ordinary and  makes it so trendy, which is great.
Team MM: Were there any challenges while dressing Fawad Khan for Khoobsurat?
RR: The main challenge was convincing the actor, Fawad and the second was to make sure the outfit goes with the surroundings. There was a lot of trial and error but everything turned out fine. I call his look the RR look now. We took 30 princes from all over and amalgamated their looks to make Fawad's for Khoobsurat.
He also dished out three things a person would need to get Fawad's Khoobsurat look, watch here:
Like what you see? Leave your thoughts in the comments below.