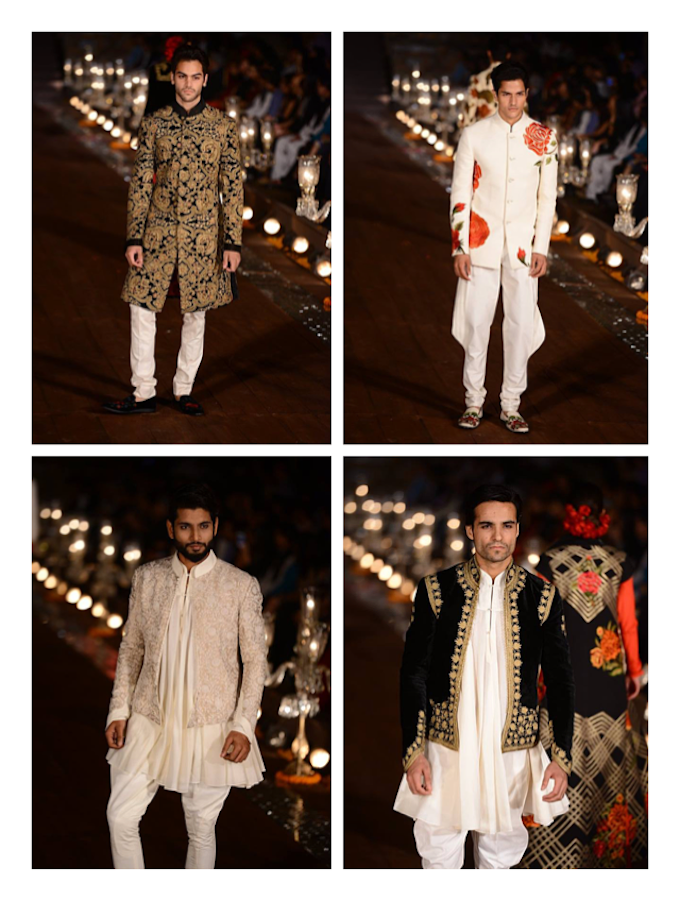 The recent Wills India Fashion Week S/S' 15 has left us both inspired and lusting for more exquisite menswear. From Rohit Bal to Rajesh Pratap Singh, each collection has stepped up the game. Since it is Diwali, and we've taken the liberty to put together 4 Dazzling Women's Outfits For Every Occasion, why not do one for the men? Don't know about everyone else, but I would definitely love to see some well-dressed men this festive season. So, by popular demand, here are 4 dapper outfits for every Diwali party!
1. The Extravagant Diwali Bash!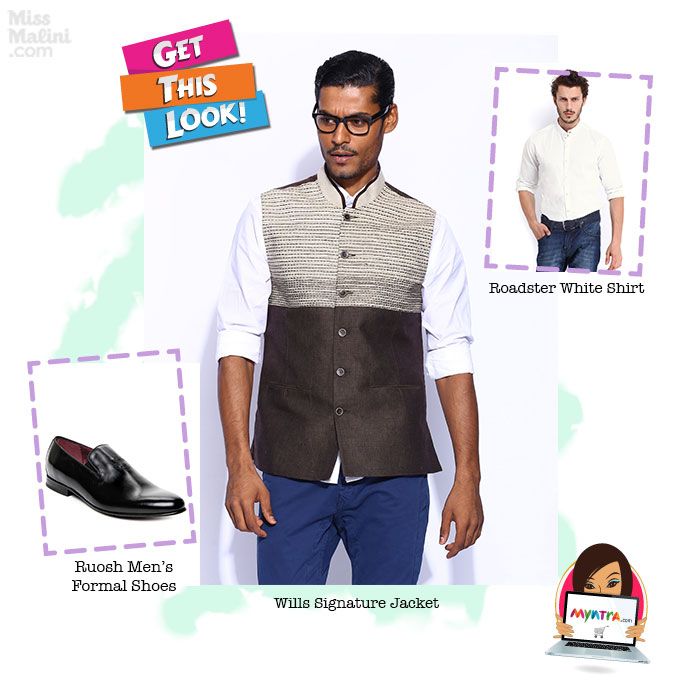 The extravagant Diwali bash calls for a fresh, formal look. A jacket is the best way to transform any outfit into formal-wear. Pair a white shirt (like the Roadster white shirt) and dark blue jeans with this Wills Signature Jacket by the one and only JJ Valaya. The pointed-toe, leather shoes from Ruosh are a perfect finishing touch to the outfit!
Get It Here: JJ Valaya Wills Signature Jacket, Ruosh Men's Formal Shoes, Roadster White Shirt
2. The Diwali Puja.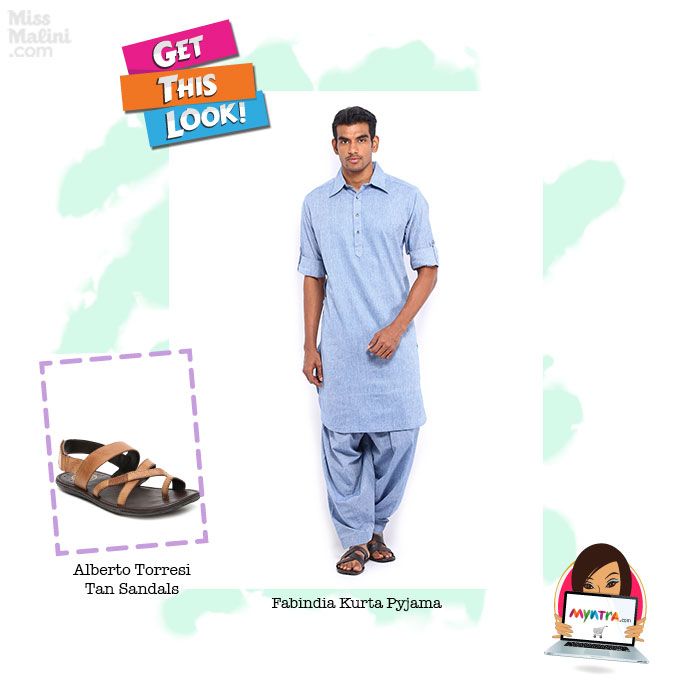 A Puja is definitely the ideal time for ethnic-wear, but you don't want to be overpowering either. Try the Fabindia kurta pyjama with the tan Alberto Torresi sandals for a traditional feel. We love how simple this look is! Plus the kurta works so well as a separate too! You can always wear it again with a pair of denims.
3. The Diwali Tash Party!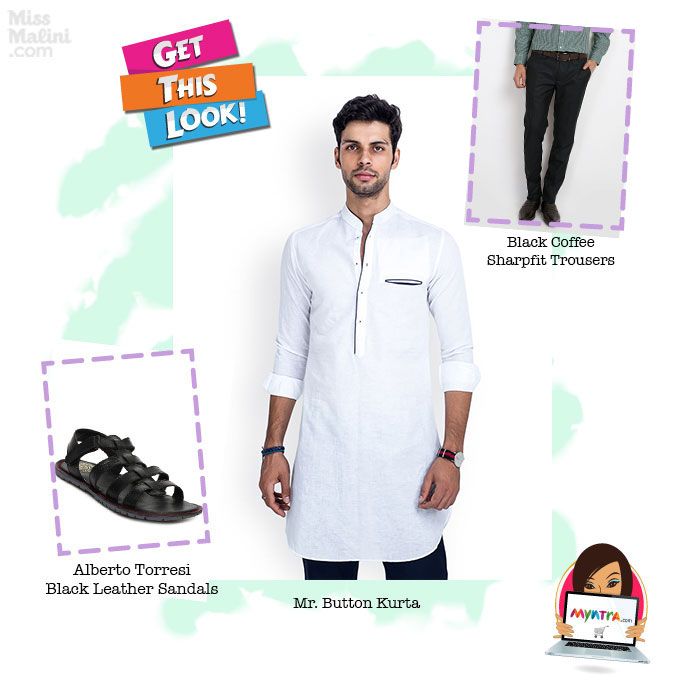 We absolutely love the clean cut of this Mr. Button Kurta. Take it from us, guys, women love men in white kurtas. Fold your sleeves up to your elbows and wear it with these black Alberto Torresi sandals and straight-cut trousers, like the ones from Black Coffee.
Get It Here: Mr. Button Kurta, Alberto Torresi Black Leather Sandals, Black Coffee Sharpfit Trousers
4. Intimiate Dinner With Family & Friends.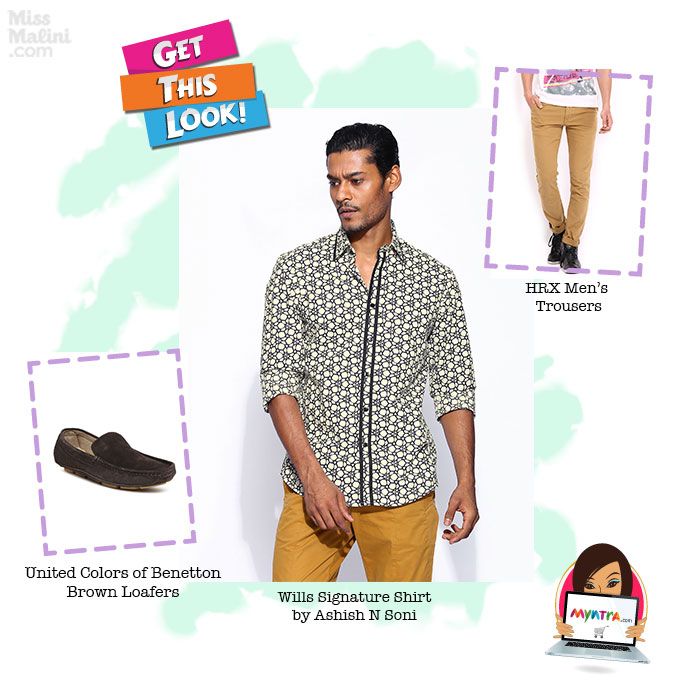 A shirt and pants may be good enough for a more intimate dinner, but that doesn't mean you've got to stick to the norm! We're crushing on this Wills Signature Shirt by Ashish N Soni paired with these khaki trousers by HRX. Give the ensemble a casual twist with a pair of comfortable loafers by UCB.
Get It Here: Wills Signature Shirt by Ashish N Soni, United Colors of Benetton Loafers, HRX Trousers
There guys, we've told you what we would love to see you wear and we're hoping all of you will dress your best throughout the festive season. What do you think about our 4 dapper looks?