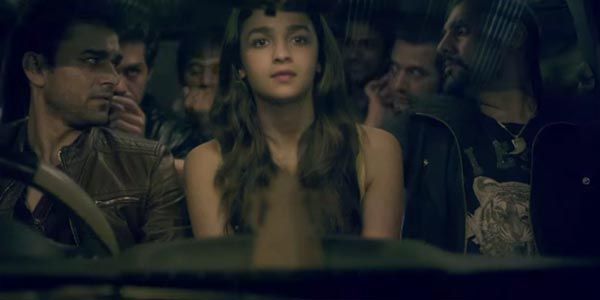 So our boss, MissMalini sent us this link to the #VogueEmpower video featuring Alia Bhatt. While watching it at the MissMalini HQ, our very own Pocket Stylist (who I sometimes call Pocket Satan) became rather concerned for poor little Alia Bhatt. Seriously, every minute of the video was punctuated with 'What's wrong with her car?', 'Why can't she call someone up?', 'Why is she approaching those men in that SUV?'…'WHAT IS WRONG WITH HER??!' and so on! Check the video out yourself, do watch it with a friend as hilarious as Anushka 🙂
Personally, we love this video!
Directed by the man who gave us Queen, Vikas Bahl got together with the lead actress of his latest movie Shandaar, Alia Bhatt, and made this wonderful video where – in a perfect world – a woman doesn't have to worry about her safety in the middle of the night. It's a little sad that we must consider five guys dropping a girl home safely "utopia", it's time we change that thought and make this a reality don't you think?
Props to Alia Bhatt for featuring in this video though, earlier this year she gave us Genius of the Year with the All India Bakchod crew and now she has starred in this thought-provoking video for #VogueEmpower. You go girl!