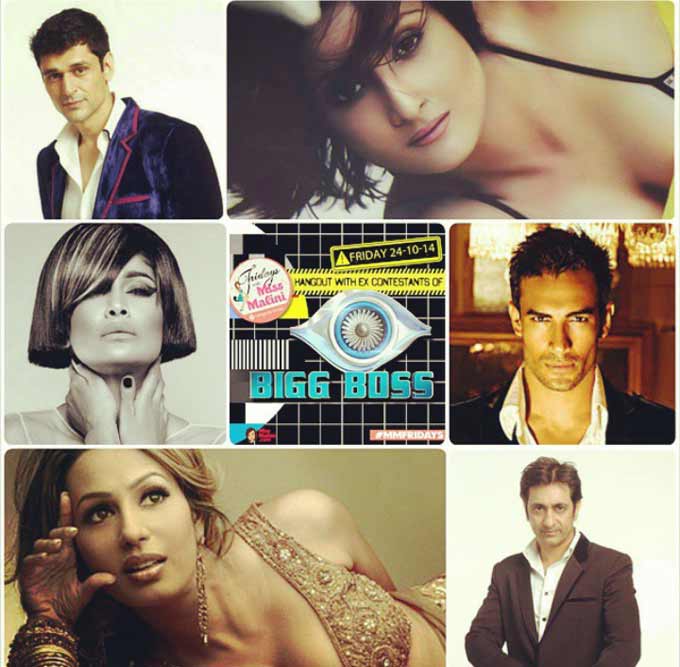 On Friday, MissMalini hosted the very fabulous Bigg Boss Ex Contestants G+ Hangout and for all those you missed it live, you can watch it here. We had season 6 winner Urvashi Dholakia in the house along with Carol Gracias from season 1 and Asif Azim from season 7. We also had Niketan Madhok and Rajev Paul from season 6 and Kashmera Shah from season 1 dial in from their houses to be part of all the fun!
The ex inmates shared hilarious stories from their respective seasons and offered interesting insights on the current one. Here are my favourite moments from the hangout!
1. When We Saw Cosmic Connection Between All Contestants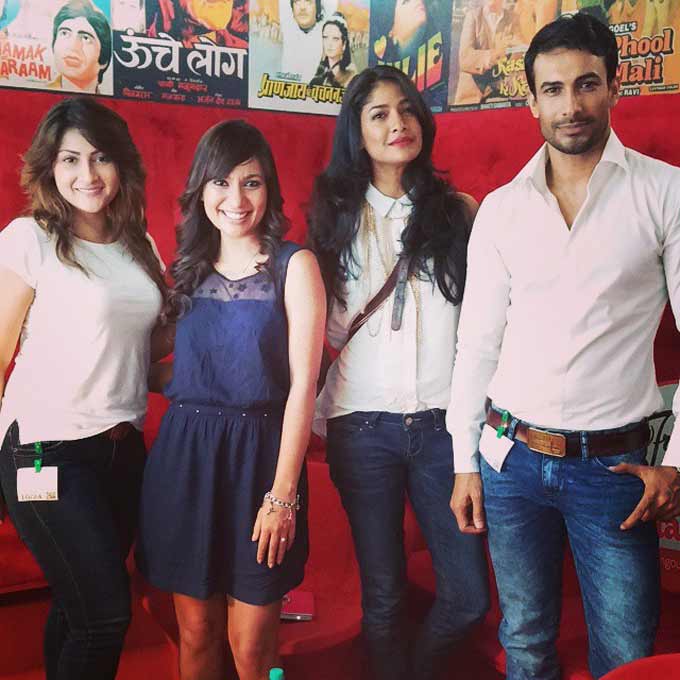 Looks like there's a natural cosmic connection between all Bigg Boss contestants across seasons. What else would explain how brilliantly our guests showed up in perfect colour co-ordination?
2. When Urvashi Hit The Nail On The Head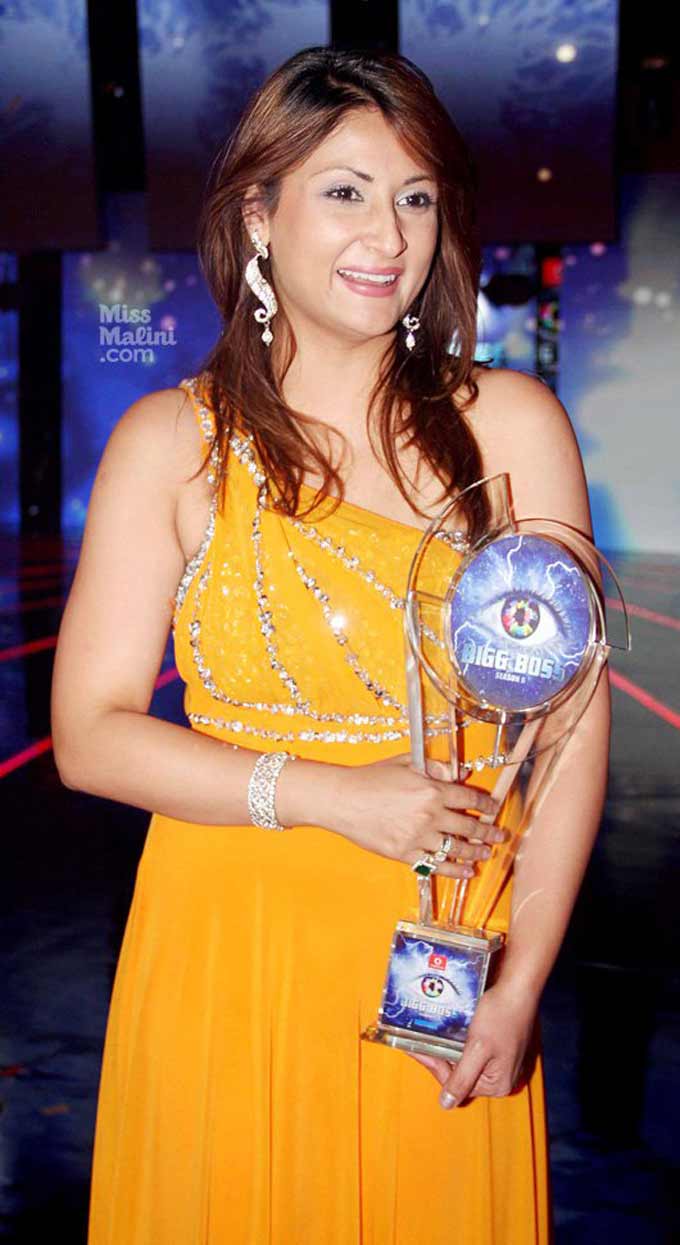 "Bigg Boss is like a marriage. You have to adjust and compromise." – Urvashi Dholakia
Truer words have never been spoken. And with Urvashi in the house, you can't expect anything but the truth!
3. When Niketan Revealed His Secret Of Success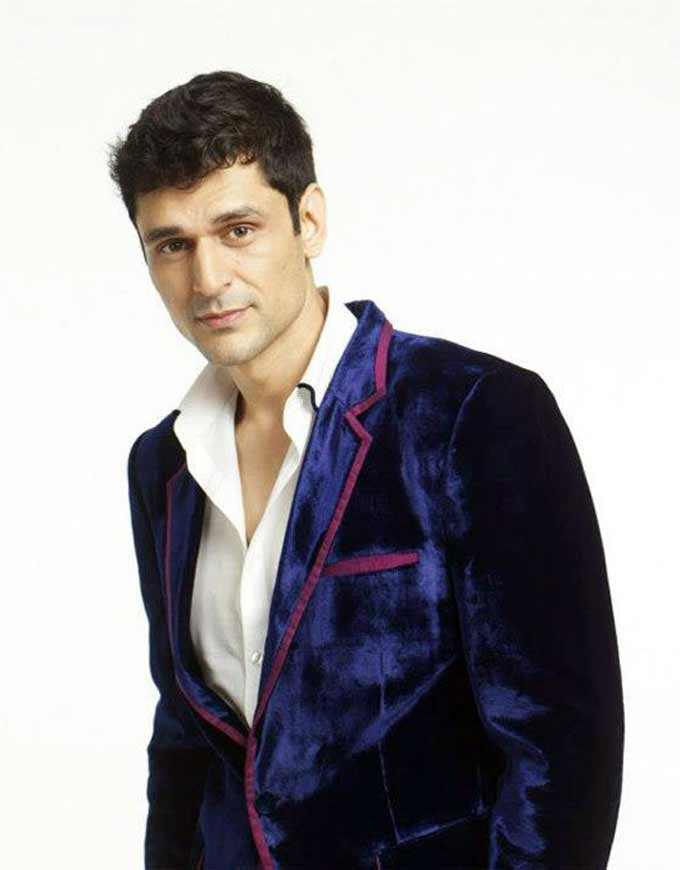 "Luckily, I didn't get nominated enough to get voted out!" – Niketan Madhok
I have personally always liked Niketan on the show. He kept a low profile, didn't create too much trouble, believed in destiny and went a long way. Just when you thought he had it all figured out, he reveals he was just lucky. Aww.
4. When Urvashi's Phone Did The Talking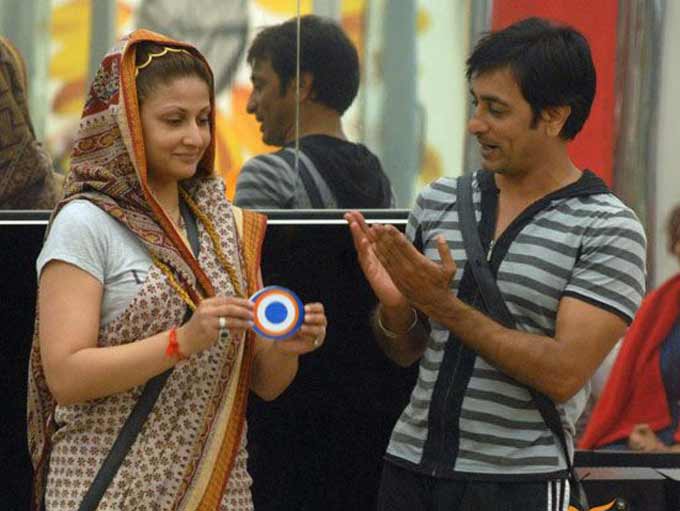 For all of us who have followed Bigg Boss 6, we know that it'd be safe to say that Urvashi isn't exactly a Rajev Paul fan. She made sure that message was loud and clear yesterday as each time Rajev spoke, she started looking into her phone. Ouch. That's gotta hurt!
5. When Arshad Warsi Came Up!
So before Salman Khan came onto the show as host and ruled the tube,  remember how Bigg Boss had other anchors! Can't picture anyone but Salman, right? However, it was Arshad Warsi who pioneered hosting Bigg Boss and if Carol Gracias is anyone to go by (and she IS because she is adorable!), Arshad is "the sweetest man alive!"
6. When Asif Made A Claim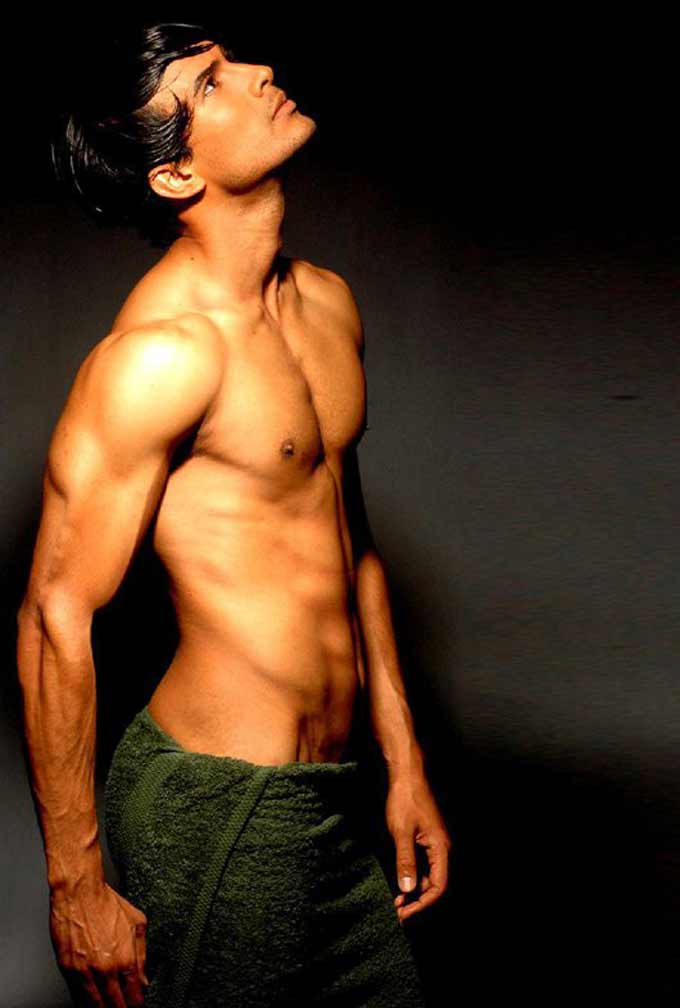 "Our season made the maximum money." – Asif Azim
Sure, season 7 was fun and all, but did it really mint the maximum moolah? This is up for debate, guys!
7. When Kashmera Made Rakhi Sawant Sound Like A Total Creep!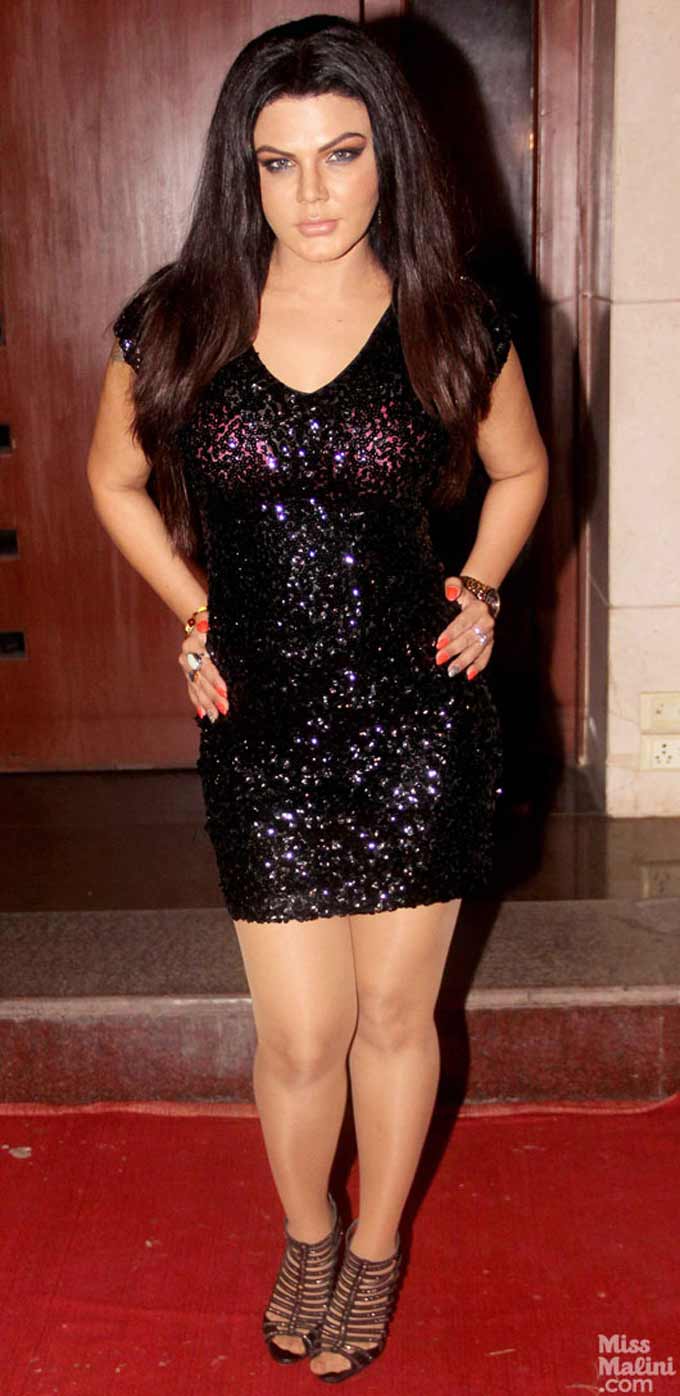 Season 1 was infamous for the Kashmera-Rakhi catfights. Apparently, this one time, Kash went into the pool and asked Aryan Vaid (who was looking to get hitched with someone on the show at the time), to apply sunsreen on her back (HMMMMMM….!). As Aryan started to swim to get to her, Rakhi popped out of nowhere and told Kash that she'd apply the sunscreen as she is much nearer to her. I can't even… !
8. When Kashmera Was On Rajev's Mind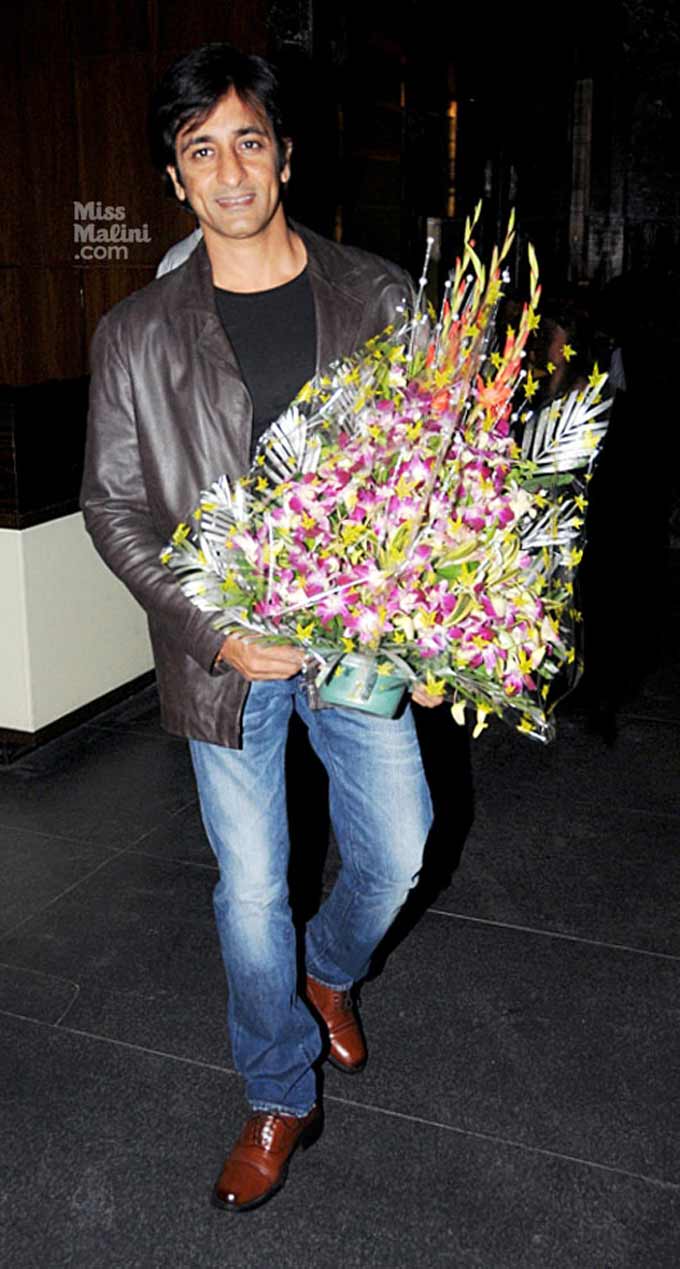 So, Rajev was talking about the whole Karishma Tanna-Gautam Gulati fight episode from this season. Except, he kept referring to Karishma as Kashmera. Kash immediately called him out on it saying "I know I'm always on your mind, Rajev!" #LolMax
9. When Kashmera Gave the #BestIdeaEver!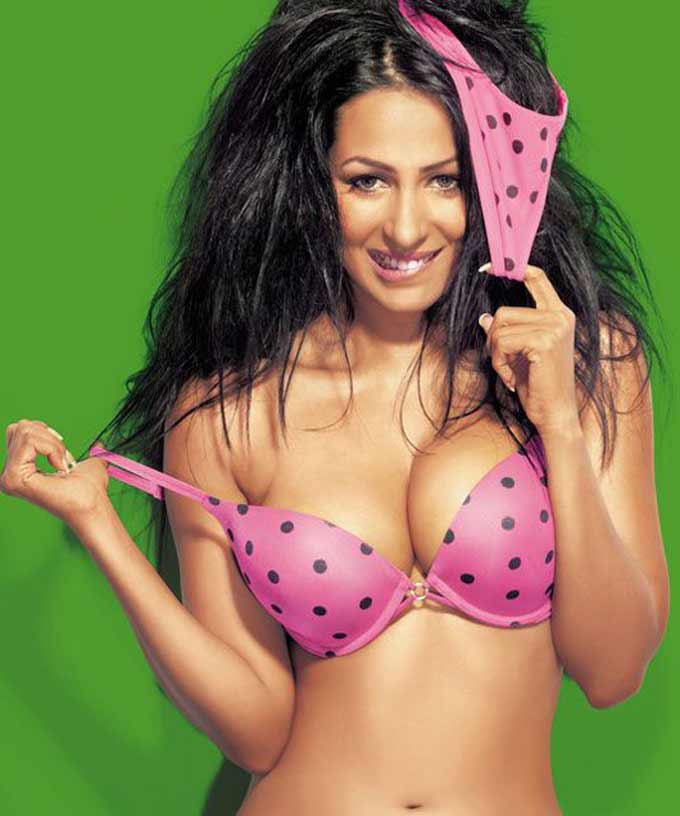 Trust Kash to give brilliant ideas for a dhamakedaar Bigg Boss season. According to her they should do a Best Of Bigg Boss and put all the crazies across seasons together. I absolutely cannot wait to see her on it. Like I said, #BestIdeaEver!
10. When The Ex Picked Their Current Favourites!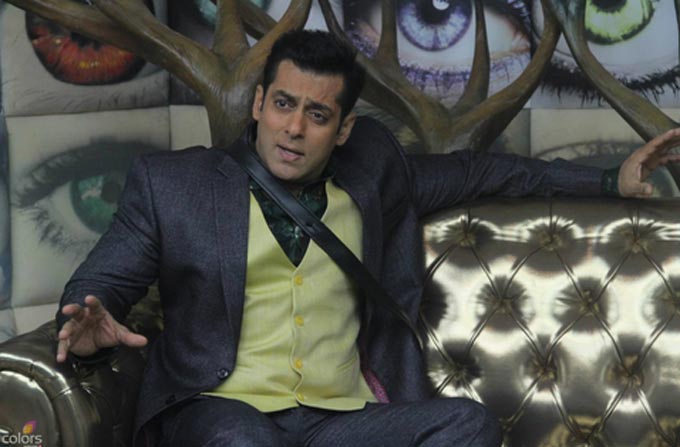 I'm not going to give you this one. Watch the hangout to know as you might be in for a few surprises!
Who was your favourite on our hangout? Tell us in comments below!