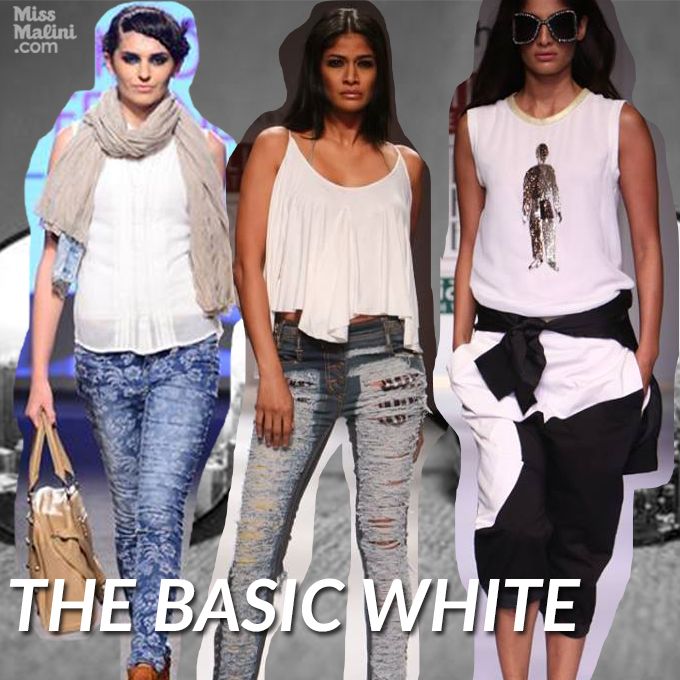 Don't care how you look today? The Fashion Team at MissMalini suggests you wear some comfortable bottoms and a plain, simple boring white tee. Looking for something more luxe? Go on, this post is just for you. The white tee, from the runways to the streets is the next big fashion hit. I probably don't need to tell you that a white t-shirt is a closet essential. However, the fact is – it's one piece in your closet that has the most potential. Trust me, it doesn't get cooler than a basic tee. You'll be surprised how effortlessly versatile and cool it could be. It simply looks brilliant and stylish whether paired with jeans or trousers, heels or flat pumps, sporty, casual or edgy.
Scroll through to learn how to rock this effortlessly cool & chic trend like a pro!
1. Alia Bhatt
Paired with a tucked-out, body hugging white tee, navy shorts suddenly feel far more sexy. Style your look with sporty wedge heels and sunglasses that are vintage chic for an uber cool look! Well done, Alia Bhatt!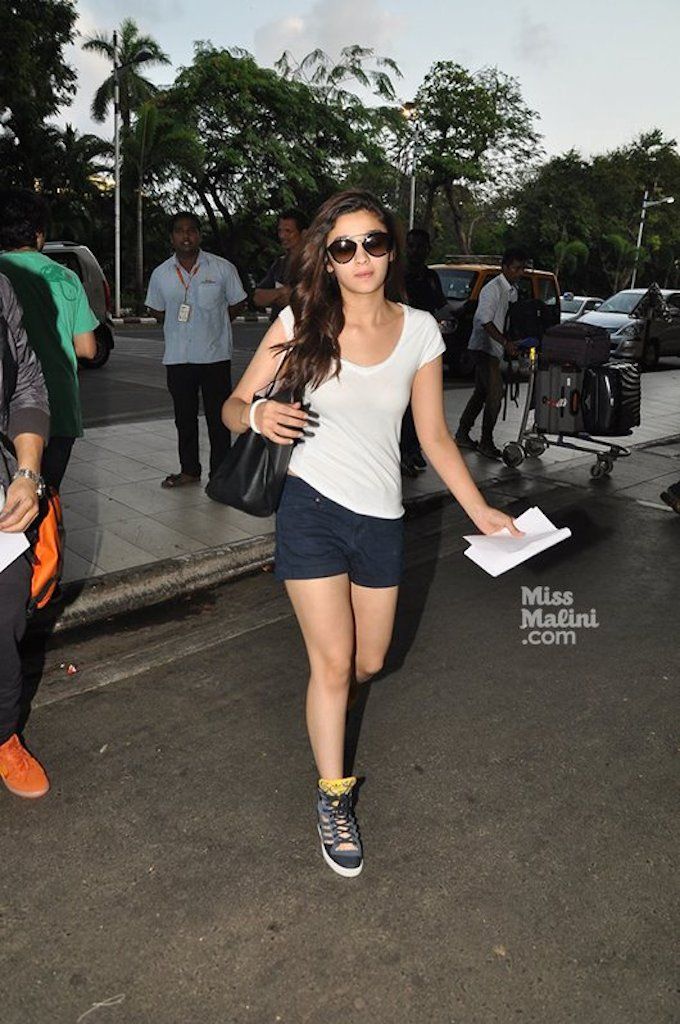 2. Kylie and Kendall Jenner
Next time you wear baggy pants, team it with a plain white tee. See how Kylie Jenner styled hers. Alternatively, like her sister Kendall Jenner, layer it up. Dial down the formality of a dainty jacket and trade it for a simple cardigan thrown on your casual tee. Hat it off for a super chic fall style and loafers to finish the look.
3. Kim Kardashian
Kim Kardashian always does it right! Take inspiration and knot the hem of your tee for a cropped top look with a major retro vibe. Pair it with a high-waisted pencil skirt to soften up the silhouette.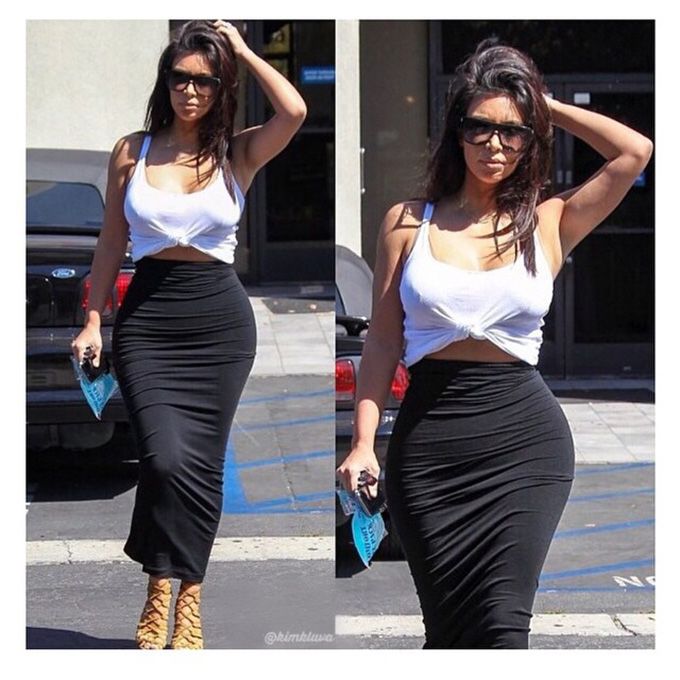 4. Deepika Padukone
Deepika Padukone is a style icon and I love this white-out look she put together for Vogue's Fashion Night Out. Make sure your tee is part of a completely monochromatic look and I suggest you opt for strappy shoes just like Deepika's, for a polished femme feel.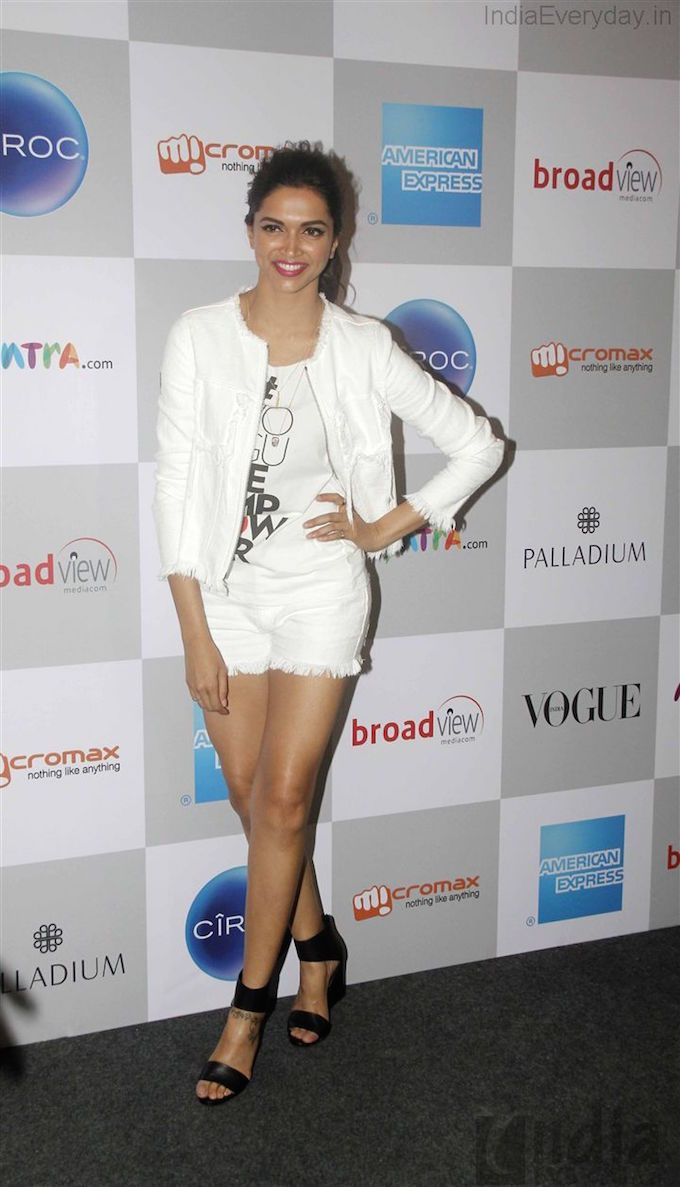 5. Cara Delevingne
For a sporty look that's just as cool outside the cardio room, try pairing your sweatpants under a T-shirt like Cara Delevingne. Layer your charms and bangles for a sporty-meets-sexy appeal.
Running out of ways to wear your favorite white tee now seems impossible! Right?