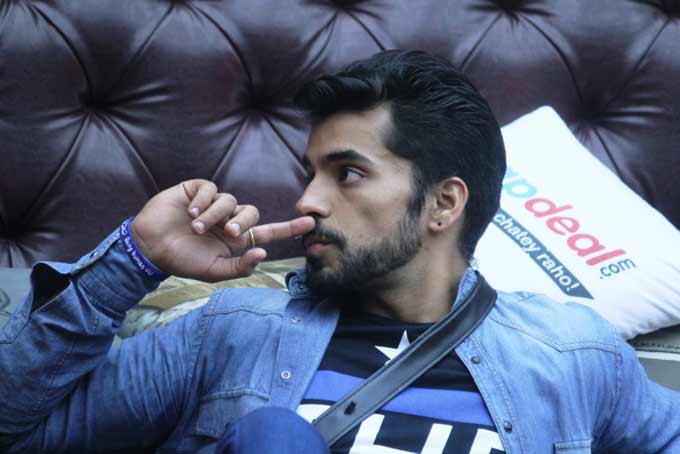 If they ever manage to find the center of the universe, Karishma Tanna will be really disappointed to know that it isn't her. Tonight's episode of Bigg Boss 8 showed a side of Karishma that, I am assuming, even Tanna haters didn't think existed. Honestly, I'm still in shock. She was selfish beyond all limits and also, might I add, stupid.
Here's a quick lowdown of the episode…
Nominations With A Twist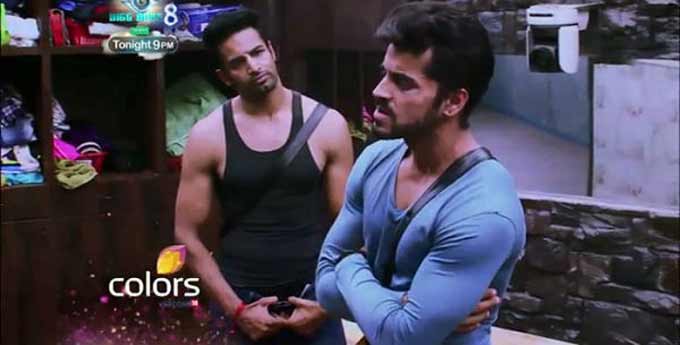 So Bigg Boss asked Upen Patel to list out 5 names for nominations and the other contestants could choose their nominations from these names only. True to character, Puneet Issar broke down (again!).
Karishma's True Colours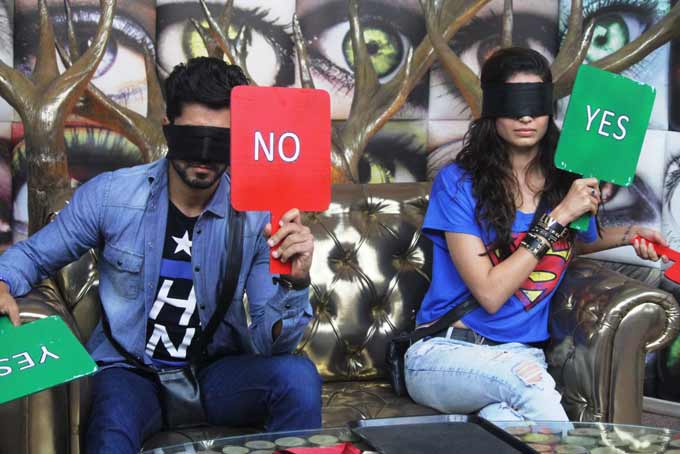 So, for a task Gautam Gulati and Karishma were called into the confession room. The task had them blindfolded with "yes" and "no" placards in their hands. Bigg Boss then gave them 10 situations and the first three that they'd agree on, would be granted to the contestants. Meanwhile, the rest of the inmates could watch all the action on their plasma screens.
When asked if Karishma's makeup (that was taken away in a previous task) should be returned, Karishma said "yes" and Gautam "no". Next up, they were asked if Sushant Divgikar should be relieved from the 'sevak' position that the last evicted Minissha Lamba had put him in. Considering he is the only sevak at the moment and has been struggling to do all the work by himself, Gautam said "yes" and shockingly, Karishma said "no"! The housemates were dumbfounded and Sushant very hurt because of how close he is to Tanna.
Karishma's Real Face Showed Without All The 'Makeup'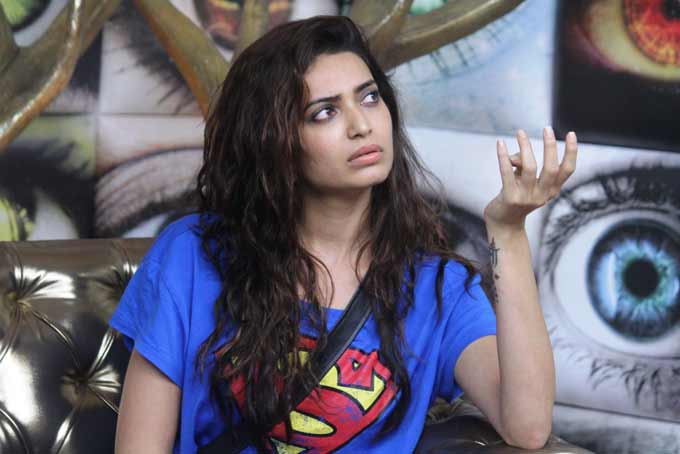 She sat there and fought with Gautam about not agreeing to get her makeup back. Not only did she not want to save Sushant, she also refused to save anyone from the current nominations. The only time she was ready to strike a deal of any kind was if Gautam agreed to help get back her makeup. She went on about how she absolutely NEEDS her own makeup and she can't get pimples on the show. Poor Karishma… if only she knew that beauty is only skin deep. Also, just what is up with that voice? Too loud for my liking, I say!
Annndd "National Television" Is Back!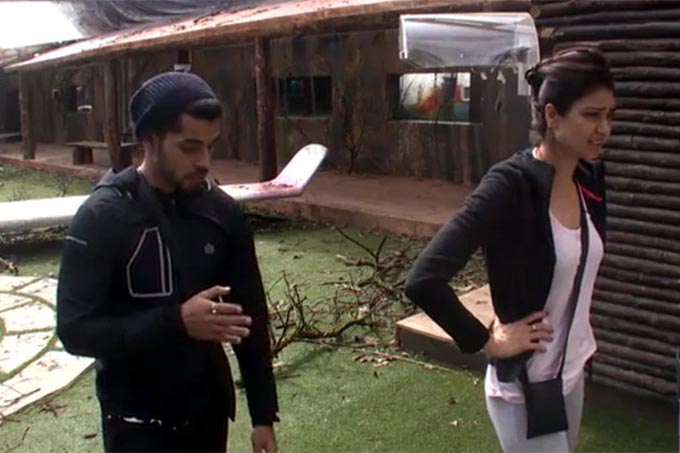 When she came out of the house, obviously all the contestants were super miffed with her. Honestly? It's not so much the fact that she didn't choose to save Sushant or anyone else that is bothersome, it is the fact that the single driving force in her life is seemingly her makeup. Also, remember during her first Gautam-Karishma episode, her favourite words were "National Television?" Well, for those of you who were missing that phrase, it's back!
Upen tried to reason with her asking how she can compare her makeup with the opportunity to save the only person who has to do all the work. To that, our Mother Teressa replied "I would rather look good on national TV!"
Yeah. There's absolutely no apt comeback for stupid.
Worst Excuse In The World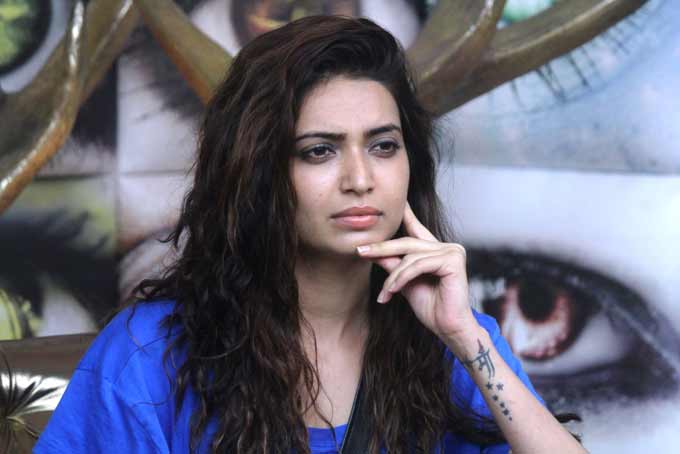 Just when she had lost all her senses and given up logic, Tanna had an excuse. She said the only reason she did not save Sushant is because Minissha gave him the 'big bomb' and she did not want to hurt Minissha by overruling her decision. Really, Karishma? The same Minissha whom you called 'manipulative' and whom you had a ….. Never mind. Uh, I'm just too annoyed to make a comment about that now.
Gautam Won This Round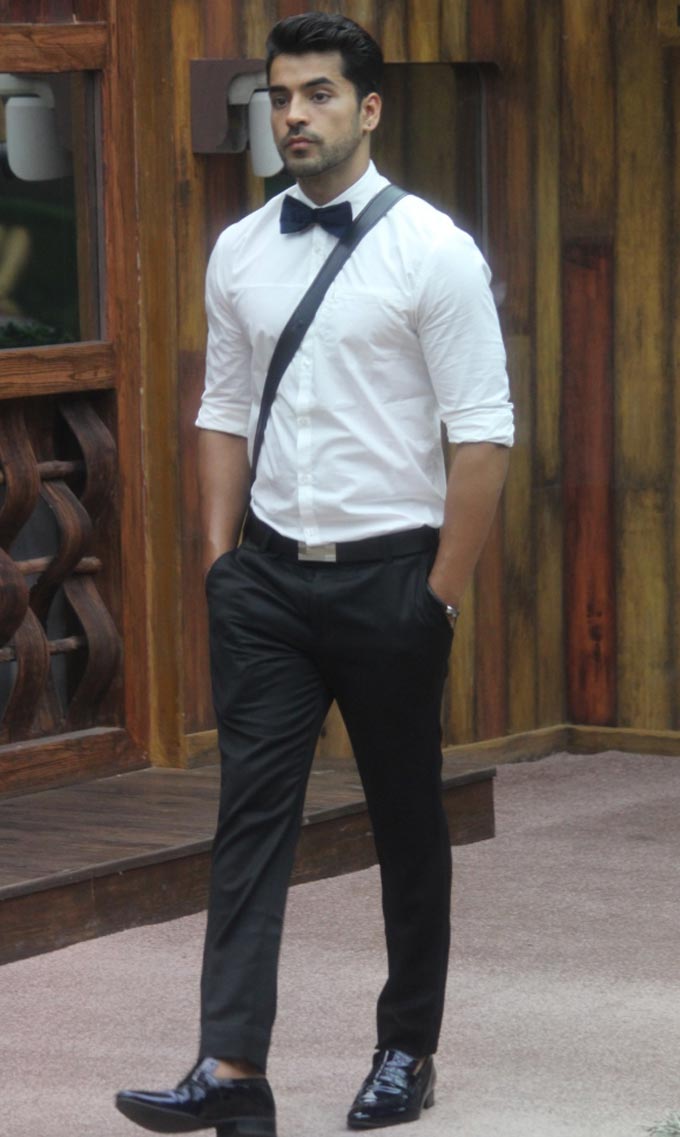 Gautam surprisingly was calm as a cucumber through all of this and clearly had the last laugh. This round goes to Gautam!
What We Can't Wait For!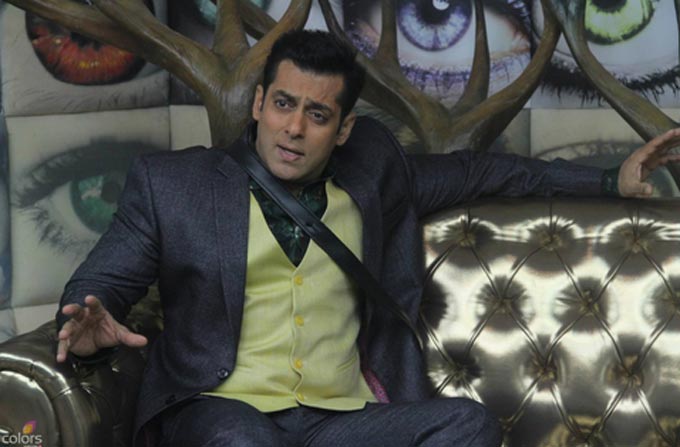 Can you imagine the amount of case-taking by Salman Khan that's going to happen to Karishma on this week's Weekend Ka War?
I am too kicked!