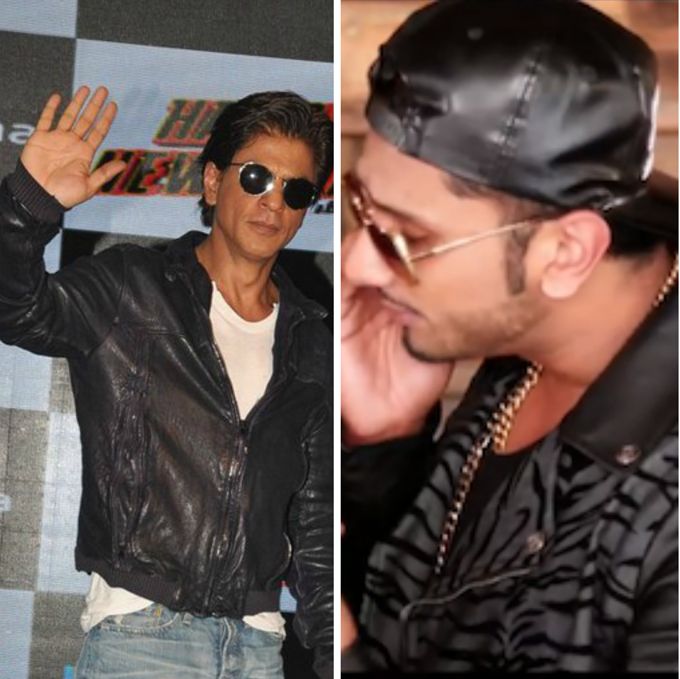 Everyone was rather surprised to notice the absence of a Yo Yo Honey Singh song in Shah Rukh Khan's Happy New Year. After all, every big Bollywood flick boasts of a Honey Singh track these days. And the trend was started by none other than SRK with Lungi Dance in Chennai Express. But apparently, the music director duo, Vishal-Shekhar had objected to adding that track to their album. Perhaps that's why the Happy New Year team decided not to incorporate any Honey Singh number to avoid similar hassle this time.
Probably to make up for this, King Khan took the popular rapper-singer with him for his world tour, SLAM. Despite being quite ill, Honey tagged along with the superstar as they both are very fond of each other. Naturally, it came as a shock to everyone when the rumours of SRK slapping Honey started doing the rounds. According to reports, the two had a fight, which got physical. Apparently, Khan rushed to Honey's room when he refused to accompany the Happy New Year team and chose to stay in the hotel room. That's when they had a heated argument. Yo Yo left the tour and headed back to Mumbai soon after that, which raised many more eyebrows.
But according to Honey's entourage, he is seriously ill and that's why hasn't been attending his own reality show, India's Raw Star. But it seems there's no truth to that.
In a recent interview to a leading daily, Singh's wife, Shalini Singh spoke up. Talking about the controversy, she said:
"Why would he slap him? These are all imaginary stories. Honey really respects Shah Rukh bhai, and bhai also treats Honey like a younger brother. In fact, Shah Rukh bhai helped and supported us a lot. Doctors had advised Honey not to travel out of the country for the Slam tour but he had given his word to Shah Rukh Khan, so he went with him. However, on seeing his condition, bhai kept telling him to take it easy and not to perform if he wasn't being able to. Bhai asked Honey to take care of his health. He was very understanding. On the tour, Honey was on heavy medication for his BP, and he slipped and fell during the rehearsals and injured his back and head. He was thus forced to come back home. So, Shah Rukh bhai hitting him is just a big rumour, we have no clue why and where it came from. He even got some calls asking him this and he made it clear that nothing like that happened. But even after the clarification those stories appeared, which is strange!"
This is definitely everyone's cue to put the rumours about the SRK-Honey tussle to rest. Also, it's quite commendable how Shalini came forward and spoke up for her hubby! Lastly, here's wishing a speeding recovery to our favourite Honey Singh.