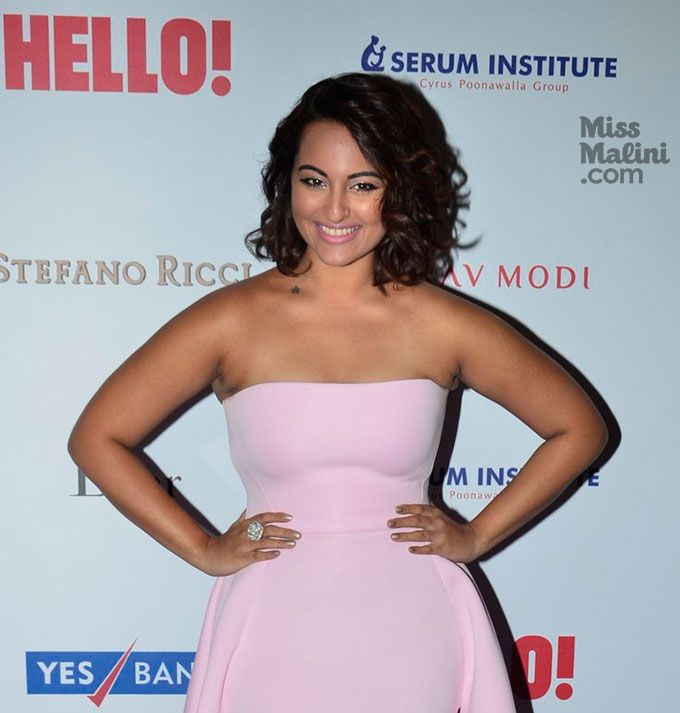 Everyone knows that Kamaal R Khan's tweets can often be misogynistic, homophobic and downright offensive, and he's been involved in many a Twitter fight in the past. A handful of celebrities – like Asin and Sunny Leone – have reacted to the tweets he's posted, but for the most part, they've chosen to remain mum. Sonakshi Sinha, however, is having none of it, and didn't hesitate to lash out at him.
Here's what happened: KRK took to Twitter this morning to state that he's disappointed no other Bollywood star has a butt like Kim Kardashian's. Then, he decided to do an informal "survey" of sorts (as he calls it), asking people to RT his tweets if they believed in the sentiment: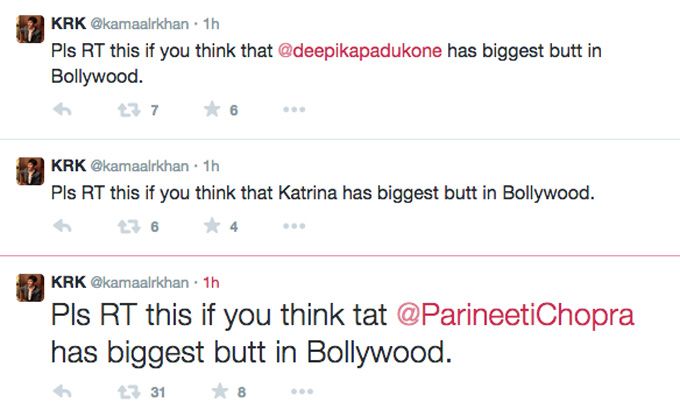 Just a few minutes after that, Sonakshi sent out a similar tweet of her own, asking people to RT if they thought he was a "woman disrespecting waste of space." She gave him the royal smackdown, guys, and it's a glorious, glorious thing to watch. Just have a look:

#Owned.
Of course, KRK couldn't let it be, and had to post something in response. This is what he said: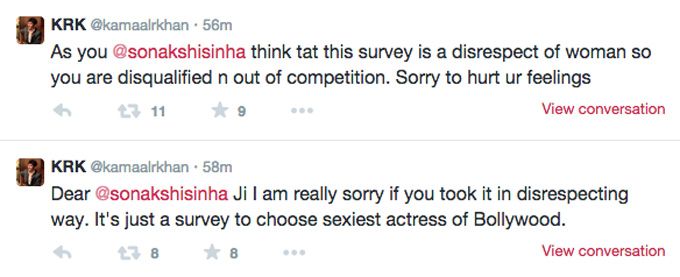 Yeah, no. No one's buying it.
What did you think of Sonakshi's response? Don't we just love that our Bollywood ladies, whether it be Parineeti Chopra or Deepika Padukone, are standing up and making their voices heard now?!