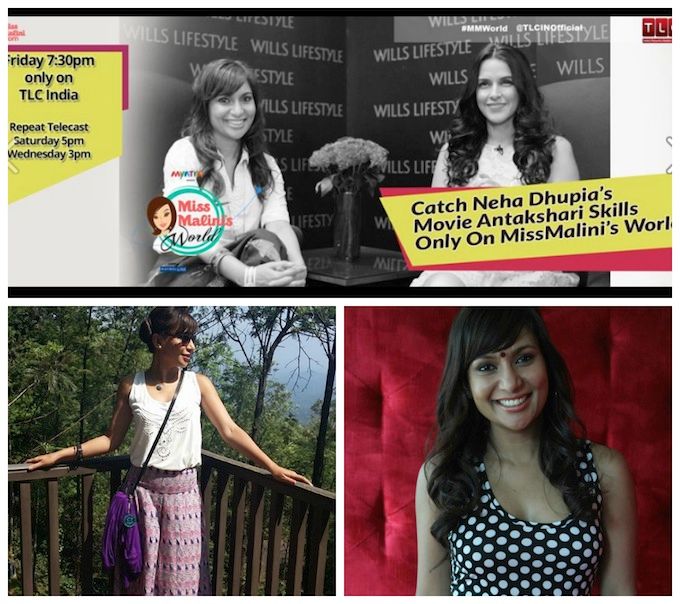 If you didn't catch the last episode of MissMalini's World on TLC, we've got you covered! This week, we're taking you from the Wills India Fashion Week to the Tamara Coorg Resort, and we even played a little game with Neha Dhupia! Watch all this and more, right here! #MMWorld
In This Episode:
MissMalini and our very own Pocket Stylist (Anushka Mulchandani) have a very bright and colorful Maybelline Google Hangout. We talk all about Maybelline's new Bright Sparks range of shades and the best way to rock nail colors for this season with psychic & color therapist, Monisha Singh, as well as Maybelline's Bright Spark Beauty Bloggers. Head Stylist, Marv D'Souza styles Gigi, our artist extraordinaire, on the latest, super interesting segment of Bandra Road! Supermodels, Surelee Joseph & Rachel Bayros, take Bandra Road street shopping in Brooklyn, New York! And our Team MissMalini boys: Nowshad, Mike, and Marv each get themselves a
B
Blunt hair makeover. You've got to see how that turned out! Plus, Christmas came early this year for the Fashion Team at #TeamMM,we've got the entire lowdown on Wills India Fashion Week! MissMalini even got to chat with Sunil Sethi, President of the FDCI (Fashion Design Council Of India). Also, CEO, Nowshad Rizwanullah, challenges Neha Dhupia to a game of what?! Find out all about the Myntra Fashion Incubator, Nowshad's birthday at the Tamara Coorg Resort (we've got a very interesting segment of CHOMP with Tanmay Bahulekar in Coorg), and a very special performance by The Other People! All this and more, right here, on MissMalini's World!
We hope you enjoyed the episode. Feel free to share!
Watch MissMalini's World on TLC India, Friday night at 7:30pm, with repeats on Saturday 5:00pm and Wednesday 3:00pm!