Our Hollywood celebrities always make sure they give us enough to talk about every week. Here is a round-up of the top 5 pieces of news and gossip which are still resonating in our heads.
1. When Lorde called Kim Kardashian "Mom" on Twitter
When Kim Kardashian ''broke the internet'' with her nude photoshoot with Paper Magazine (if you haven't heard about it yet, keep reading), everyone had something to say about her, including Lorde. The Royals singer responded to the images by calling Kim K "Mom" on Twitter. W*F? Lol. That's not all, she turned around and did some damage control with this gem…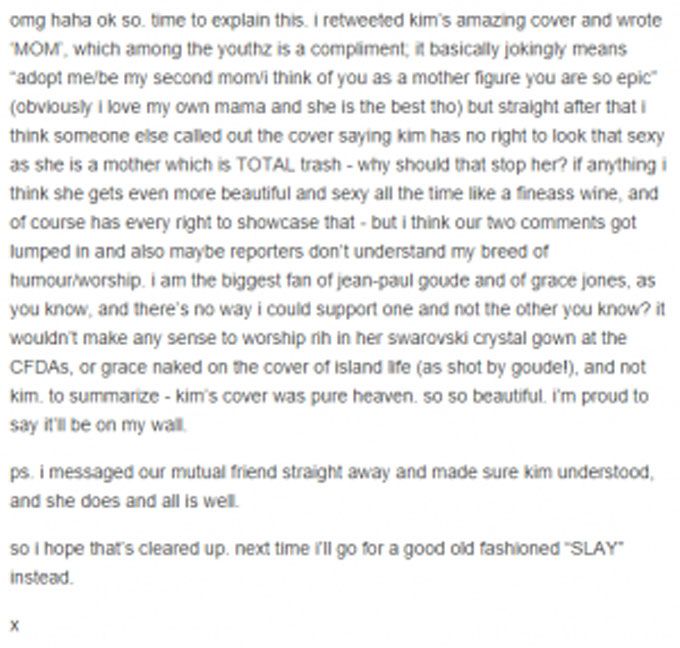 2. When Taylor Swift Proved Her Power
After Taylor Swift's album "1989" made an instant smash entry on the music charts, suddenly everyone realized that it isn't just her music that's powerful, but the girl herself has an unbeatable fan following. Well, we definitely love Taylor Swift and her top notch style. So chic, right?
3. When All Eyes Were On Miley Cyrus and Patrick Schwarzenegger
After Miley Cyrus's break-up with fiancé Liam Hemsworth, we heard a lot of gossip about her hook-ups, raining from fellow stars to even a homeless guy (What!?). However, after much speculation there were rumours of her dating Arnold Schwarzenegger's model son Patrick Schwarzenegger, which have now been confirmed. We wish them all the luck for this attempt at "wrecking" love!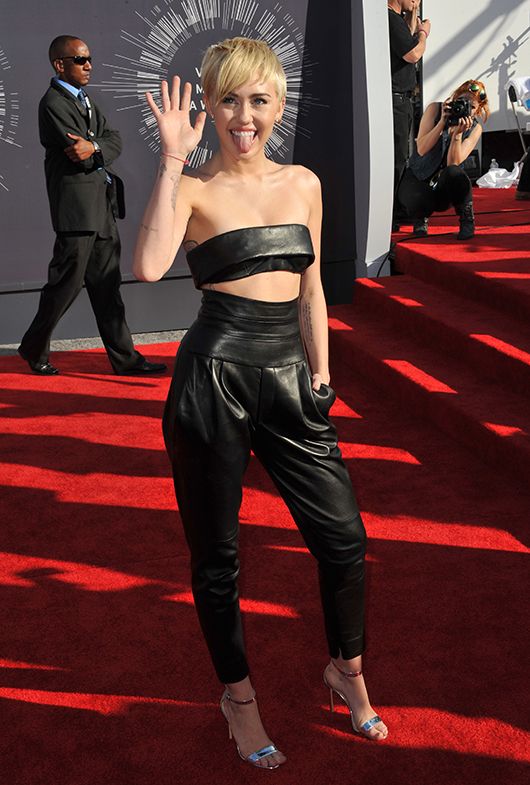 4. When Selena Gomez Spoke About Justin Bieber's Reaction to Her New Song
No one in this world is oblivious to the on and off relationship between Selena Gomez and Justin Bieber. And anyone who would listen to Gomez's new song The Heart Wants What It Wants would probably guess the subject of it- it's the Biebs! (Awww… Puppy face)
She spoke to Ryan Seacrest LIVE about Justin's reaction to her new song, see it here…
5. When Kim Kardashian's Butt Covered Paper Magazine
This is possibly the biggest one yet, Kim Kardashian transformed into the mother of all booties. Here's what happened – the internet in some way broke when Paper Magazine revealed it's new cover. After the hard to digest shots of Kim K's bare ass, came the full frontal nude shots. As expected, there were all kinds of opinions flooding the internet but obviously the diva is too bootylicious to care! She didn't charge the magazine either, she was just happy about working with photographer Jean-Paul Goude and husband, Kanye West gave his nod of approval too!
I wonder what's going to make us go, Whaaatt!? this week! Watch this space for a re-cap 🙂