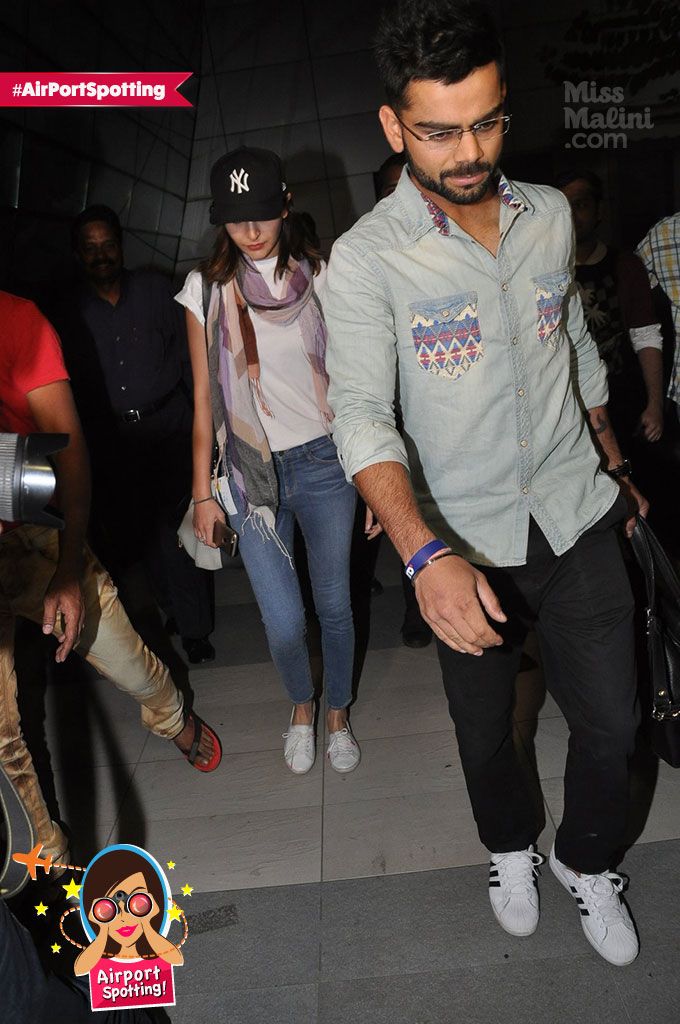 Aww! We <3 Anushka Sharma and Virat Kohli! Whether they're actually together or not (this and this kinda proves that they are, no?) they look so cute together, just imagine all the cute babies they could have! They were on their way back from Delhi when they were snapped at the airport and since we love looking at what celebrities are wearing at the airport, it felt like we hit the double jackpot with these pictures.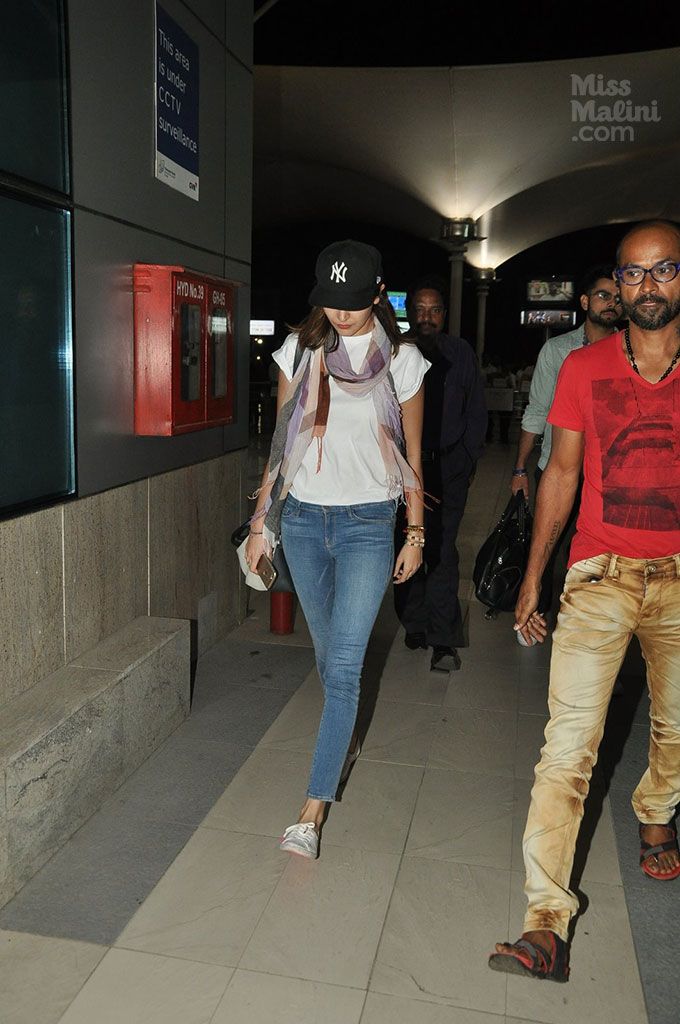 Anushka walked out first in a pair of cropped jeans, sneakers, a basic white tee with her sleeves rolled up, a snapback hat and a scarf tied around her neck. What I love about the look is the fact that anyone and everyone can do it. The beads on her hand and the NY snapback adds some sporty cool to her look.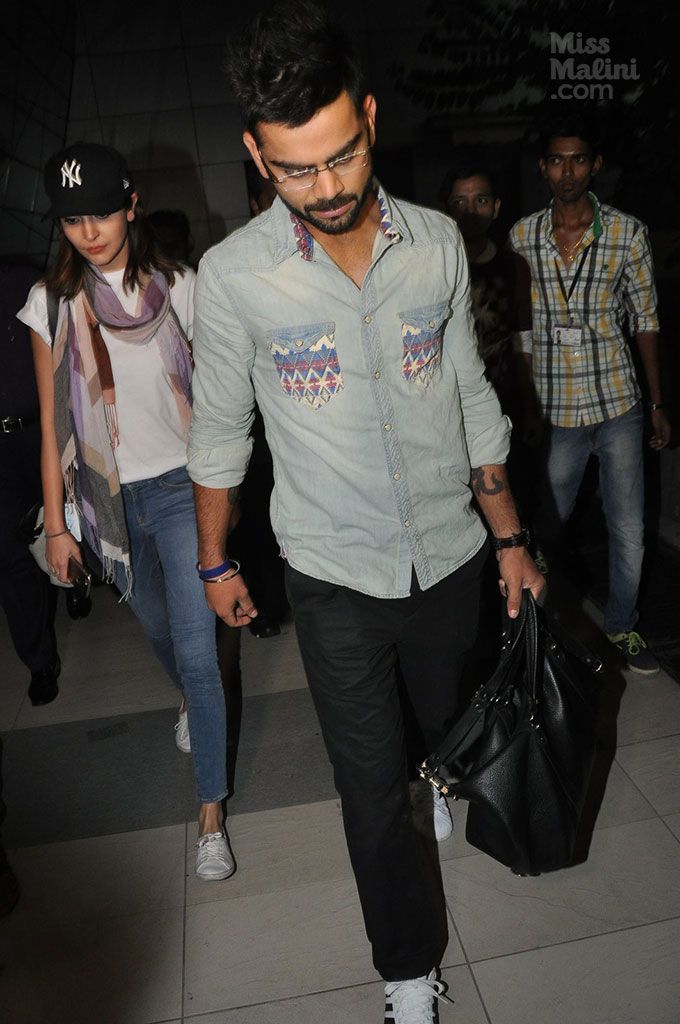 Next up was Virat in a pair of black trousers, white Adidas shoes and a denim shirt with tribal prints on the pockets. The tribal detailing makes the shirt so much cooler and look, with all the colours they have on, they kind of match!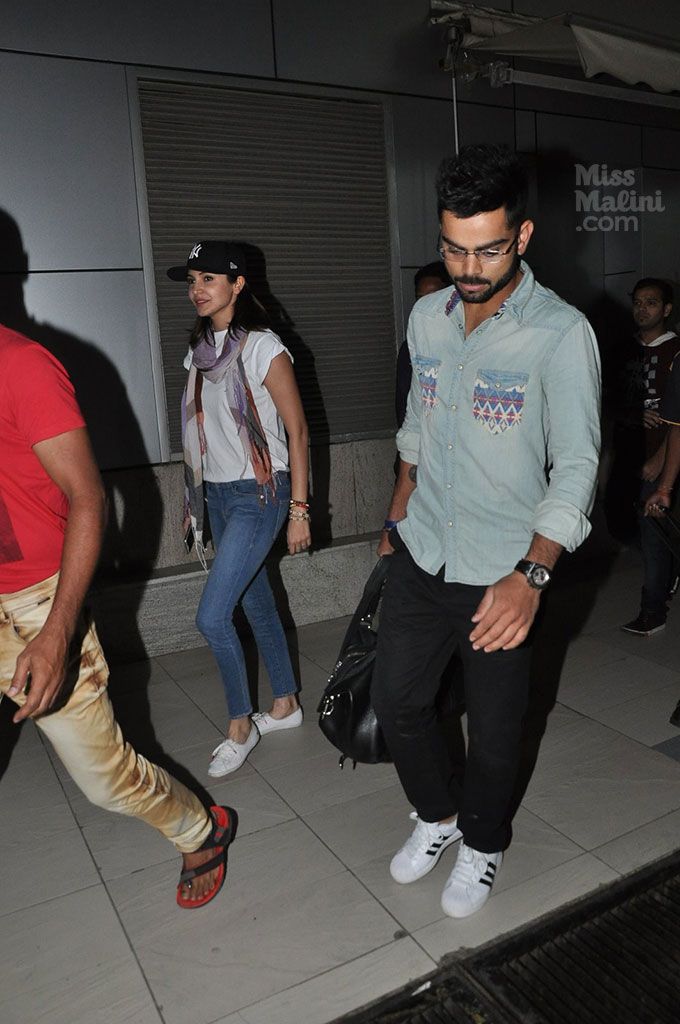 They've managed to really nail airport dressing and everything they have on is super simple to recreate, which makes it even more amazing. They left together too…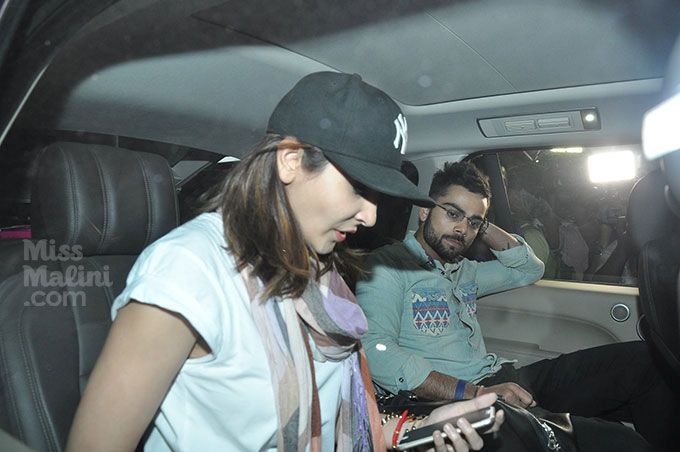 Next time you want to announce the fact that you're going public with your relationship (if you're a fashionista at least) – colour coordinate your clothes! Haha!