The news of Kim Kadashian coming to Bigg Boss 8 for an episode shook everyone! The undeniable queen of reality TV was all set to add a much needed TRP boost to the biggest reality show in India. She was to interact with the contestants too. That's all everyone has been talking about for a few weeks now. Hell, even Sunny Leone had advice for her before her Bigg Boss entry.
The episode in question was to feature this Saturday but all the excitement has been crushed as the babe won't be able to make her much anticipated India trip. She'd even taken to Twitter to announce the reason for her trip – promotion of her new fragrance.

Even though the exact reason of the cancellation hasn't been revealed yet, apparently there was a huge visa problem and since she had to get to Dubai too for her next stop, she didn't have the time or energy to sort it out. Kim had a packed schedule for her India tour and her Bigg Boss appearance was hugely anticipated.
While, people were still hoping that it is just a rumour, Kim tweeted a statement: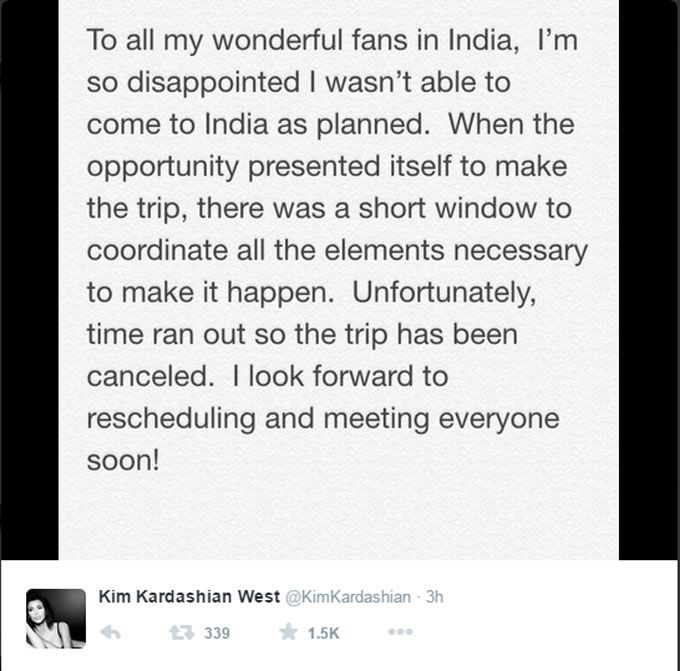 We are looking forward to the rescheduling too, Kim!