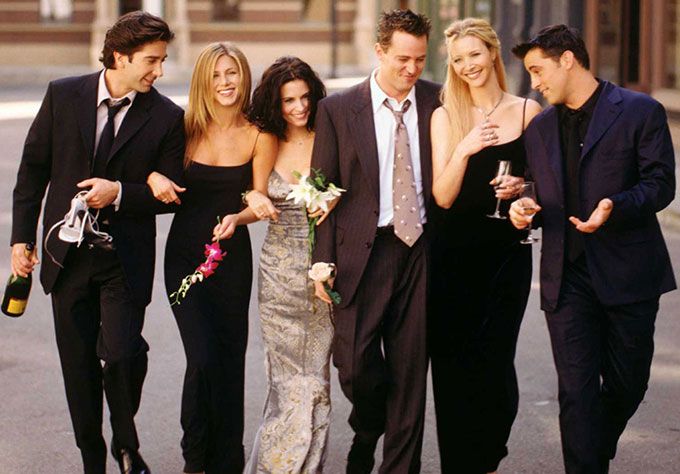 I know the characters from this legendary TV show already have birthdays and that they've already been assigned zodiac signs, but I thought it'd be more fun if I forget about that technicality and sort them into sun signs they 'fit' the most – you know what I mean? I hope you do, because I'm praying this social experiment takes off and people pay me millions for being such a master in 'zodiac profiling'. Clearly, my priorities are bang on. Anyway check this out, and let me know what you think:
1) Aries – Monica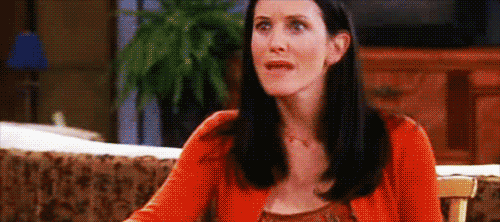 It's supposed to be Chandler whose birthday falls in April but I really think it's Monica who should be the Aries here! Control freak, stubborn, impulsive and most importantly, the leader! We all know that Mon is the de-facto leader of the group whenever they have to do something which requires one (yes Ross fights with her for that, but he's her brother and that's what brothers do!). The 'mother-hen of the group' is clearly the ram here; her lovely husband is better suited elsewhere.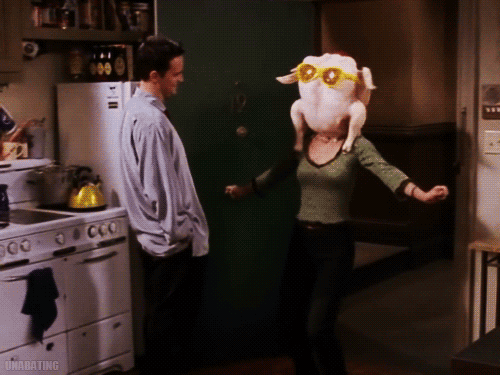 2) Taurus – Rachel
Hey Rachel Green! Your birthday falls on May 5th and that makes you a Taurus and let me say, I do agree with the makers on this one. Well there are two types of Taurus girls, one is you and one is me. We might be poles apart on many things (like fashion for instance, you work in Ralph Lauren, I turn up to work in pyjama tops) but there are a few things where we find ourselves to be weirdly similar (funny, stubborn, lazy, sloppy and happy with being someone's lobster). I love you Rachel Green, you were one of the most relatable girls in the show, except that your dad bought you a pony while I broke my Barbie dolls' heads for fun.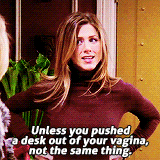 3) Gemini – Kathy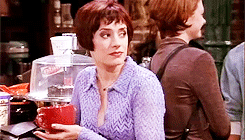 Fast talking, sharp, gorgeous and someone who can't make up their minds…I nominate Kathy as the perfect Gemini. Now before Geminis unite and hatch a plan to kill me, hear me out! I know Kathy came between Joey and Chandler (because of which Chandler had to sit in a box), but you HAVE to be interesting, funny and hot to appeal to both these men and Kathy fits the bill perfectly. She's also has trouble making up her mind as seen in her relationships. Perfect Gemini.
4) Cancer – Emily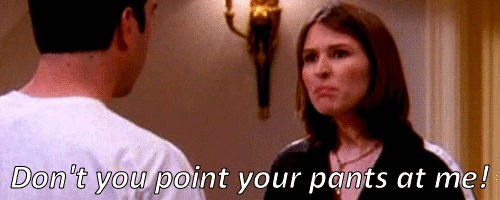 Emotional, moody and extremely sensitive, people born under this zodiac signs are the people whose heart you should never, ever break. If you do, you have to pay for it and that's what Ross's second wife Emily does. Many people dislike her because she came between Ross and Rachel, but come on guys, Emily had to endure her husband say someone else's name at the alter! Even after that she forgives him, because love! Most Cancers I know are people who mean well but can be extremely sulky after being hurt. Emily is that.
5) Leo – Richard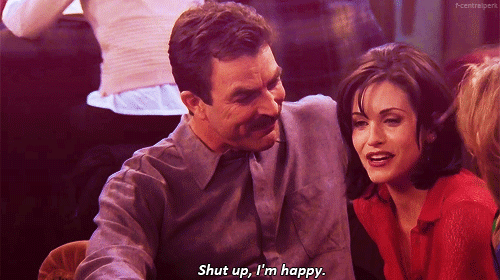 The lion who struts around like a boss! Leo's are dynamic, egoistic and extremely passionate when it comes to someone they love. Who else but Dr. Richard Burke can be the perfect Leo man? He's everything a girl would want in her partner and more, sadly he can't be Monica's because their priorities weren't in sync due to the age factor. But had he been younger…F.R.I.E.N.D.S would have been a different story!
6) Virgo – Mike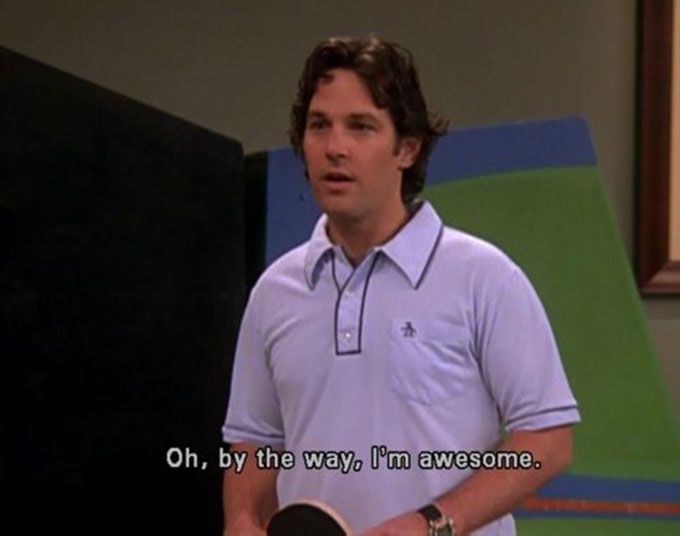 Sweet, open-minded and extremely funny, the king of Phoebe's heart is deservedly the best husband on the show (after Chandler) because he's perfect! On that note: God, if you can't find me a Chandler, a Mike Hannigan will do perfectly as well!
7) Libra – Ross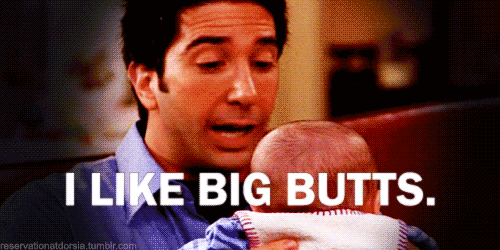 He's the balanced perfectionist who will correct your grammar in the middle of a fight, will back every argument with logic, will fall in love easily and pathetically AND will entertain you time and again with his neurotic side (PIVOT and Unagi anyone?). Of course you know I'm talking about Ross Geller! He's funny, intelligent and so romantic that he made the whole 'nerd falling for the hot girl' prototype so refreshingly adorable. #LobstersForever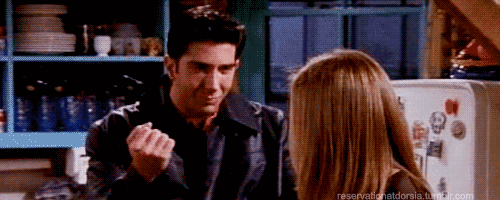 8) Scorpio – Joey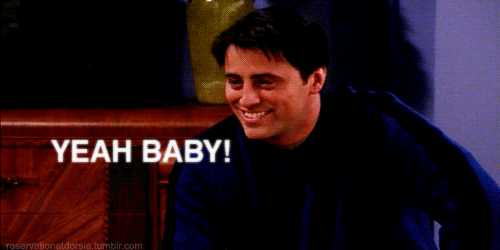 Scorpios are sexy, competitive, mysterious and so appealing to the opposite sex, they just can't help it. We all know it's Joey who's as Scorpio as it gets. He's sexy (we all know that), he's charming (every girl in New York knows that), he's competitive (remember when he and Ross wanted to date the same girl in their neighbourhood?) and mysterious because no one knows how 'How you doin'?' works so well! All. The. Time.

9) Sagittarius – Janice
The fiery Sagittarius are the craziest lot! And no plays entertaining, fiery, dominating and quirky like Janice! I know you won't believe me but I really love Janice and think that she is one of the finest characters written apart from the main six. Janice fits the bill of the adventurous, crazy, yet lovable, Sagittarius to the hilt!
10) Capricorn – Chandler Bing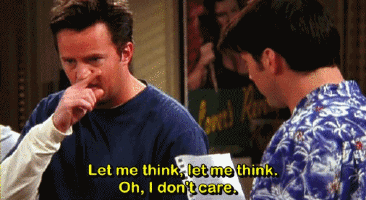 Sarcastic? Check! Hard working? Check! Loyal? Check! Does Chandler Bing have all traits of a Capricorn man? Check, check, check!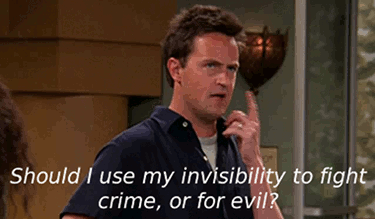 I love this man. He's my soulmate.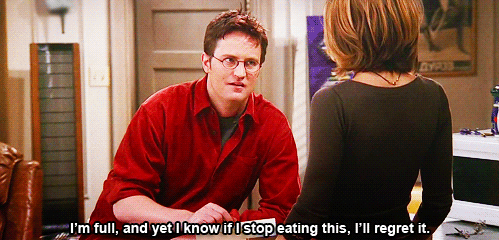 11) Aquarius – Phoebe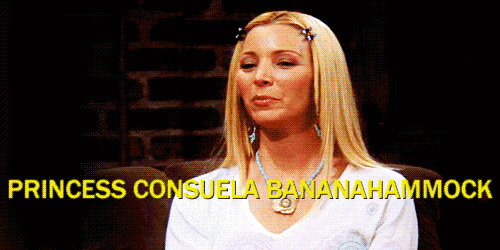 P as in Phoebe, H as in Hoebe, O as in Oebe, E as in Ebe, B as in Bebe, and E as in… Ello there mate! If she isn't the happy, eccentric and lovable Aquarius, who is? Phoebe Buffay is the perfect combination of a tough girl who's grown up on the streets and the naive sweetheart who didn't know that Santa was fake till Joey told her about it. Phoebe is the best. Her songs are the bestest.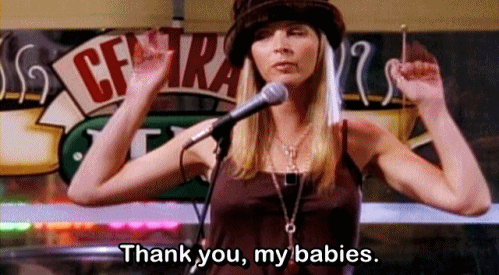 12) Pieces – Gunther
The romantic, peaceful, intense and overall amazing Pieces man is shown perfectly through Gunther! I love him and so should you if you want a deep and sensitive man in your life. Not some loser man-child who can't tie his shoe-laces properly. #YouGoGunther!
What do you think?