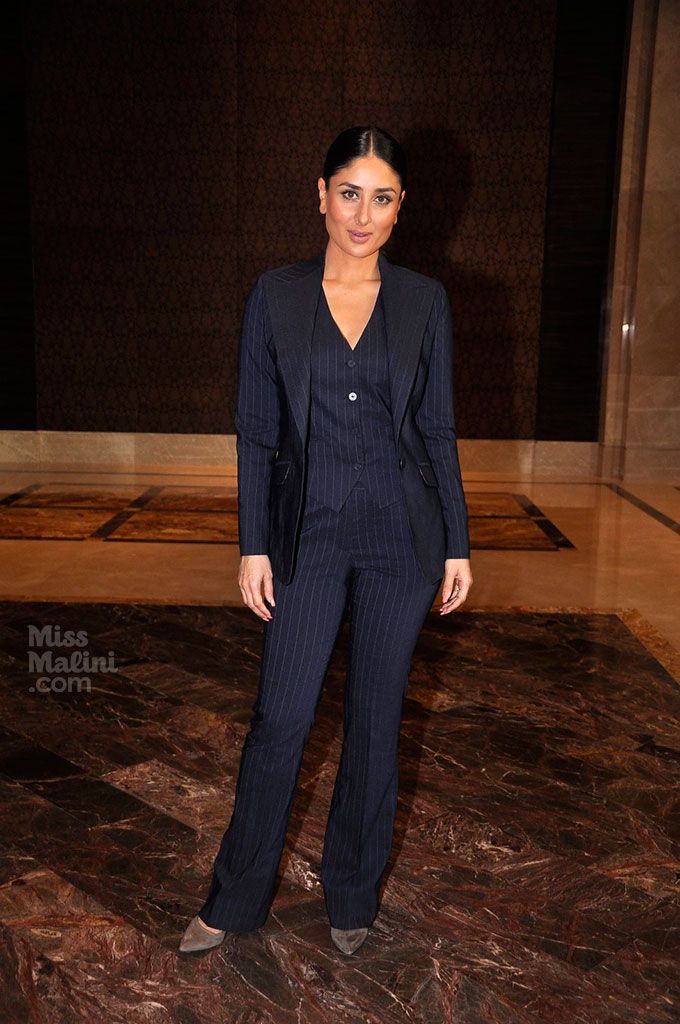 There's something about that androgynous pant suit look that we're absolutely gaga over. We recently reported Kareena Kapoor Khan's tailored Ashish N Soni number that oozed sex appeal, maybe because we're huge fans of power dressing. Spotting that look spiraled into a post on gorgeous Bollywood celebs who aren't afraid to wear the pants. If you know what I mean? *wink wink* And now we just have to get this very cool, masculine look for ourselves. Lucky for us, Flipkart's got everything we need.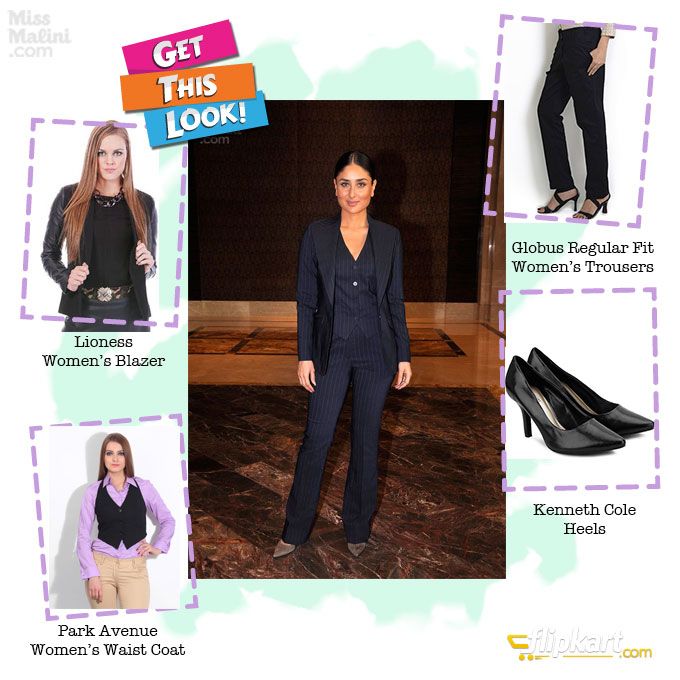 Tailoring is the key word here, as it is with all suits. Don't be afraid to get a little alteration done, if you feel the need. And if you want to don a pant suit the Kareena way, wear it without a shirt and with a simple vest or tank in place. Add on a formal blazer, tailored trousers, and pointed heels. Keep your makeup and jewelry to a minimum because too much may just take away from the charm of the look.
Get The Look Here: Kenneth Cole Heels, Park Avenue Waist Coat, Lioness Blazer, Globus Trousers
Don't know about you, but we're definitely getting a lot of Brad-Angelina nostalgia after seeing Bebo and her Nawab in a suit. We hope they wear it together. Maybe you can convince your man to rock a suit, very GQ, and put your best power couple foot forward. If you're feeling a little more experimental, like some of the other celebs in pant suits, here's how you can get colorful with Flipkart!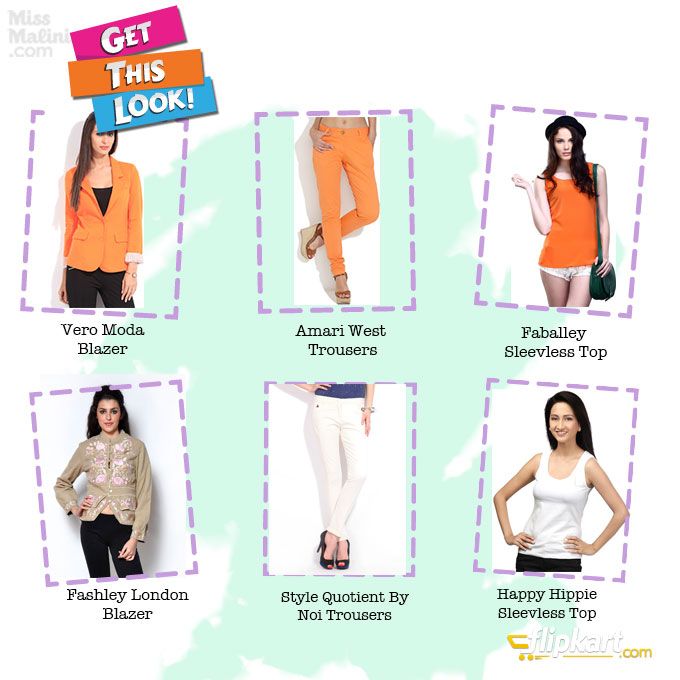 Don't be afraid to wear multi-hued pant suits. If you're going with a pop of color, you can wear it from top to toe or you can also choose to make your blazer the statement piece.
Get The Look Here: Fashley London Blazer, Style Quotient By Noi Trousers, Happy Hippie Top, Amari West Trousers, Vero Moda Blazer, Faballey Top
Do you want to wear this look as much as we do?