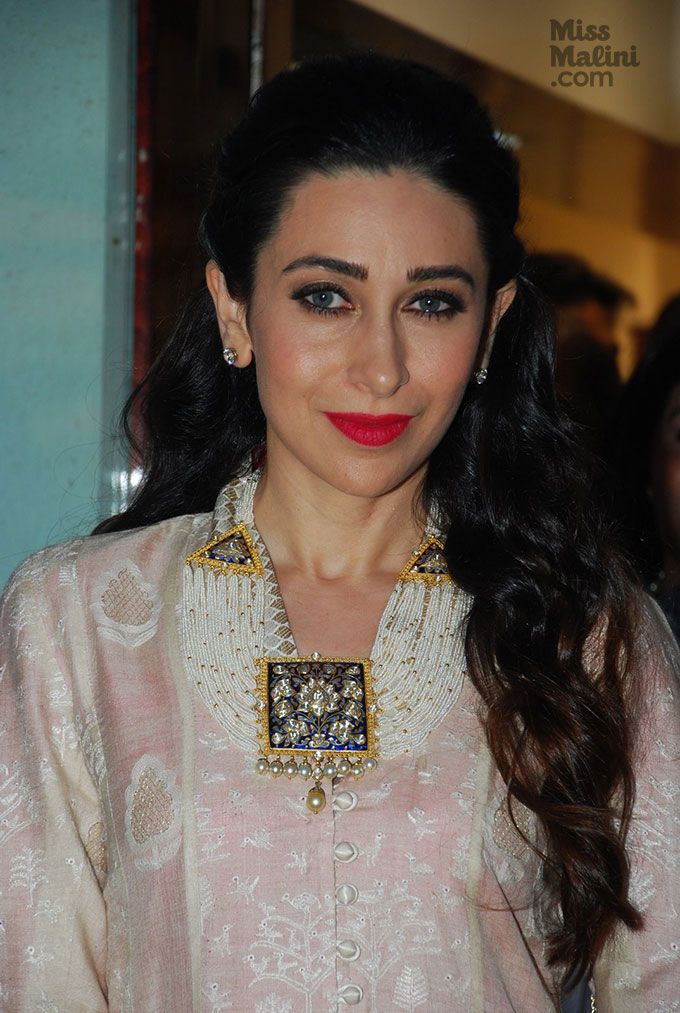 It was beautiful jewellery on one side and one of Bollywood's most beautiful personalities on the other. When they came together, it was everything from elegant and stylish to extraordinary and timeless. Karisma Kapoor unveiled Sunita Shekhawat's signature line of jewellery at Notandas Jewellers this week with some of India's top models, Carol Gracias, Deepti Gujral, Candice Pinto and Natasha Suri.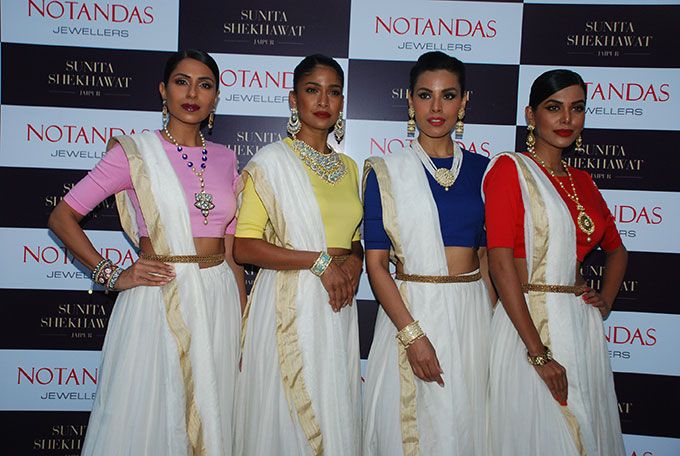 The collection named 'Sunita Shekhawat by Notandas Jewellers' features the designer's delicately crafted meenakari jewellery. Traditional and exclusive, the collection is one that can be passed down for generations and never go out of style. Shekhawat says,
As the women of today stand at the crossroads of tradition and modernity, our line signifies the perfect harmony between these two worlds. We are rooted in tradition and take forward this centuries-old craft to a modern high. With our collection, we bring to Mumbai the colours that Rajasthan exhibits in its culture and life.
I had the chance to speak to Karisma at the launch and here's what she told me:
Team MissMalini (Team MM): You've seen the collection, which piece is your favourite?
Karisma Kapoor (KK): I really love the piece I'm wearing, even though it has that old world charm, you can still wear it over a pair of jeans or with a black top.  What's special about the collection is that it's traditional but still modern. You can wear it out for lunch or brunch and it would work.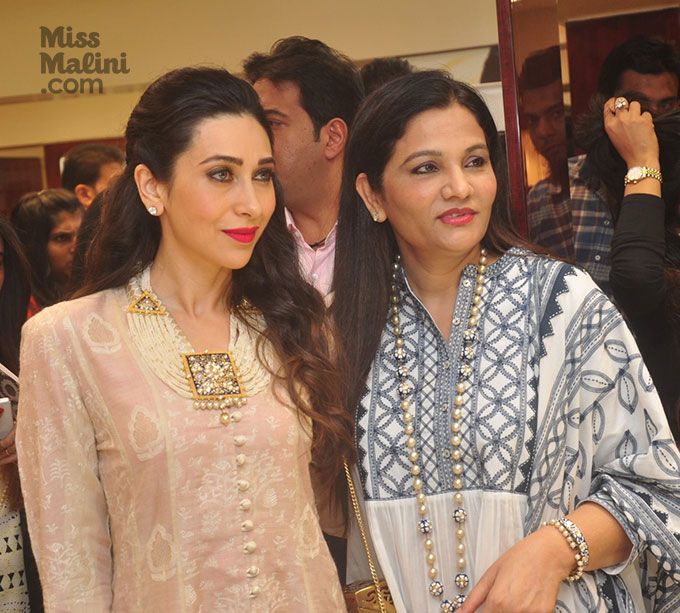 Team MM: What's that one piece of jewellery you can't leave the house without?
KK: Haha, my solitaires! I don't go anywhere without them.
Team MM: We don't always borrow clothes from our mothers, but jewellery is another thing. Do you agree?
KK: When I was a kid, I would always admire my mother's wedding jewellery and she passed it on to me, so I think I've been very lucky. I constantly borrow from her jewellery closet and I don't think that will ever end.
She's just like us! Who doesn't borrow their mum's jewels!? Hell, I even go to my grandmum's closet sometimes!
Exclusively available at Notandas Jewellers, the collection is housed at their flagship store on Waterfield Road.
Address:
Notandas Jewellers, 6, Mangal Darshan, Waterfield rd, Bandra (w), Mumbai 400050. Tel:26428616