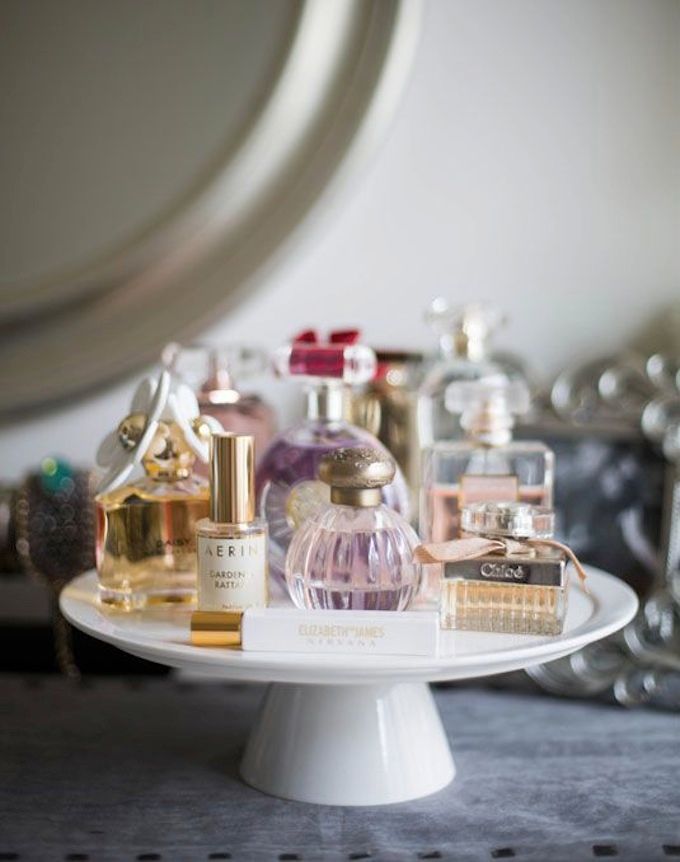 Pinterest is literally my best friend. Sometimes I can sip on coffee and surf Pinterest for hours. I jump a little for joy, on the inside, every time I see a neat beauty trick or life hack. As a beauty blogger, I have hoarded a lot of makeup and of course, it's never enough. So, for all my fellow beauty lovers, here are a few really neat makeup organization hacks that you actually don't need too much time to follow. Your vanity will be looking as new as ever and finding your makeup will have never been this easy!
1) Brushes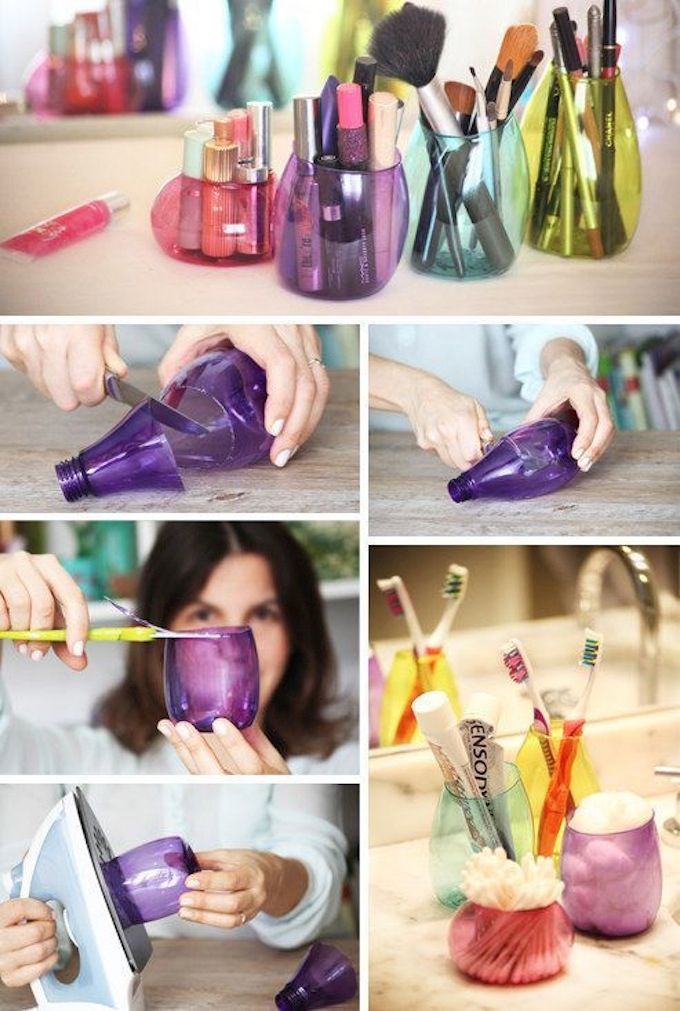 Of Course you can evenly cut out the bottom half of plastic bottles, or you can use empty jars and glasses lying around the house to store these babies. Any makeup artist will tell you that your brushes can be really important. So, you don't want them all falling on top of each other. To ensure they stand straight, fill the container with beads or tiny pebbles.
2) Compartmentalized Containers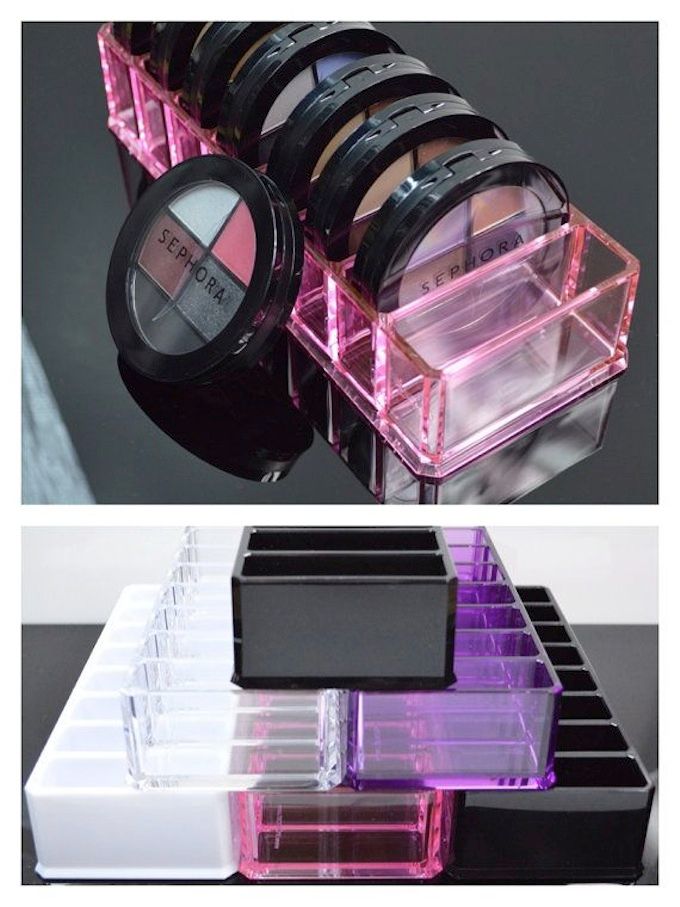 Divide your eyeshadows from your blushes and your foundations from your lipsticks. Compartmentalized containers that are clear and have sections are the best way to separate your products and keep them from getting messy.
3) Divided Drawers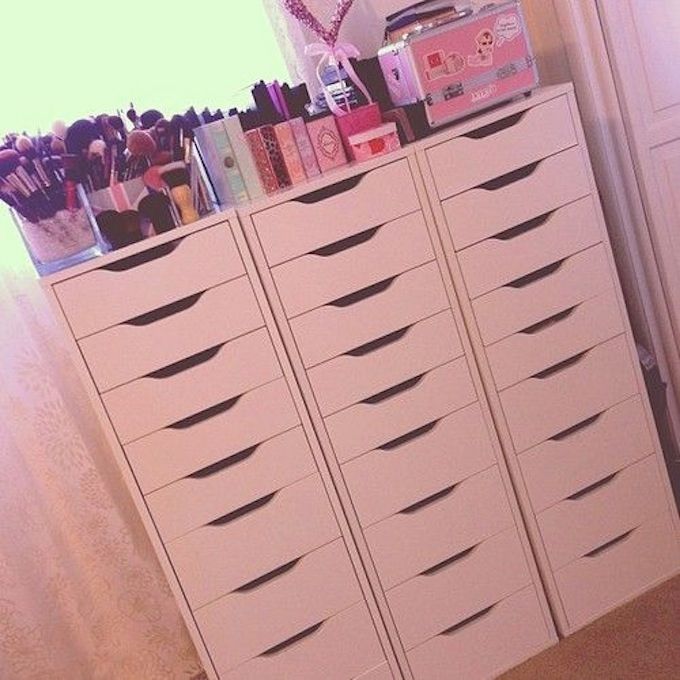 Divide drawers in your closet, bathroom, or dressing table into sections. Keep one drawer for hair, one for makeup, and one for skincare. Change this up according to what's comfortable for you.
4) Makeup Magnet Boards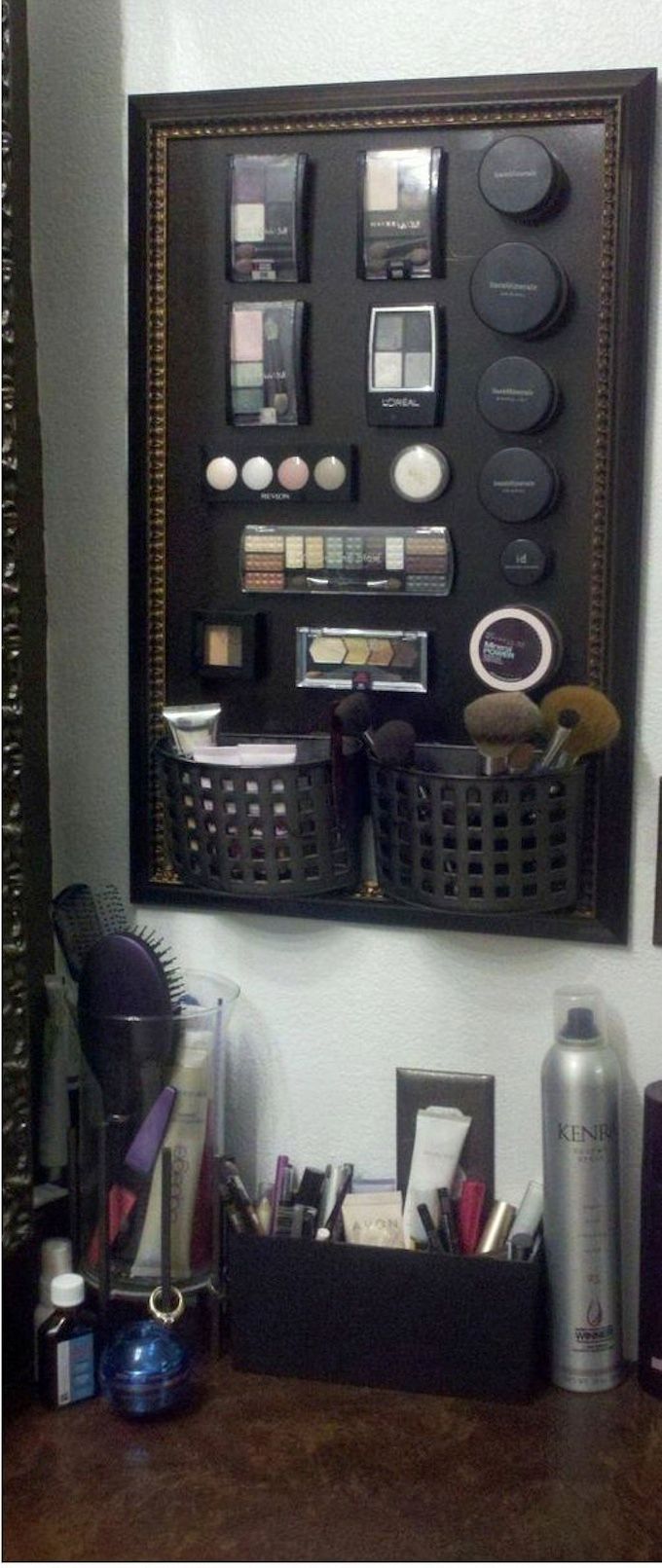 Stick magnets onto your makeup and line them up on a magnet board. Eventually, you can do this with a whole bunch of products. This may take a little extra work, but it looks great and is totally worth it!
5) Stick – On Holders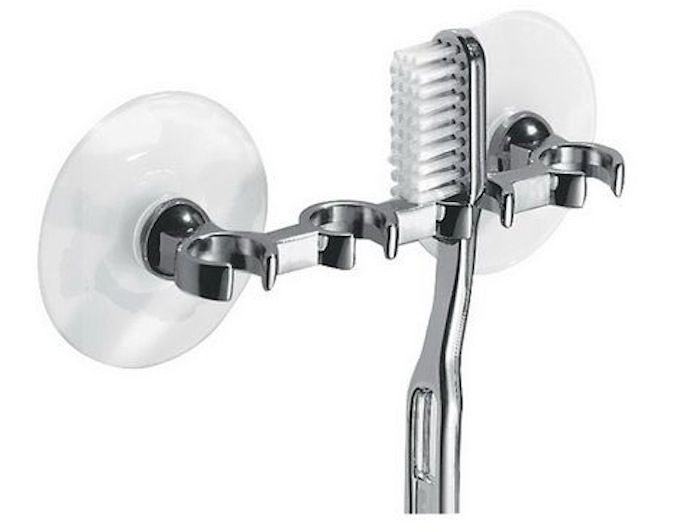 These are life-savers for everyday products. Stick them onto your bathroom mirror or closet mirror and store your everyday makeup here for convenience.
So, everyone at the MissMalini HQ thinks I have major OCD! But if you enjoy cleanin' out your closet as much as I do (*wink wink*), or if you just want to get a little organized, then try these out!