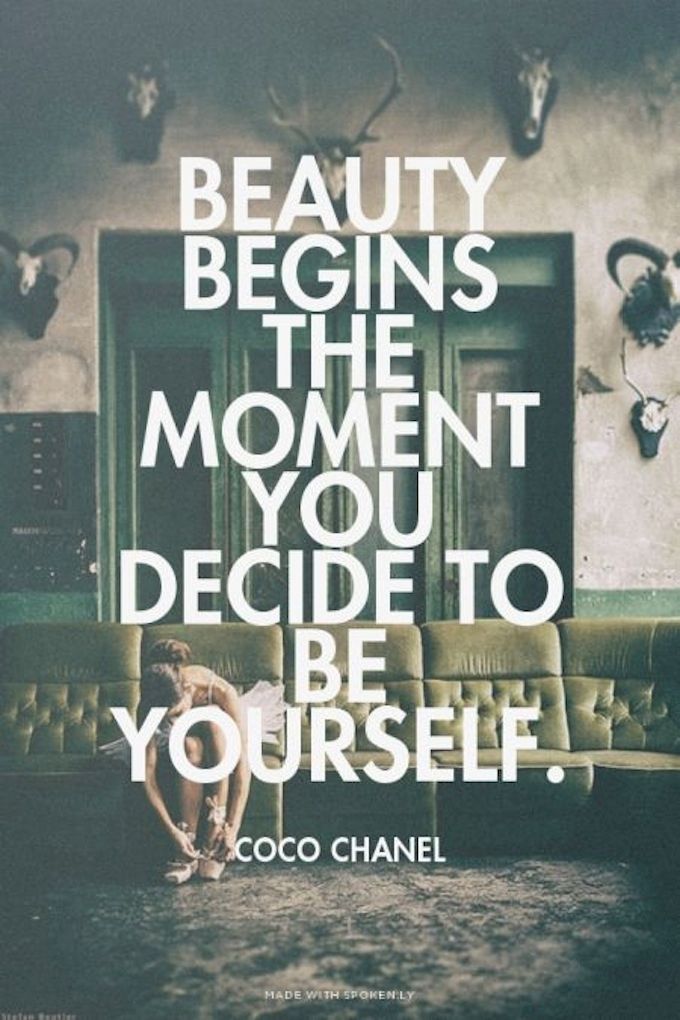 The year is coming to an end and I'm going to spare you the crap about how fast it's gone by, although … it has gone by pretty fast. I mean, it's been a year since the Deepika Padukone & Ranveer Singh rumors started and it seems they're still going strong …right? RIGHT? Anyway, here's a list of my favorite red carpet beauty moments in Bollywood. We've seen some pretty gorgeous looks throughout the year, so without further a do: the leading ladies!
1) Priyanka Chopra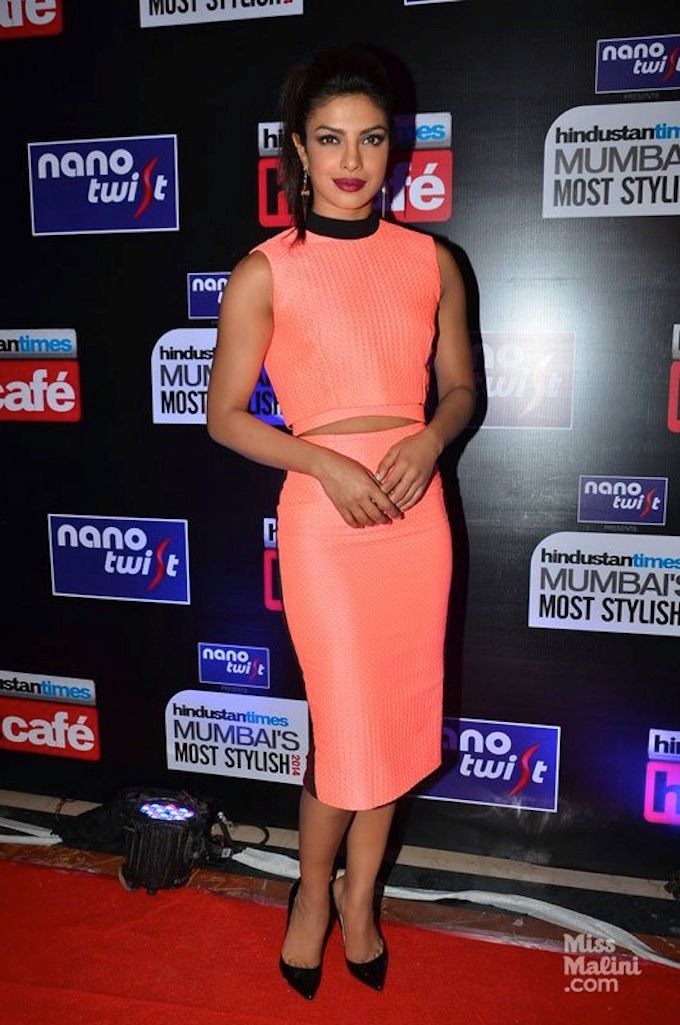 I love the smoked out wing Priyanka Chopra is working with a bold lip and an incredible outfit. It's a great look on her! To take a look at all the style spotting we did at this event, check this out!
2) Esha Gupta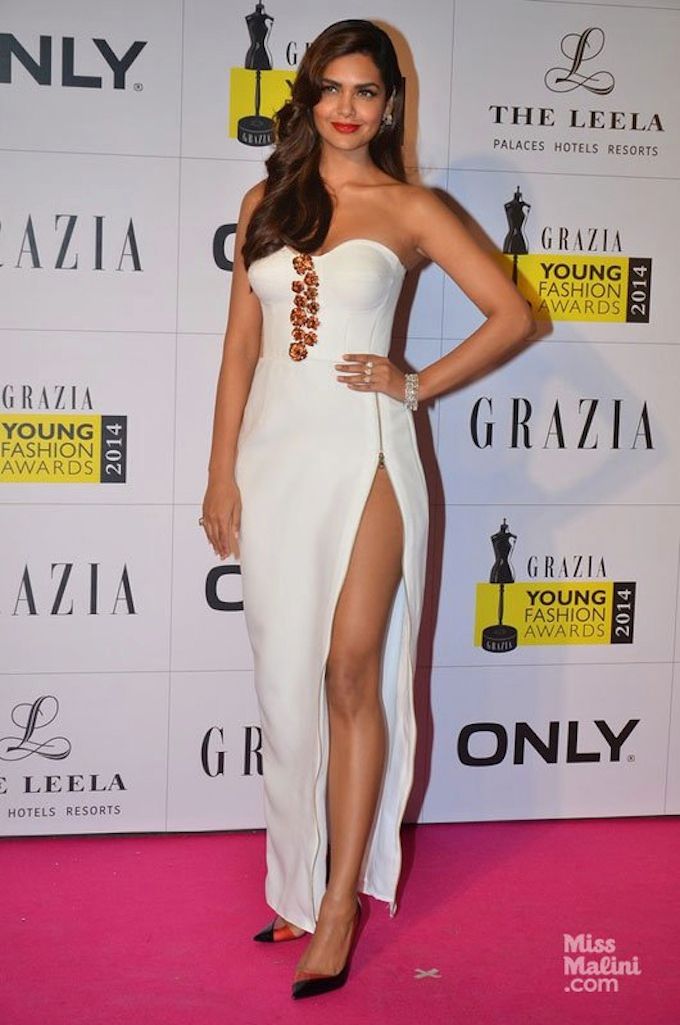 This look, on Esha Gupta, is giving me major Jessica Rabbit vibes and the outfit goes perfectly with the makeup. I love the side-swept waves paired with a red lip and retro winged liner.
3) Shruti Hassan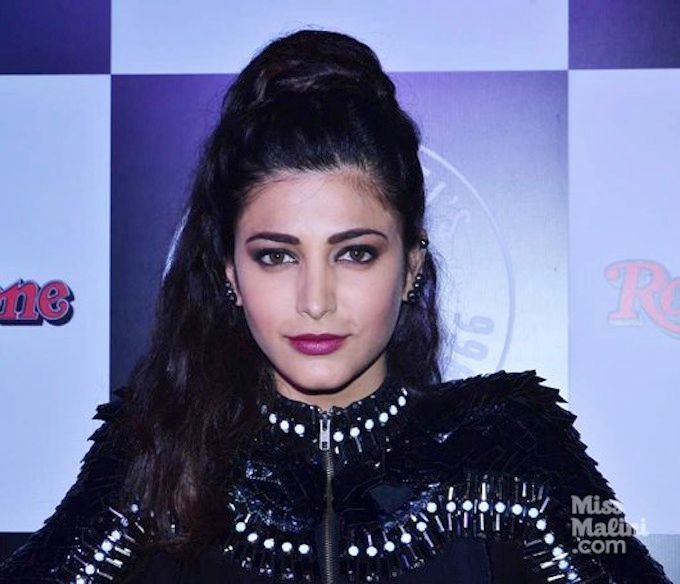 Va va voom! Remember this designer outfit on Shruti Hassan? She went all out and paired it with a smokey eye and magenta lips! And you know what? She totally rocked the makeup and outfit! A magenta lip isn't something you see everyday.
4) Alia Bhatt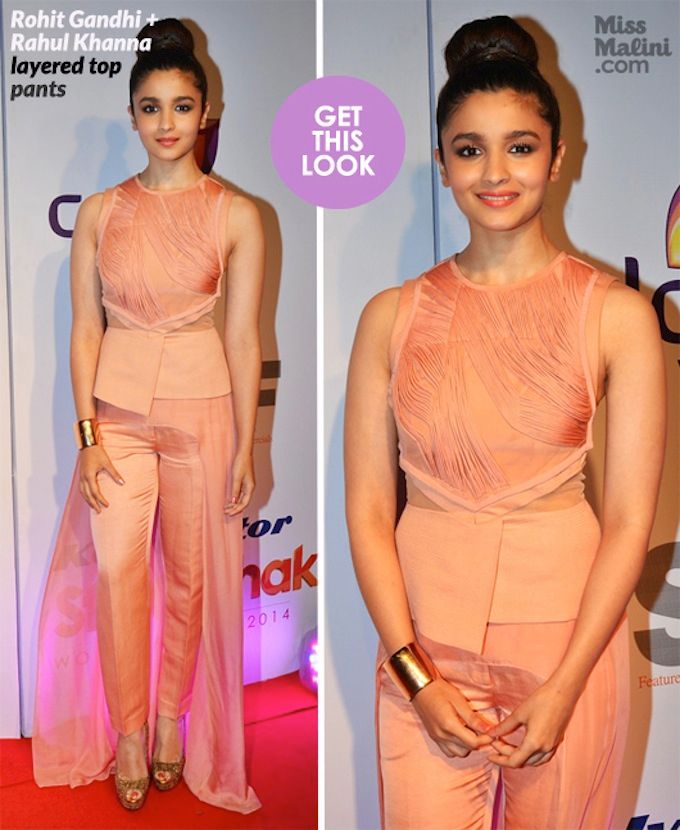 Here's another look where the outfit totally compliments the makeup. The natural hues on her face match the outfit in a beautiful way! Also, we love her brows.
5) Shilpa Shetty Kundra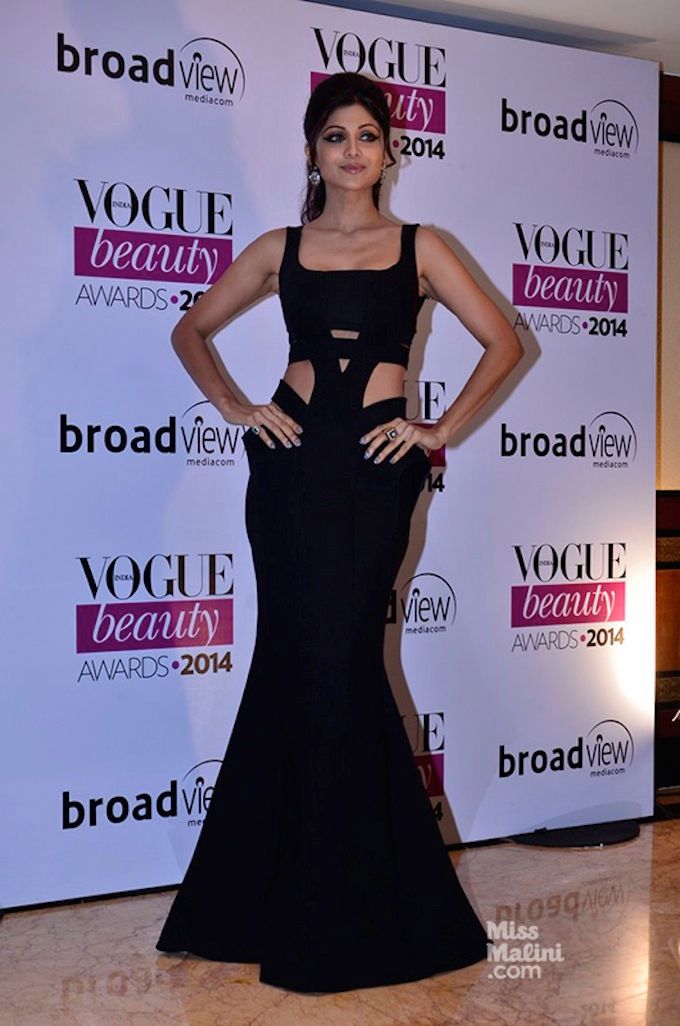 If you can look past Shilpa Shetty Kundra's mind-blowing body in that dress, then you'll notice her Cleopatra-esque graphic liner. It makes a statement from a distance and completely suits her. Plus, we love the grey hue of her nails!
7) Kangana Ranaut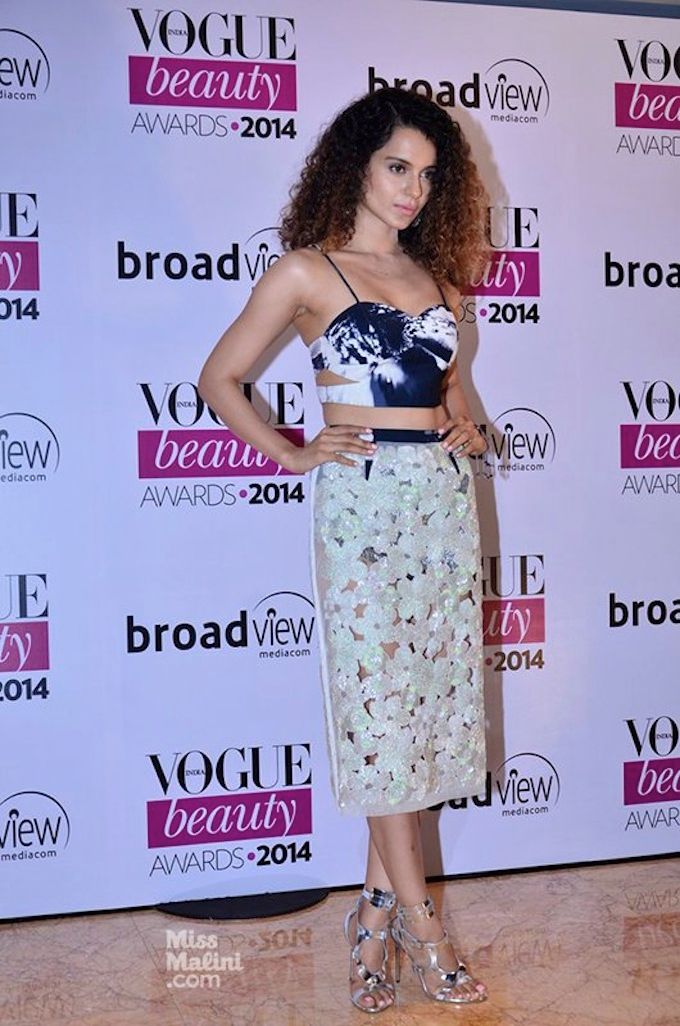 O-M-G! Her nails match her lips and we love that! Kangana Ranaut looks like a million bucks in this outfit and her face is absolutely glowing in that dewy makeup. Check out more looks from the Vogue Beauty Awards right here!
8) Sonakshi Sinha
Sonakshi Sinha looks like cotton candy from head to toe and it's so cute! We love her bright eyes paired with bubble gum, pink lips and cheeks!
9) Sonam Kapoor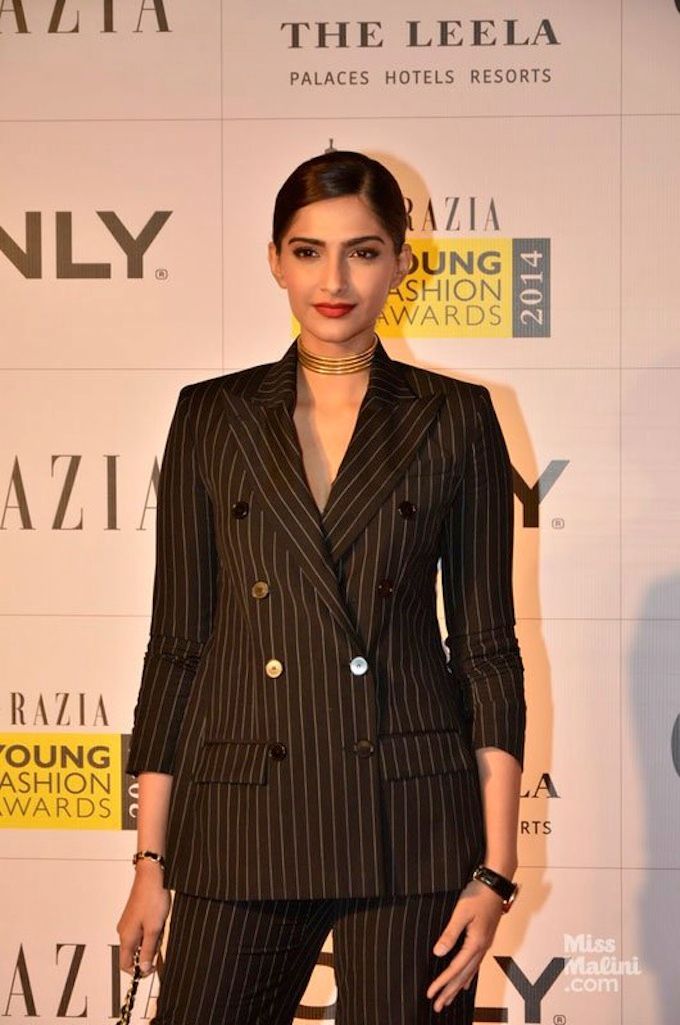 She wowed us with her androgynous look at the Grazia Young Fashion Awards and her makeup is to match! Unlike her usual look, Sonam Kapoor's gone for sleek back hair and a completely matte face.
10) Archana Akhil Kumar
We've got to give supermodel, Archana Akhil Kumar, a shootout for her flawlessly contoured look and crazy, bold brows. She's finished it off with a cat eye and all the elements come together as one fiercely seductive look.
So tell us, which red carpet beauty stood out the most this year and I'll get back to you with a tutorial! Oh, and may you have a fabulous New Year, everyone!