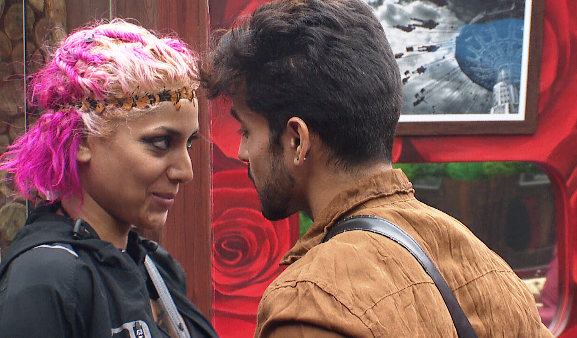 So Diandra Soares has done something which is kind of a first for the Bigg Boss house. In the past, we've heard rumours about contestants in the Bigg Boss house locking themselves in the bathroom, cozying up in bed after the lights go out or using the smoking room as their private zone. Well, even Diandra took Gautam Gulati to the bathroom to give him his "birthday present".
She definitely took it up a notch this time. So during the Museum Task, Gauatam was given a secret task by Bigg Boss of stealing something. When Diandra asked him why he was called in, Gautam said that they've been warned about them being touchy feely with each other every now and then. But when Gauatam's truth was revealed, Diandra confronted him. To that Gauatam apologized and said he didn't think it'd be a big deal as Diandra is a "carefree girl". I'm not sure what that means exactly.
Diandra spoke to Karishma Tanna about this and got rather upset while talking about it. She then said she wants to show Gauatam just how carefree she is. This was happening one second – and the next thing you know, she went up to Gautam and kissed him in front of all the other housemates. Everyone, including Gauatam, was rather shocked.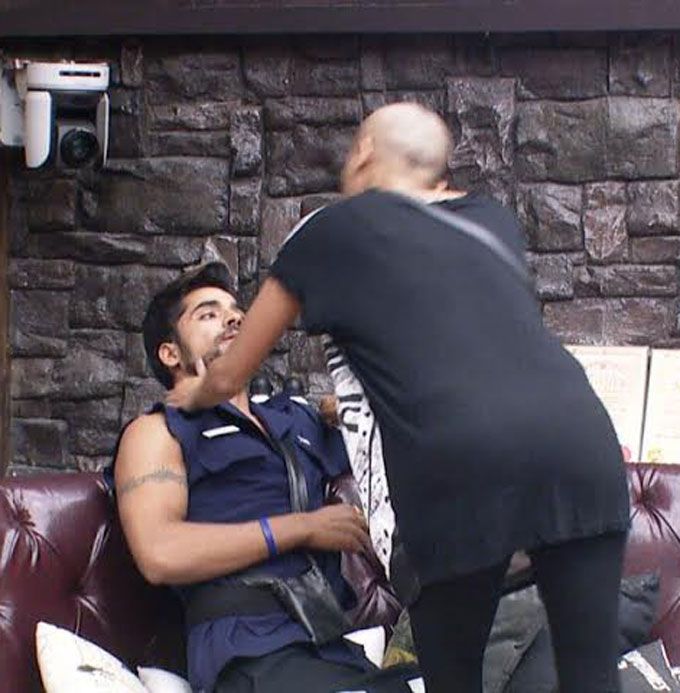 Okay. I'm going to go ahead and say it: Diandra looks strangely like Puneet Issar in the above picture. Doesn't she? Also, uncanny resemblance with Ali Quli Mirza.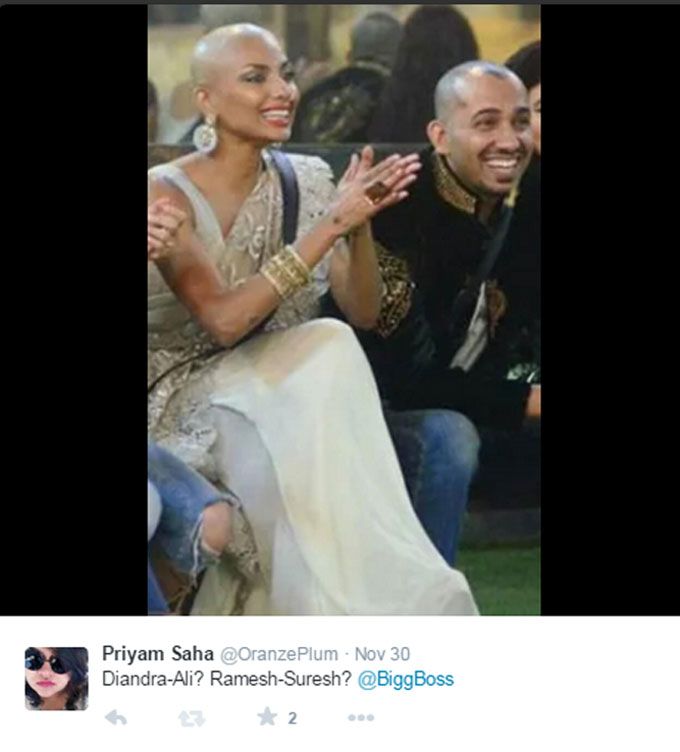 Please don't get me wrong! I think Diandra is rocking her brand new bald look.
I'm glad there's finally some action happening on Bigg Boss, but Diandra really isn't doing it for the right reasons.  Sadly enough, this bit won't be shown on your televison screens as Bigg Boss airs on primetime and is not fit for family audiences. Well, my thoughts about that is reserved for now.
What'll this kiss do in the the Gautam-Diandra relationship? Stay tuned, guys!