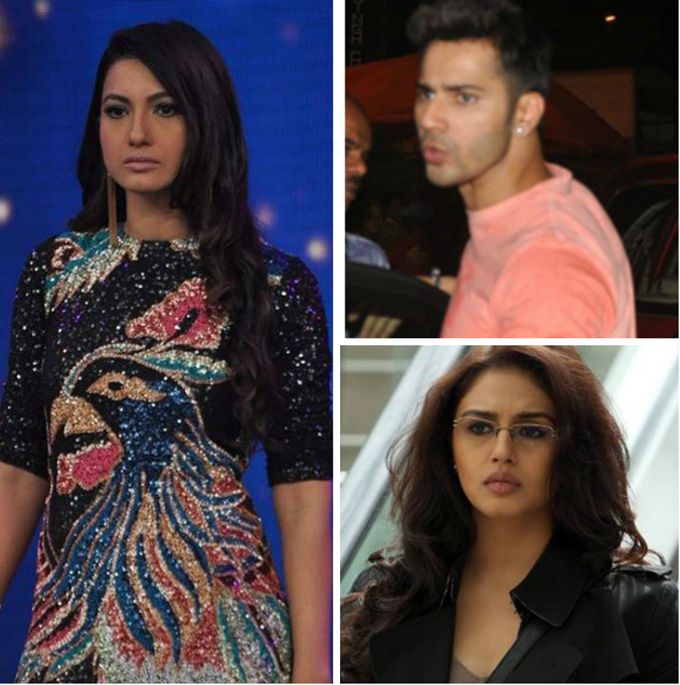 The recent Gauahar Khan slapgate shook the entire industry. Everyone is shocked by the guy's audacity, and the fact that he went up on stage and slapped the actress during the finale of India's Raw Star. But more than that, the B-towners and TV stars are upset because of what Gauahar had to go through. At the recently held trailer launch of Sriram Raghavan's upcoming movie, Badlapur, Varun Dhawan and Huma Qureshi expressed their anguish towards the assaulter.
Varun said:
It's terrible. No one will support something like that. If I was there I would have definitely picked up the hammer against that guy. It's a very cowardly act and that man should be punished.
Huma also shared her opinion about it:
I think it's a very serious issue, it's about safety of women and how we look at them. Anybody who disrespects them or promotes any kind of violence against women should be punished. As a society we should condemn it.
We echo their thoughts. And looks like several other Bollywood bigwigs do too. Farhan Akhtar, Alia Bhatt and Arjun Kapoor had also come forward and extended their support to Gauahar post the slapping incident. It's good to see our celebs standing up for the right thing!