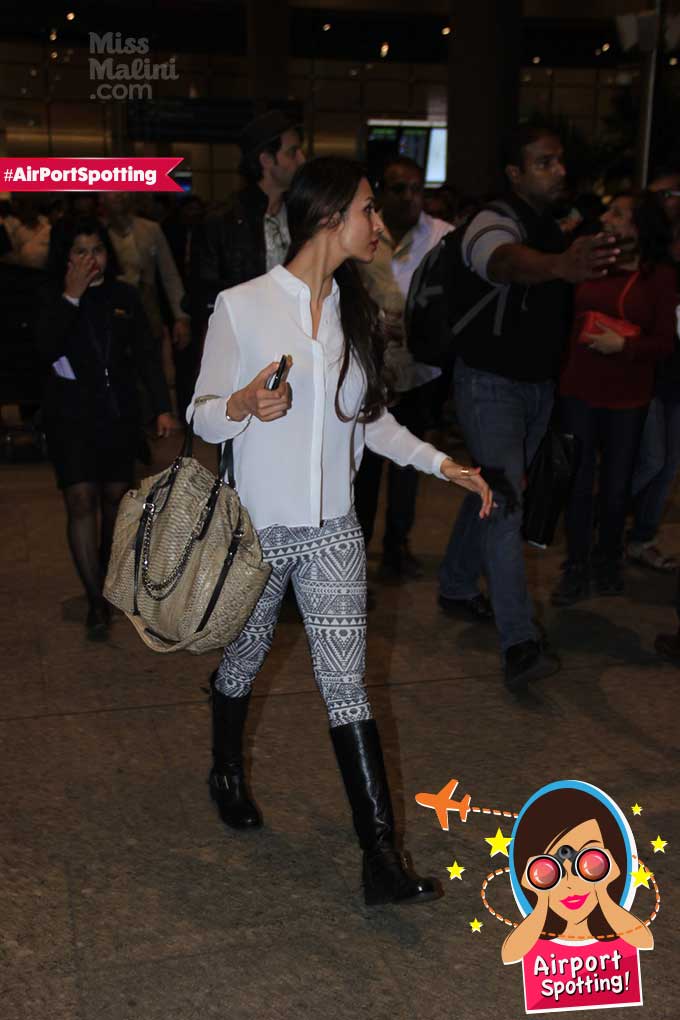 Over the weekend, Bipasha Basu's Instagram exploded with photos of her, Malaika Arora Khan, Hrithik Roshan and even some of Sonu Sood chilling like villains at a party in Hong Kong. What an unlikely threesome, don't you think? Hrithik and Bipasha have acted together in the past but that's pretty much it when it comes to them. As for Malaika, I can't be sure (I'm the fashion blogger, remember?) but she hasn't acted with any of them. I guess everyone missed the part where they bonded and became bffs.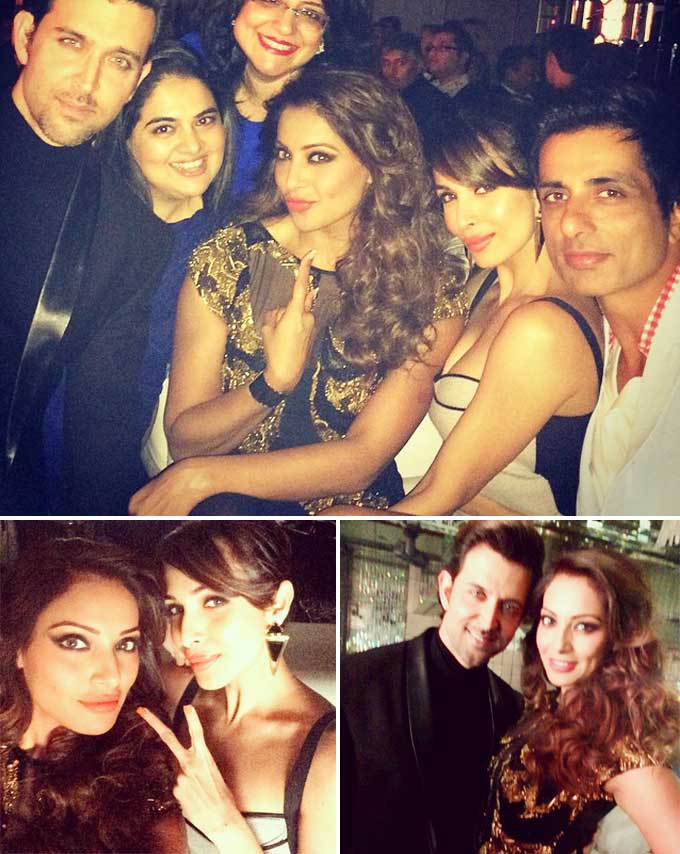 Anyway, after I got over that threesome, I found pictures of them leaving the airport and their style game was on track. Take a look…
What is that lipstick and HOW do I get my hands on it?!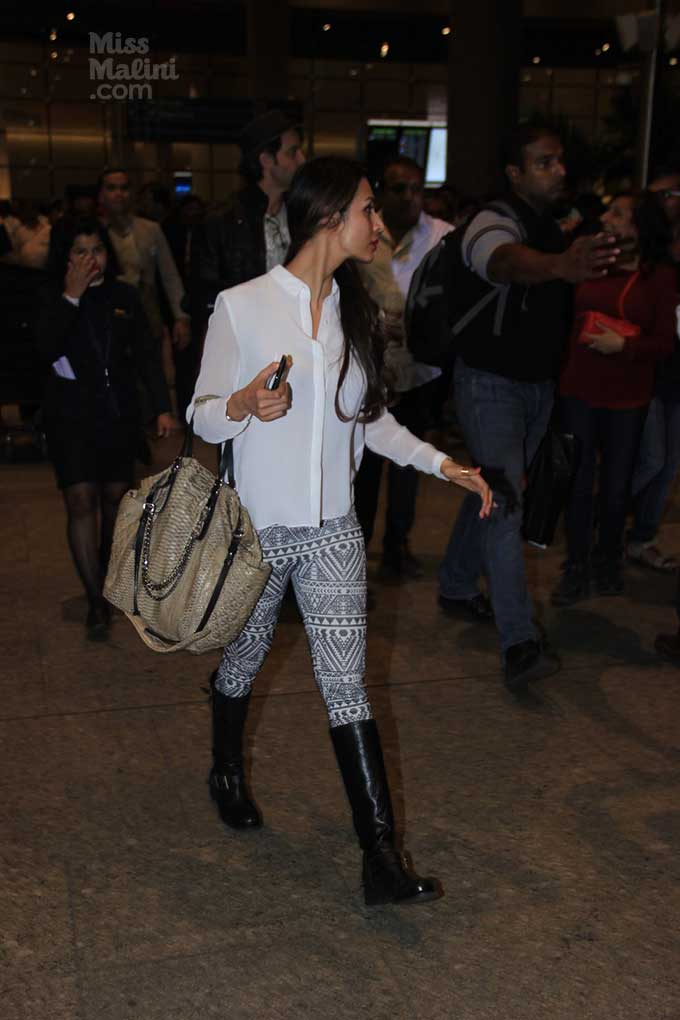 Aztec leggings, boots and a white shirt; Not to mention her trusty Jimmy Choo tote – Malaika Arora at the airport is a pure treat for the eyes. Looks like she and Bips shared their lippy too…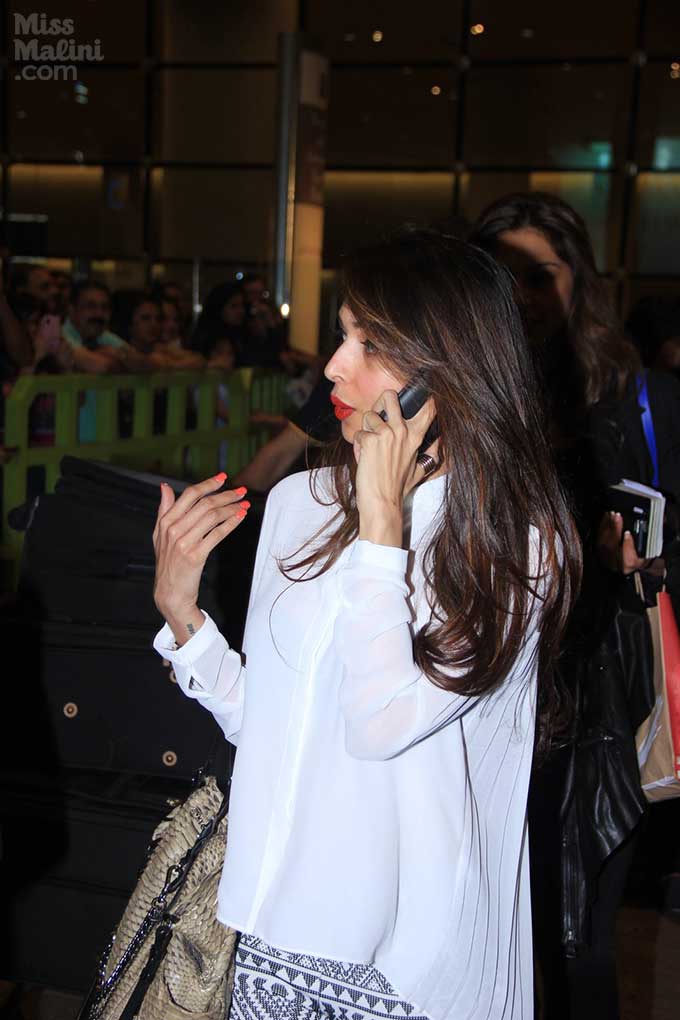 Yes, Hrithik came out next, now with his arm in a sling and his signature travelling fedora accompanied him.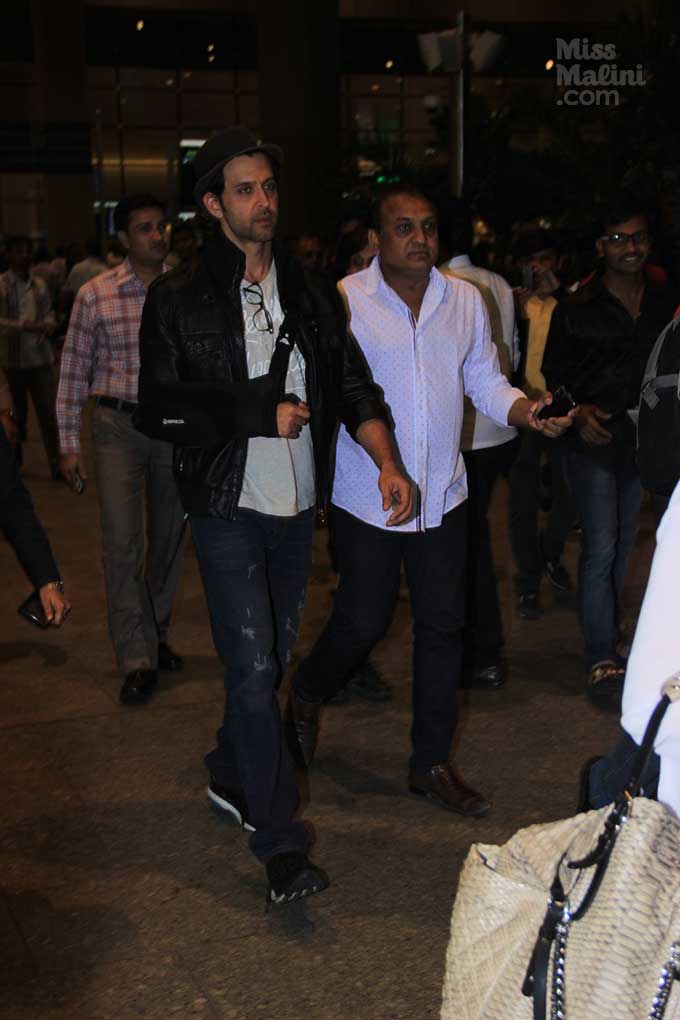 Sources say they attended a mega Hong Kong birthday party over the weekend and with all the dancing and drinking involved, it's no wonder they look so tired. Also, who are these friends and why don't we know them too? – Fly to Hong Kong for the weekend, don't mind if I do.