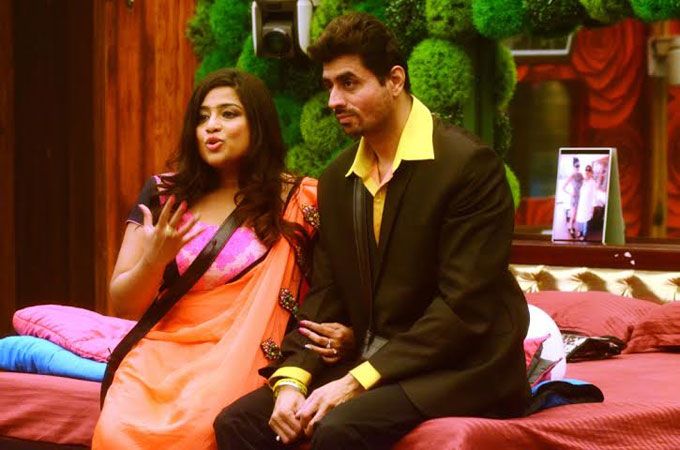 As you know, Bigg Boss 8 hosted a fabulous party in their humble abode. Present at the party were Malishka,Ramesh Taurani, Suniel Darshan, Raza Murad, Kamal Sadanah, Sambhavna Seth, Kashmira Shah, Pankaj Dheer, Nikitin Dheer, Zulfi Syed, Aanchal Kumar, Mamik Singh, Suresh Menon, Mantra, Suchitra Pillai, Vindu Dara Singh, Firoz Khan, Sayantani Ghosh, Rahul Mahajan and Sajid-Wajid.
I caught up with the fabulous Malishka who spilled all the beans from the party. So the thing with Malishka is that she's a rockstar. I am from Delhi, so her show on Red FM, Morning No.1, may have something to do with the fact that I have survived in Mumbai for over 3 years now. So obviously I was having my own little fangirl moment when I spoke to her.
She told me that she had been planning to attend a Chinese Opera before this Bigg Boss invite happened and she was considering chosing the Opera over it.
But everyone was like, you HAVE TO go to the Bigg Boss House. Later my friend called me from the show and I heard some Opera in the background and it sounded like cats meow-ing, so I knew I didn't miss much.
Anyway, here are 10 revelations, from the horse's mouth – stuff they showed in last night's episode and stuff they didn't.
1. When She Had An Interstellar Deja Vu
"It was like going into a wormhole… full interstellar like," she says. So apparently, entering the Bigg Boss house is very Interstellar feel. One has to cross four doors and four levels of security to get into the house (which is already in a rather secluded spot) and only if you have an official permission to enter the house. Wow. Exclusive, much?
2.  When She Wasn't "Just An RJ"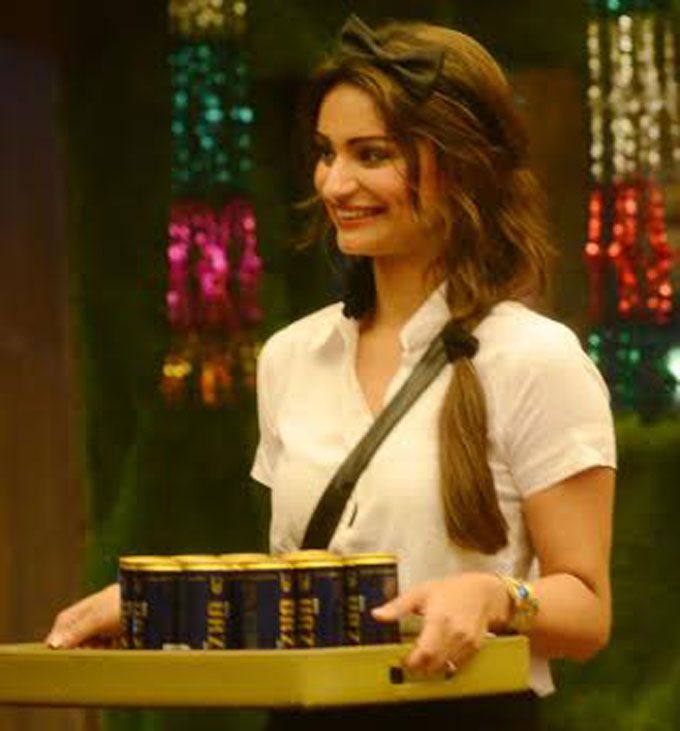 So Dimpy Ganguly had once made a snide remark about Pritam behind his back saying that he's not as popular as the others as he's "just an RJ." That's big talk coming from someone whose claim to fame is getting married to Rahul Mahajan on national TV. Anyway, trust Malishka to put her in her place in style. When she met Dimpy, she introduced herself as just an RJ and then told her how it is the radio that sends out information to the largest audience and is the first to do that. Touche!
3. When She Gave Pritam The Sweetest Gift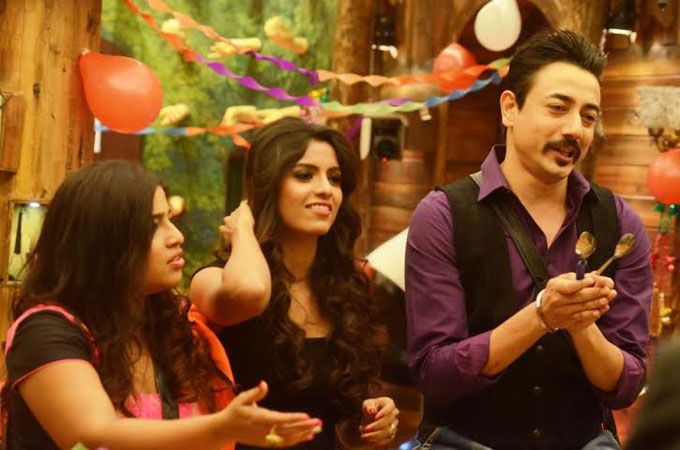 When Malishka met Pritam, she ran up to him and gave him the tightest hug! Aww. She then proceeded to give him his a big card with Pritam's pictures in it with his friends from the radio station, messages from fans etc. Pritam was obviously visibly excited to recieve it. She had also got laddoos and churan for him which she wasn't allowed. We know how much Pritam loves churan, now don't we?
4. When She Revealed Mantra's Gift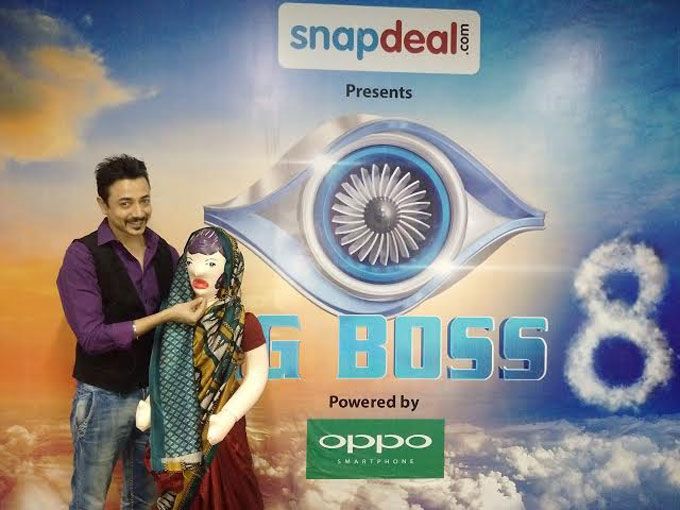 Malishka entered with RJ Mantra. While Malishka brought Pritam cute gifts, Mantra had gift plans of his own. Pritam hosts Gyarah Se Do Bhabhi Ka Show on air and Mantra got him a bhabhi as a gift. Confused? Well, Mantra gave Pritam a blow up doll, dressed in a saree. Uh-oh. When I asked Mantra how he had the idea, he said "just." The boys sure know how to have fun. Everyone was left in splits!
5. When She Did What The Nation Wants To Do!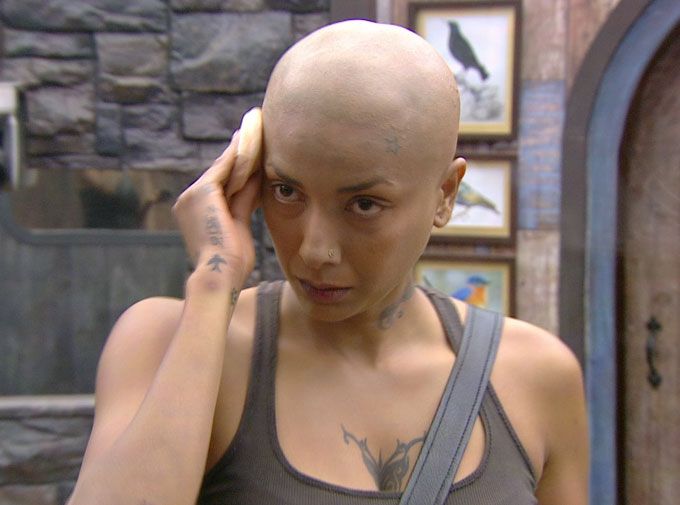 As soon as Malishka met Diandra Soares, she did what the nation wants to do to her. Before you get any naughty ideas, let me tell you that Malishka hugged Diandra and the first thing she did was feel up her bald head. Malishka said:
You can't resist a bald head! I HAD to! Also, Diandra is refreshingly genuine.
Even when Malishka asked her a little bit about the kissing incident with Gautam Gulati, Diandra nonchalanty just said "That's just how I am" and didn't make a big deal about it.
6. When She Rocked Table Top Dancing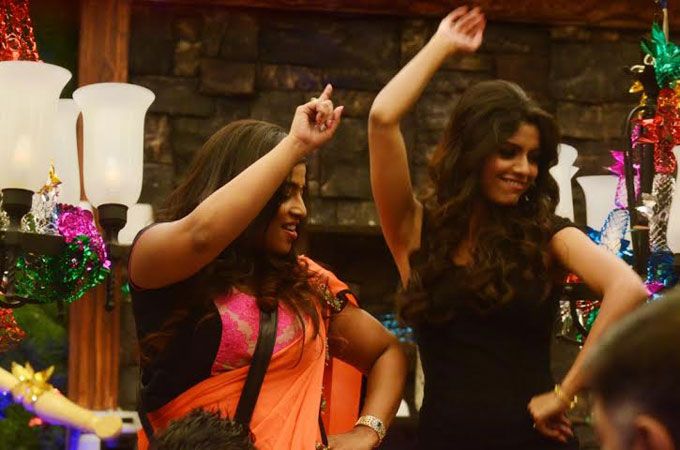 The task was Party Toh Banti Hai, and Malishka wasted no time in making it a party to remember. She, along with Sayantani Ghosh, got onto the table and rocked it. Sajid Wajid played some music on their guitar too. Puneet Issar was eager to join the ladies on the table, but it was ladies only. What fun!
7. When She Looked Lovely As Ever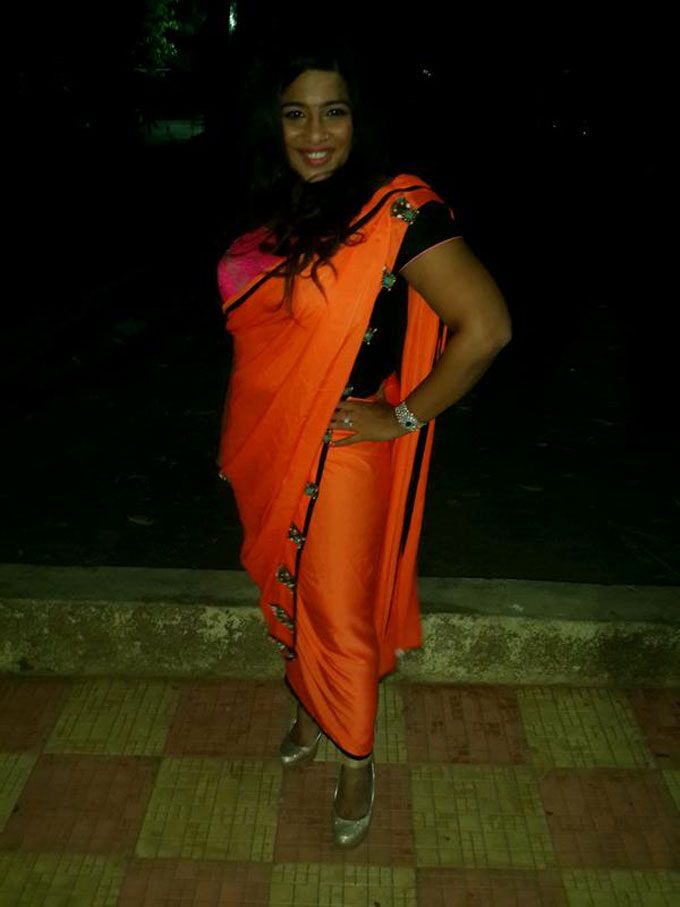 I was really digging Malishka's saree and then she told me where I can get one for my self. She was styled in a Papa Don't Preach Saree with jewelry by Gehna.
8. When She Told Us EXACTLY How It Feels To Be In The House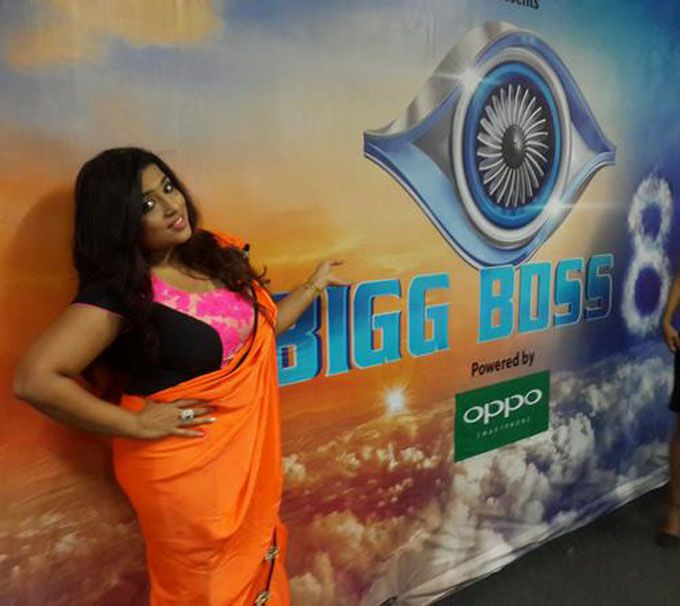 So the thing is that you meet them and everyone looks the same, but they feel different, you know? I think the house does that to you… you enter the house with some pre-conceived notions about each person, but you have to realize that they're so vulnerable when they're in there. The house was done up beautifully by them with balloons etc… I LOVED the chicken Pritam had made and I'm not just saying that because he's my friend, it was genuinely delicious…
9. When She Had A Favourite Guest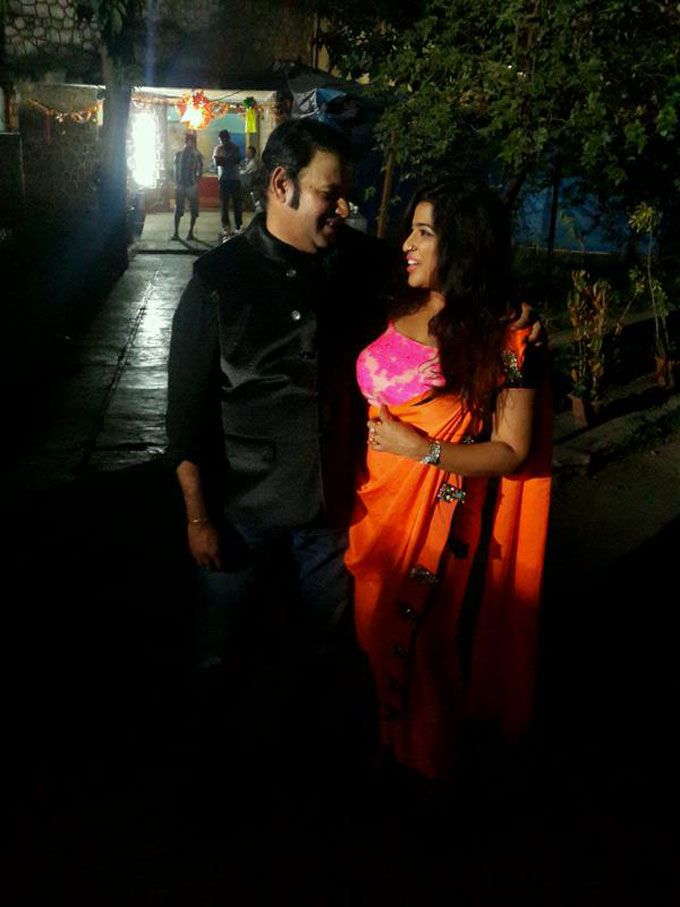 Suresh Menon I had a lot of fun with. He did these hilarious impersonations of celebrities. He did one with Sachin (Tendulkar) that I hope they show… it wasn't just Sachin, it was Sachin giving advice to Ali (Quli Mirza). It was hilarious! Also, Wajid with his music.
10. When She Had A Least Favourite Contestant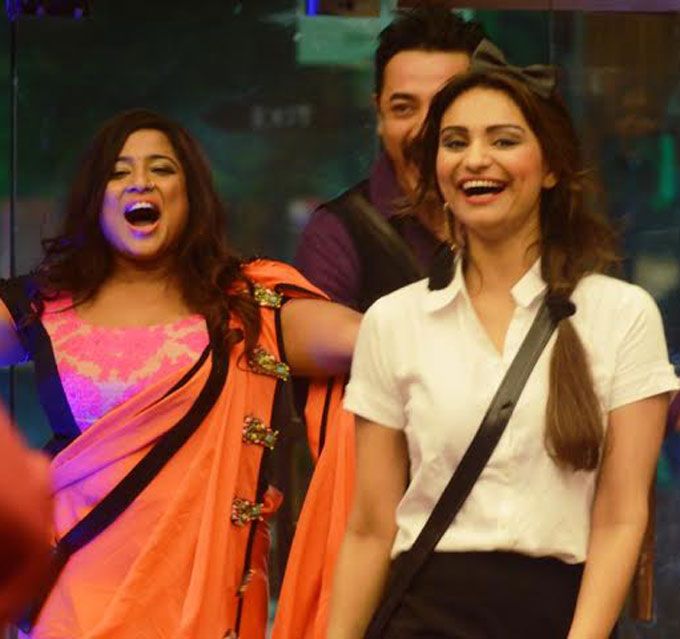 Not least favourite, but if there were a ranking then, Dimpy and Puneet.
Looks like cancellation of her Chinese Opera plans paid off!