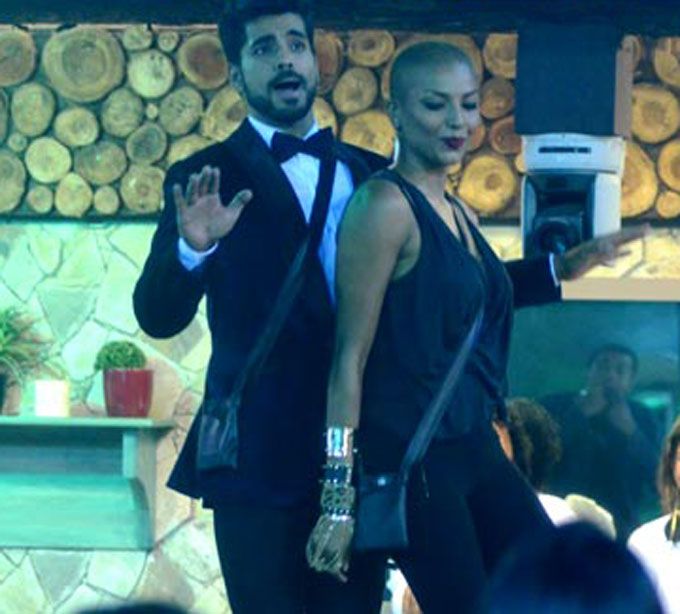 After the super fun Bigg Boss 8 party (that I gave you exclusive insider gossip about), the house has seen a strange change. As you all know, the contestants couldn't stop gushing about the Diandra Soares- Gautam Gulati relationship. They've been in the news recently for all sorts of reasons – mostly for their escapades in the bathroom. Ahem.
At the party, former Bigg Boss contestants, Sambhavna Seth and Kashmera Shah (remember when she rocked MissMalini's Google Hangout?), were seen giving their two cents to Gautam about his relationship with Diandra. While Kash was fully supporting it, Sambhavna completely disapproved. When Gautam said that they're not in a relationship, Sambhavna went to the extent of telling him that his image is getting affected in the outside world and that even his mother thinks that he's in a relationship with Diandra. Ouch.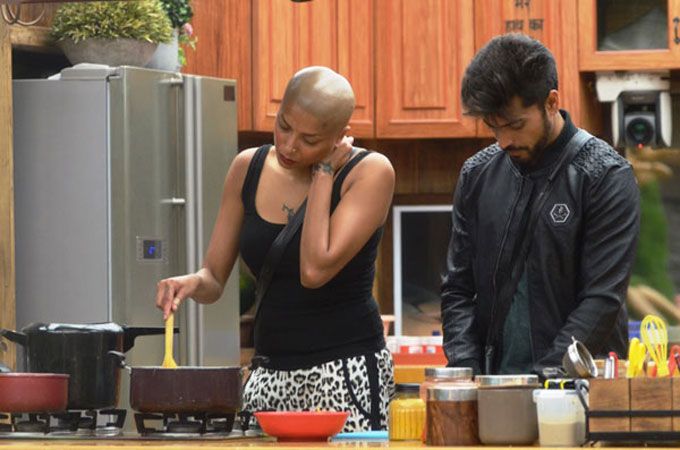 Hence, after the party, Gautam had "the talk" with his alleged girfriend. He told her what Sambhavna said about his mother and that they should maintain a distance from each other. He went on to say their physical proximity is giving out the wrong signal to the viewers. Diandra, though taken aback by Gautam's words, didn't react at all to his comments. She just said how all this is getting way too complicated for no reason and how they both should just forget about whatever they've had.
Did Gautam just break Diandra's heart? Also, are you impressed by Diandra's dignified response? Tell us in comments!