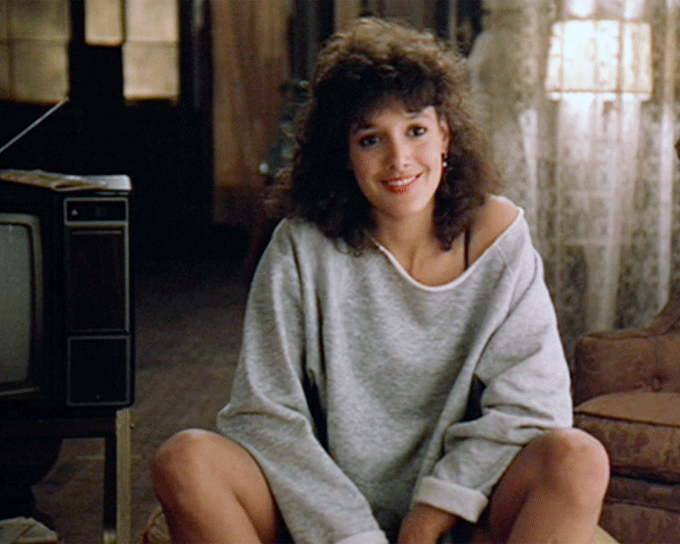 I totally revisited an old-school classic! I watched Flashback and it led to me writing this post. While the movie itself is one of the best dance movies ever made, the fashion in the film started a style revolution. The influence of the film is still pretty strong and hence we thought of bringing some of Jennifer Beals' wardrobe moments from the film in one style file of a post.
When she took it off and looked cool, sexy and adorable, all at once!
Probably one of the most talked about fashion moments in a film, Jennifer set hearts racing in this scene. Boys wanted her and girls aimed to be just like her. A grey over-sized sweater with a wide cut-off neckline hanging over Beals' shoulder and a leather skirt with red heels. One could also use the scene as a quick crash course to the art of ultimate seduction!
Psst! Did you know that Jennifer had cut her own sweater and the look was based on her personal DIY? Check out our own DIYs feature on MissMalini's World.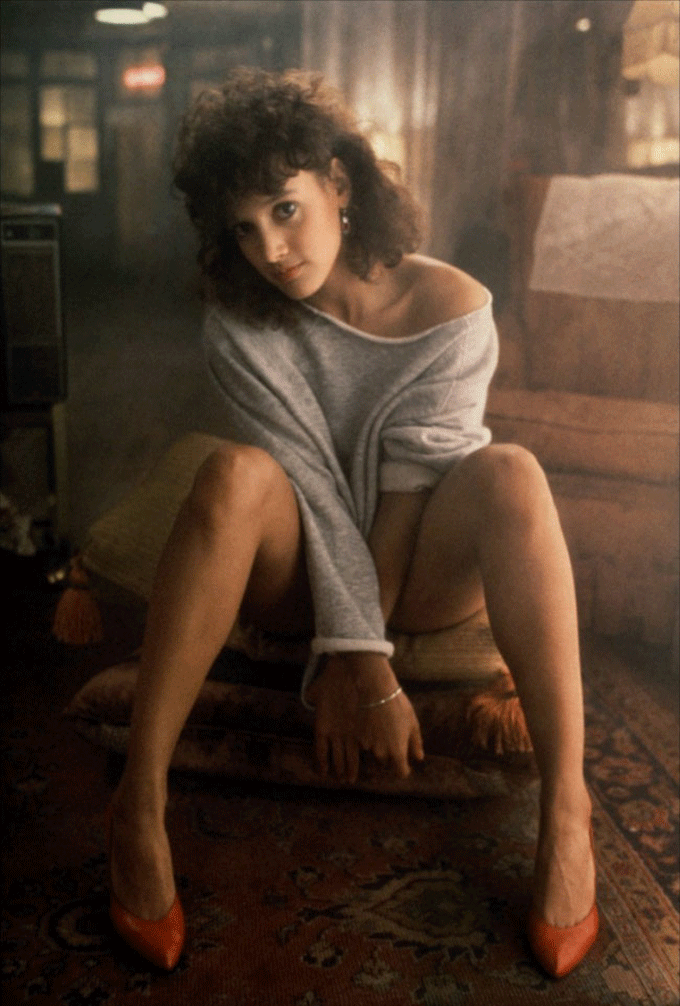 Her cut-offs through the movie!
Through the film, Jennifer's character is seen in cut-off tees in a variety of forms including one very sexy tux-shirt version. We're so obsessed by cut-offs and can't wait to fix our #BandraRoad versions of these. All those old, forgotten tees and shirts will get such a groovy makeover!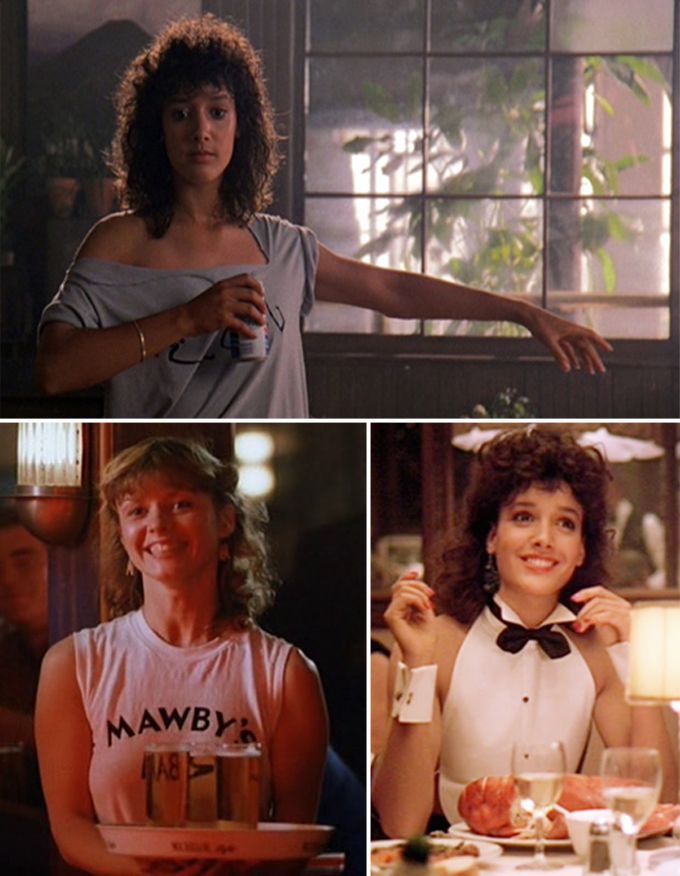 When she wore overalls at work!
Overalls are a huge style statement these days. But in the movie, Beals rocked them to work. Though it was a work uniform, we can't help but take style inspirations from her look. From the pinstriped denim overalls to the way her look was styled with the leather waist pouches. Pretty badass, no?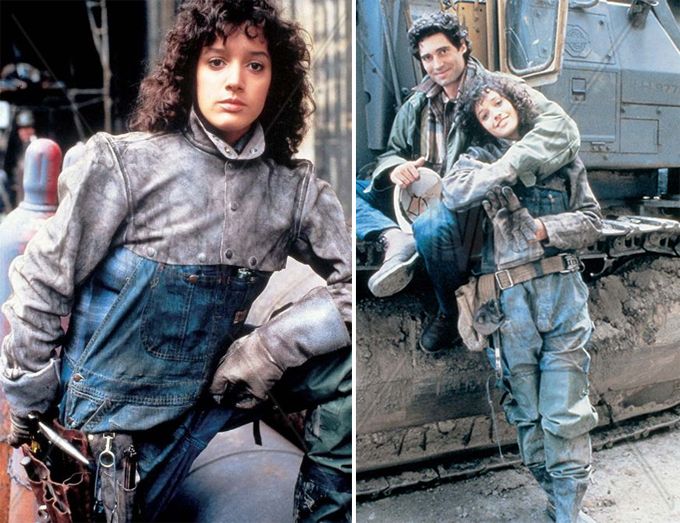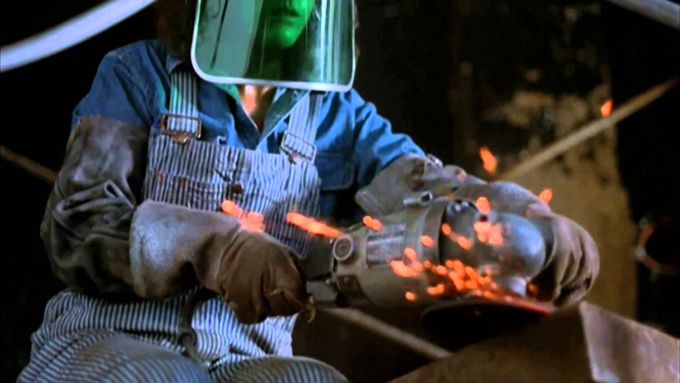 Her appearance in her cheap and chic military style overcoat.
From Michael Jackon to Moschino, military elements in style were a huge obsession in the '80s. In the movie, Beals wore a red overcoat with military design elements. Now, that's a winter street must-have we recommend!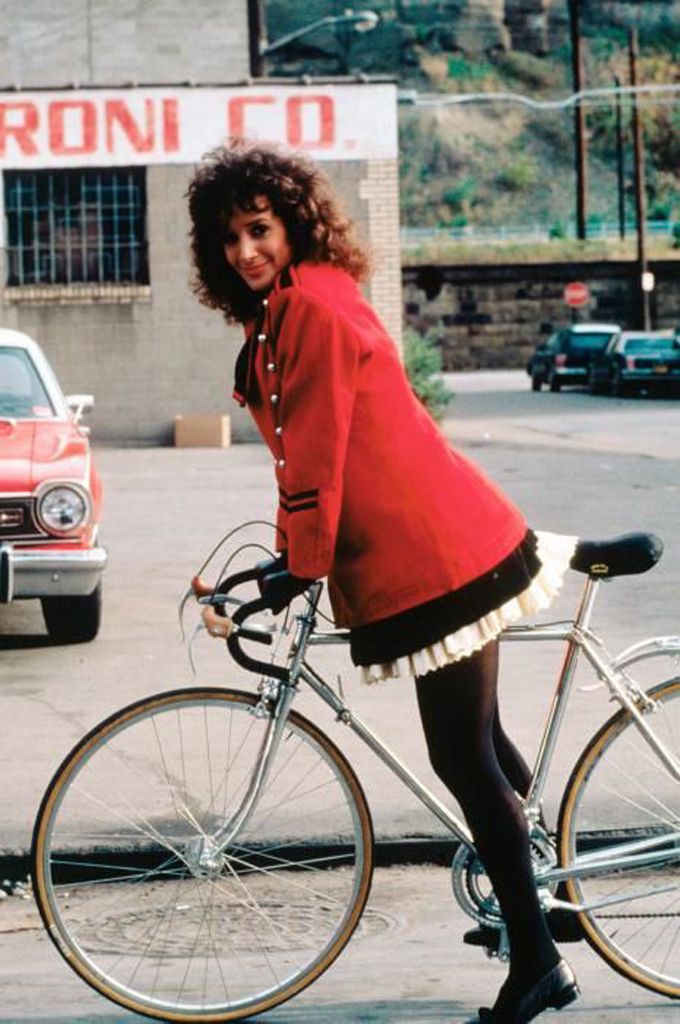 When she added elements of fun to a boring look
On the job, Beals wore layers of thick garments as a protective measure against the rough setting. But she did find a way to add some quirk to her look with fun button pins on her jacket.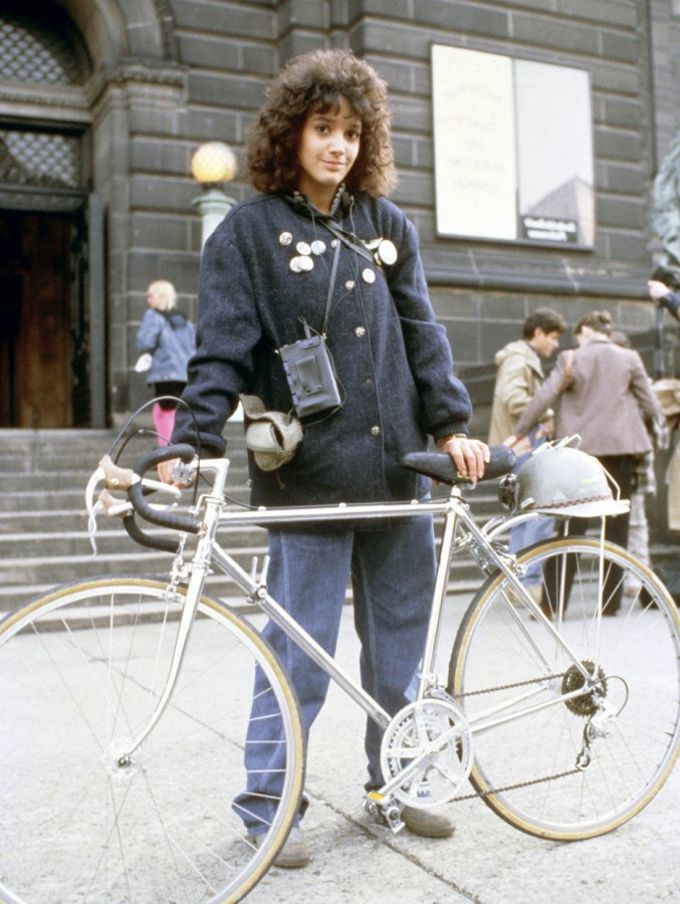 For those of you who haven't yet watched Flashdance, here's the trailer.
The movie is such a cult classic that it inspired a Geri Halliwell and Jennifer Lopez video too! Both videos featured their own twist on a few epic moments from the film.
Stay tuned for our Flashdance inspired cut-off DIYs and till then, stay tuned to BandraRoad on Twitter, Instagram and Facebook. We would love to hear about your style and street fixes.
Write to us at bandraroad@gmail.com and we'll have a little style chat! So what do you think of the looks in
Flashdance?
 Isn't Jennifer Beals a hottie? Tell us in the comments below!