Guys! The 2014 Stardust Awards just happened and in my opinion, Sonam Kapoor and Jacqueline Fernandez completely stole the show. Not only because of their awards, their outfits and the fact that they are two of the prettiest ladies in B-town – also because of their adorable BFF-ness that warms our cold hearts in this freezing weather. Seriously, they are all over each other's social media and if that doesn't show true friendship, what does? Check it out.
1) When Jacqueline was so happy to receive an award from her #StyleIcon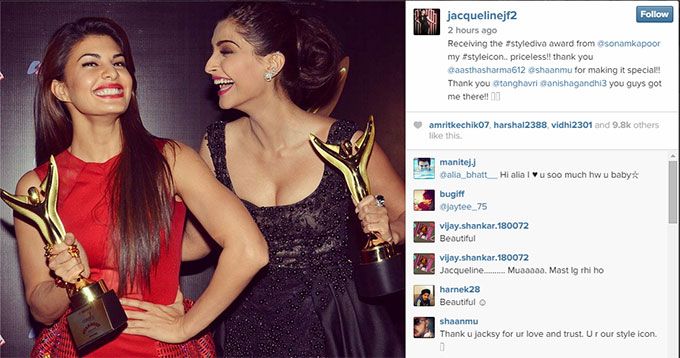 Priceless!
2) When both of them retweeted this adorable picture on Twitter!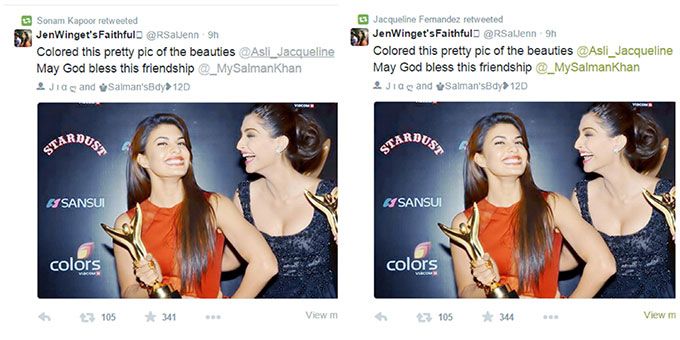 True friendship means RT-ing the same tweet, doesn't it?
3) When Sonam wrote such a sweet message for Jacqueline on her birthday!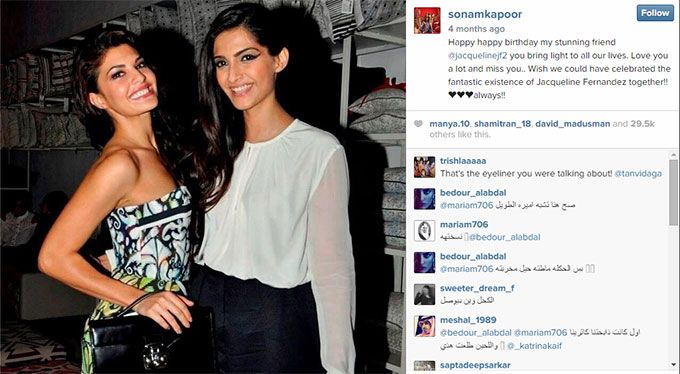 Would love to celebrate the fantastic existence of Jacqueline Fernandez too!
4) When Jacqueline supported her bestie by watching her movie WHILE doing other important things.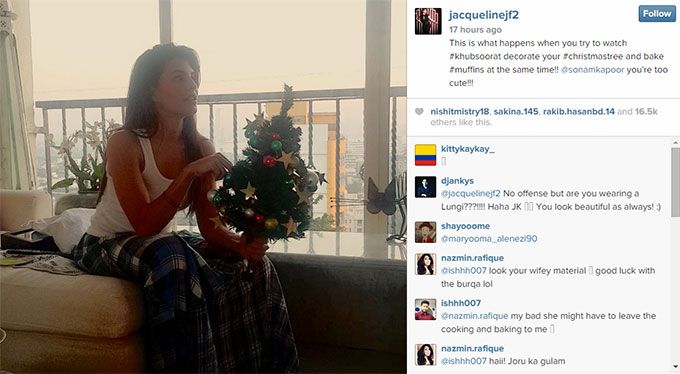 Multi-tasking Jacqueline is the best Jacqueline, watch the entire video here!
5) When Sonam saved her bestie from a wardrobe malfunction on the red carpet!
Don't worry Jackie, Sonam's always got your back!
6) When Jacqueline put up this awesome picture of a girls' night out!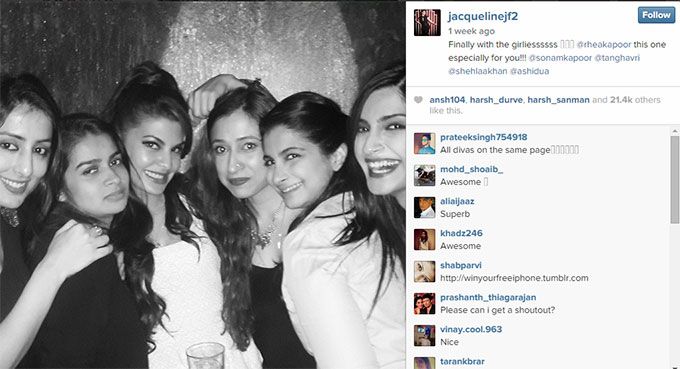 Girls just wanna have fun!
7) When they posed like the stars they are before the Stardust Awards!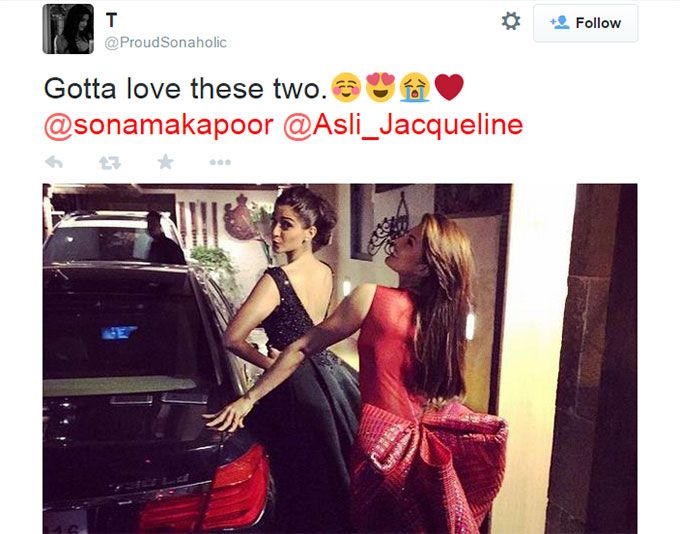 Just like me and my friends before a night out, only they're about to win awards while we usually just get wasted.
8) When Jacqueline nicely took this picture of Sonam and her award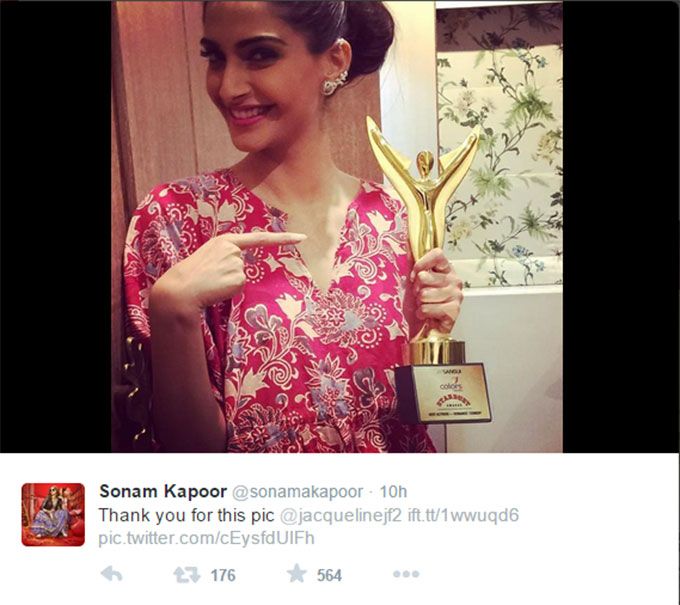 Like a girlfriend should always do.
9) When Sonam reposted Jacqueline's Verve cover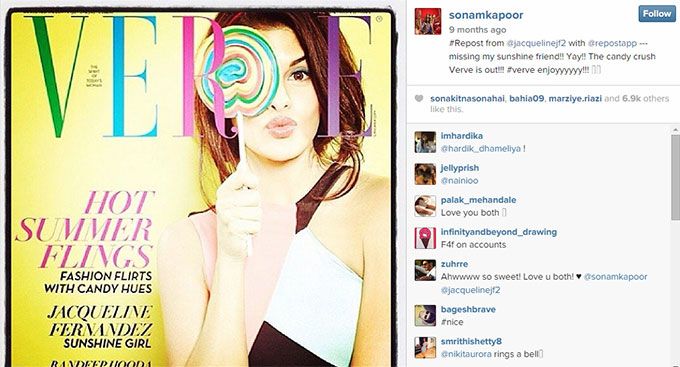 She was missing her sunshine friend, you guys!
10) And when these two were sweet enough to let Asin bask in the glory of their friendship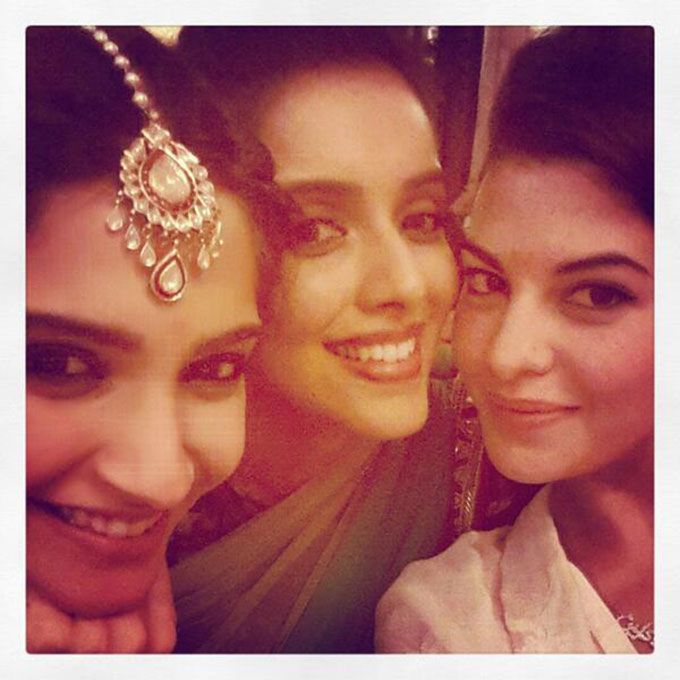 Lucky Asin! Who says actresses can't be friends?
What do you guys think? I love them! In my desi Gossip Girl Sonam would be Blair and Jacqueline would be Serena! Cheers to this beautiful friendship.