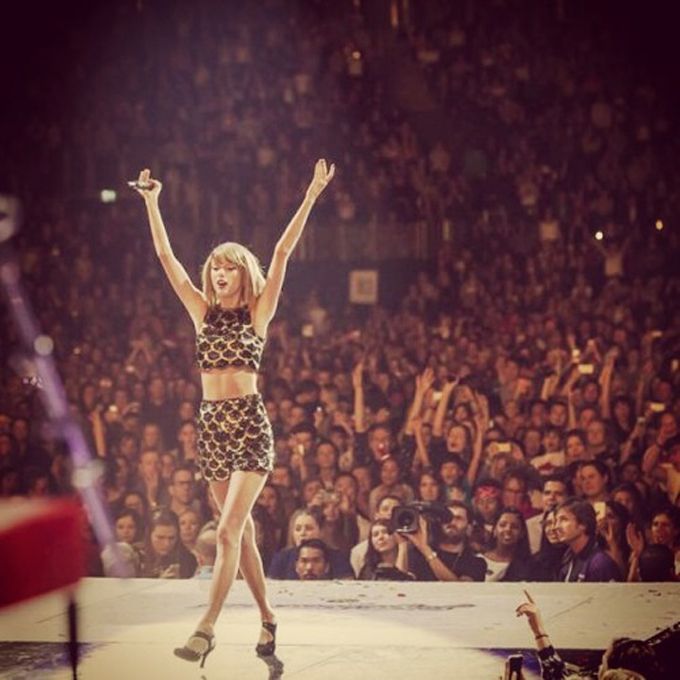 Yes, yes we know her birthday was yesterday and we've done all these posts for Taylor Swift, but we can't help ourselves we totally <3 the girl. So here are 26 reasons we LOVE Tay-Tay on her 25th birthday.
1. She loves her fans as much as they love her.
Taylor, I love you! When can I come over and have a sleep over?
2. She gave us the power to wear red.
Whenever I feel low I splash some red lipstick and sing one of her songs (try Shake It Off) – It's an instant mood elevator.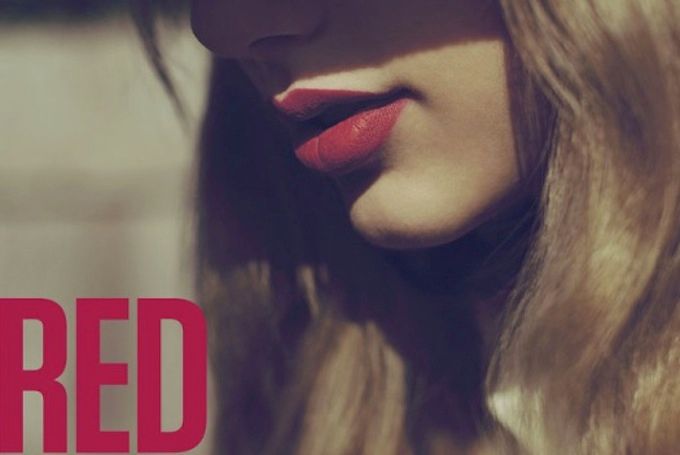 3. Her fashion sense is spot on.
The only other person after Beyonce who can say, #IWokeUpLikeThis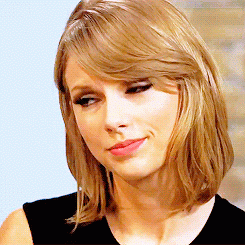 4.  She loves Grey's Anatomy & we love Grey's Anatomy
To prove her love for the show she named her cat Meredith.
5. She is a dork and isn't afraid to be one.
And with bestie Selena Gomez, it's even cuter!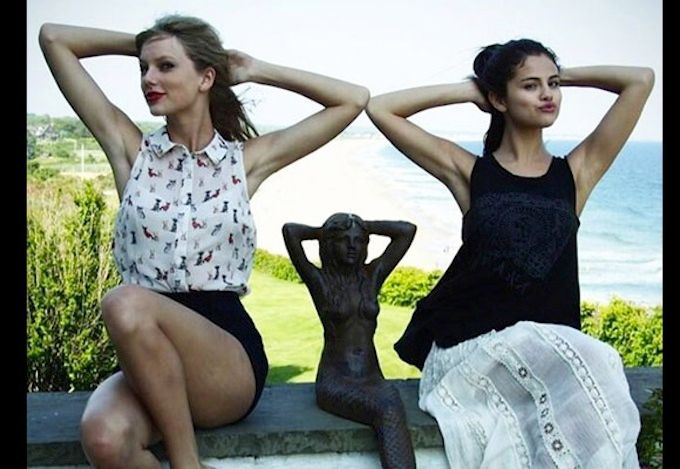 6. She is a girl's girl.
I can't even begin to tell you how happy it makes me when girls support other girls.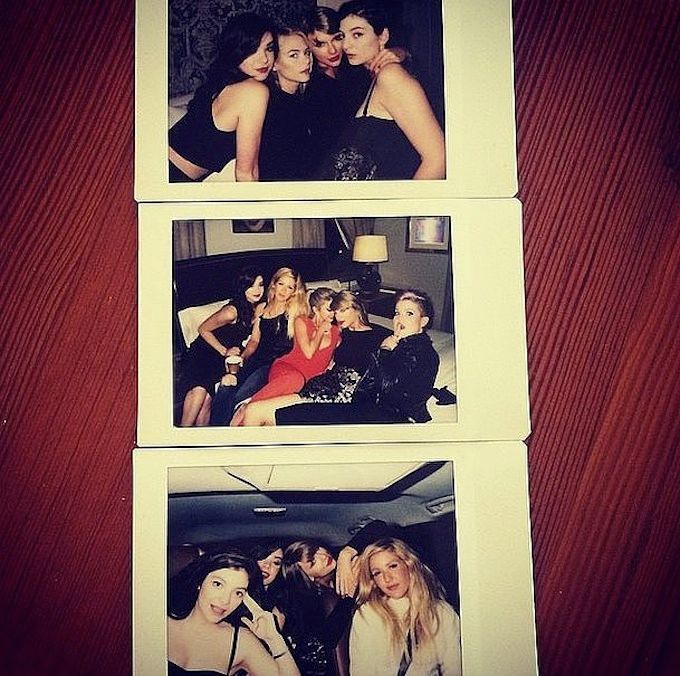 7. She gets us.
If we are sad, happy, breaking up, or just plain crushing she has been there with us. The difference? She writes a song about it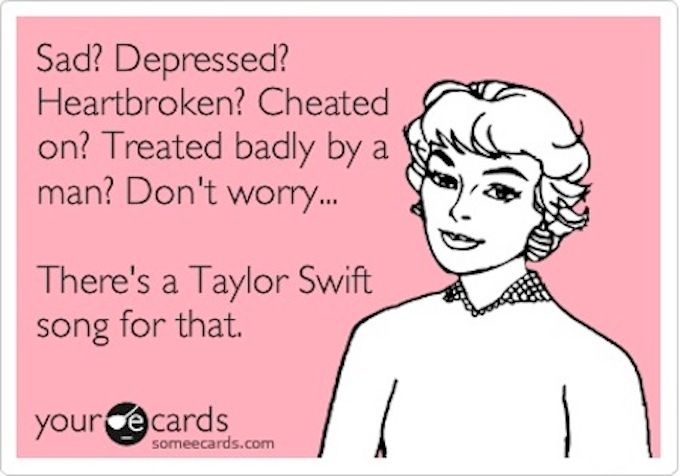 8. She puts people and their emotions before success.
On being asked about switching to pop her biggest fear wasn't that her album wouldn't do well. It was the fear of losing her friends in country music.
9. She gave us Love Story
I mean which one of us hasn't jammed to this on a karaoke night?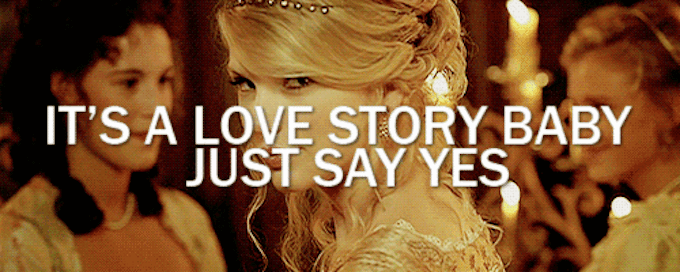 10. She loves chocolate.
Enough said!
11. She is fearless.
Broke up with Taylor? Be afraid, be very afraid.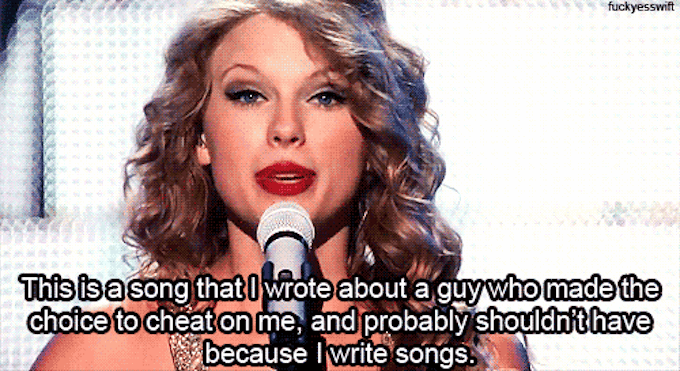 12. She is a fighter.
The pen is mightier than a sword.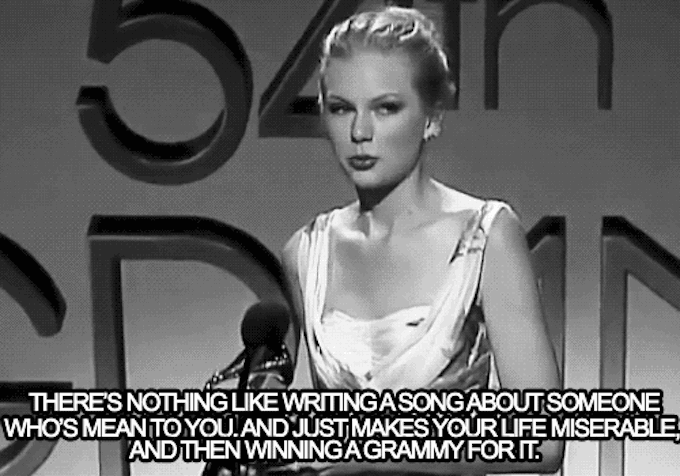 13. She makes everything seem easy.
I mean she bakes, parties, dresses up, writes, sings, performs, hosts, hangs out with friends and, travels while being #flawless.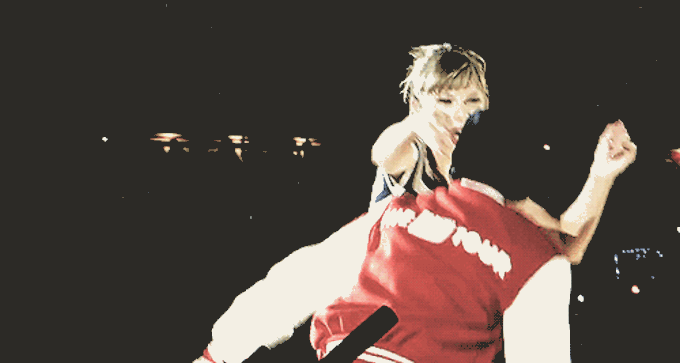 14. But, works her @$$ off when she needs to.
And we all have the same hours in a day as Taylor, remember that.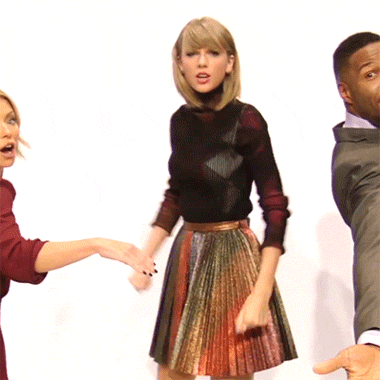 15. She doesn't care about the haters.
You go girl!
16. She has dated the bad boys.
Haven't we all?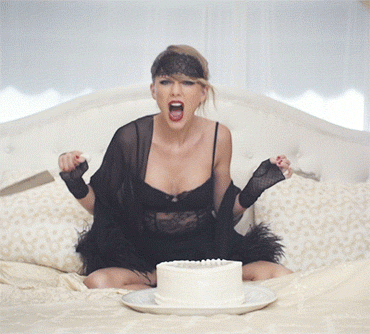 17. She makes fun of herself.
Only the best people aren't afraid to.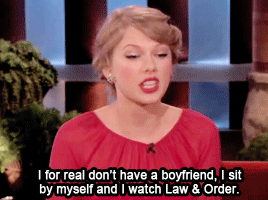 18. She makes mistakes, just like we all have!
And she owns up for them.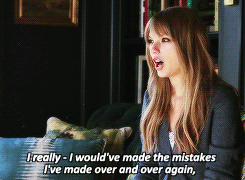 19. Her hair.
I can't even begin to tell you how much I love the short hair she has going on. I can dedicate an entire post to her hair.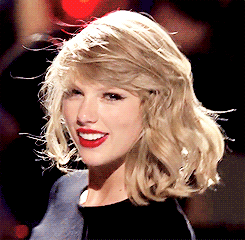 20. She promotes other artists on her tours.
A girl without those stuck up airs is so refreshing, am I right?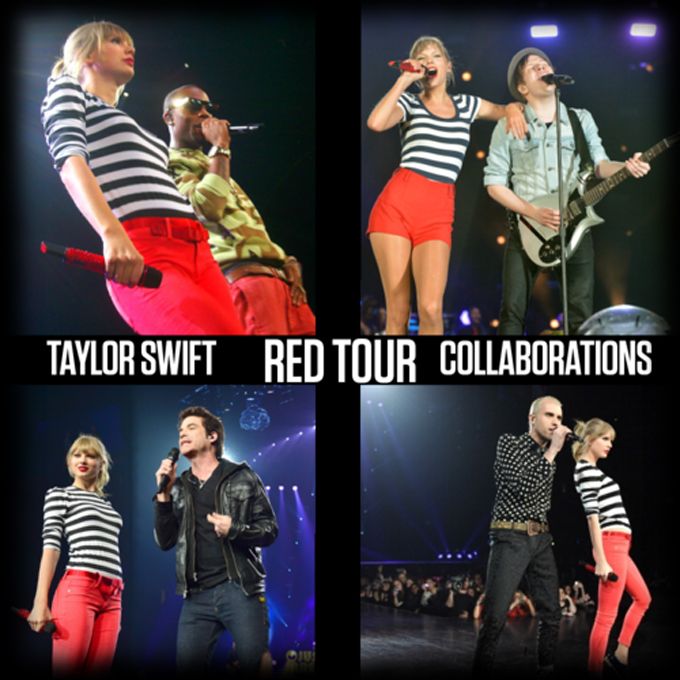 21. She has the biggest crush on JT.
I have the biggest crush on JT!
22. She isn't a morning person.
If she was, she'd be too perfect.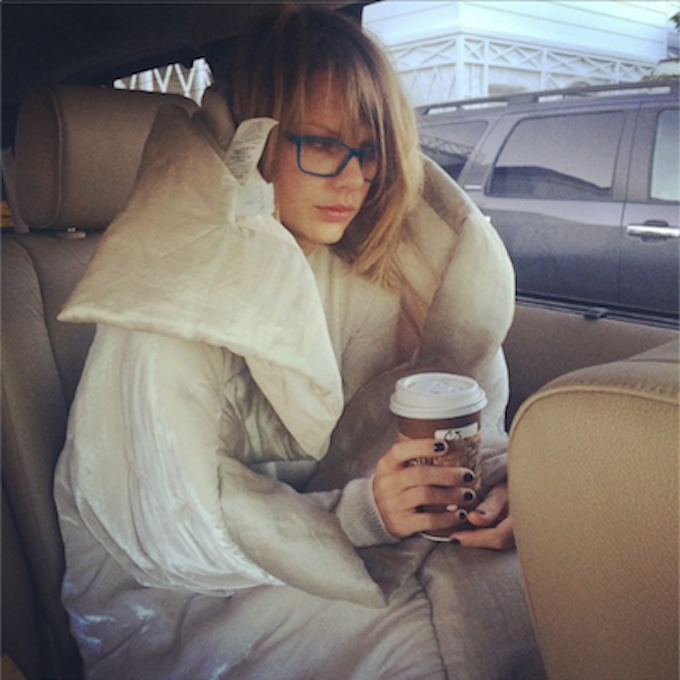 23. She pushes you to chase your dreams.
<3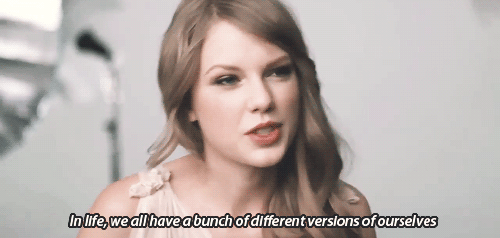 24. Her hips don't lie.
And neither does she!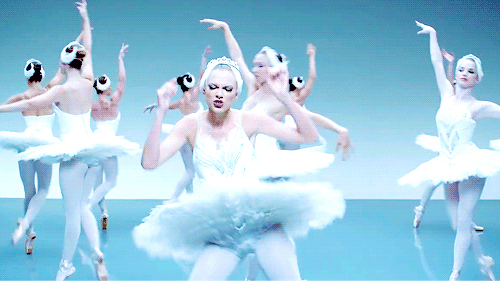 25. This is what her birthday looks like.
Um, that's Beyoncé you guys! Beyoncé!
26. Do I seriously need to give you another reason? Come on! Just love her already!
Happy Birthday Taylor Swift!