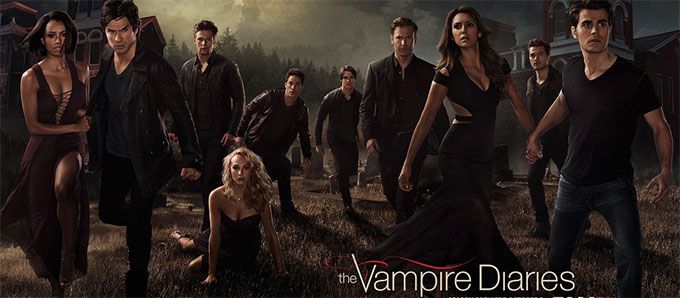 Ok, so we know it's practically impossible to do justice to this mystical TV series that many of us are now hooked to. I mean who plays Damon better than Damon, right?! Well I suppose if we had the chance to re-create this supernatural series – all drama, horror, action, heart-pounding moments, tear-jerking scenes included – the following few from B-town would do justice to epic proportions!
1) Hrithik Roshan as Damon Salvatore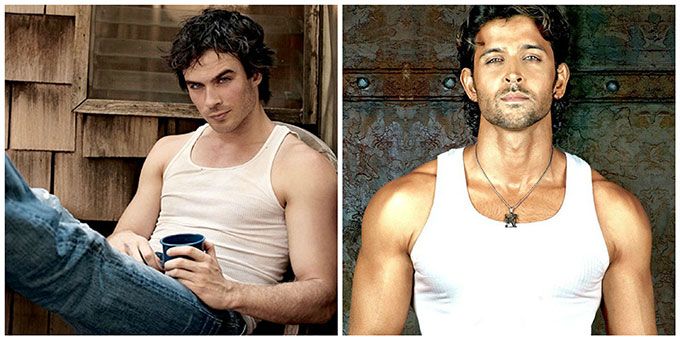 Have you seen this hunk in Bang Bang?! I mean Hrithik Roshan was always hot, but post Bang Bang, he just reinvented the word SMOULDERING. Hrithik Roshan is the only man in Bollywood I can see doing justice to Damon's sultry and malevolent character. Damon is a total casanova and as cynical and destructive as he can be, that one piercing look of his leaves you struggling for air. A lot like that beautiful glance Hrithik casts and leaves us all weak in the knees! And I absolutely adore the timeless love this vampire has for protagonist Elena. Something Hrithik could pull off with ease!
2) Shahid Kapoor as Stefan Salvatore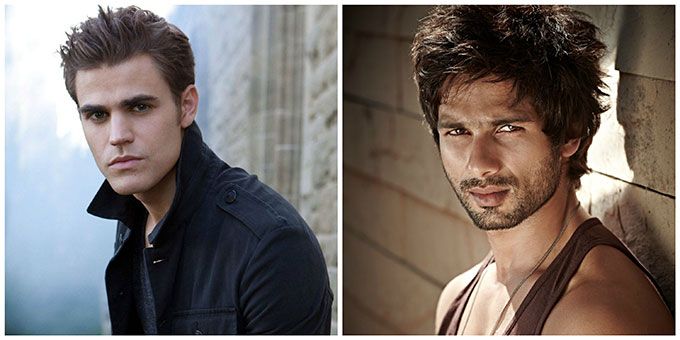 Stefan is the younger, but more morally sane brother. He is a vampire yet he chooses not to resort to violence – but you don't want to see this vamp when he's enraged! Just the kind of character Shahid Kapoor could definitely play. Brooding, deep and mysterious. He's also the character you feel most sorry for when Elena leaves him despite his unrequited love for her – Shahid does total justice to that super cute puppy dog look that you just can't help fall head over heels for!
3) Deepika Padukone as Elena Gilbert & Katherine Pearce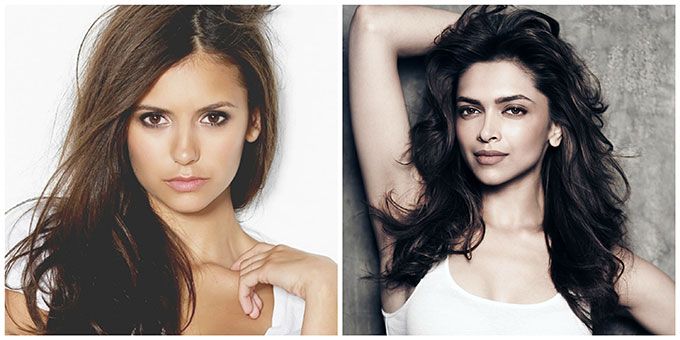 Elena is the protagonist and heroine of the series and who better to play this stunning girl with an immense sense of righteousness than Deepika Padukone. Deepika would also be kick ass at playing Elena's evil doppelganger Katherine. And as cute as Deepika would look with Shahid Kapoor, Deeps and Hrithik would without a doubt, make a smoking hot couple! We would die to see these two together on screen!
4) Sonam Kapoor as Caroline Forbes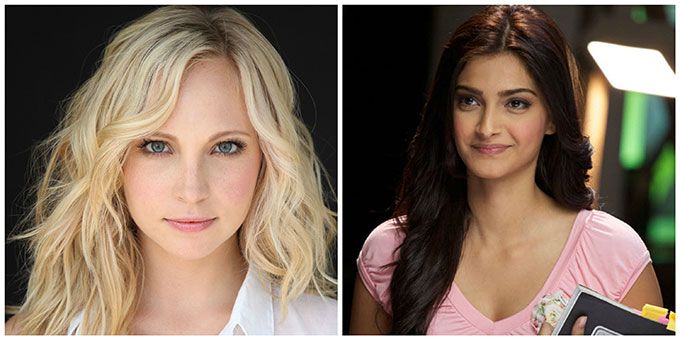 Who better to play the controlling, bubbly but totally a-dork-able character of Caroline than Sonam Kapoor? She's the lovably ditzy blonde vampire with a huge heart. Man oh man, we could so imagine Sonam pulling this one off!
5) Priyanka Chopra as Bonnie Bennet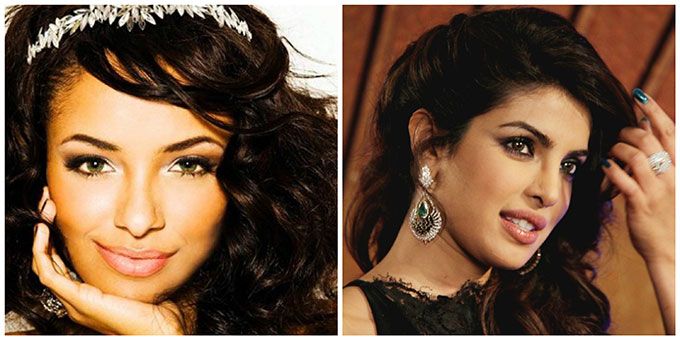 If we had to describe Bonnie's character in a few words, we would use sultry, spirited, outspoken and extraordinarily empowered – totally Priyanka Chopra! Bonnie is extremely loyal, especially when it comes to her friends. She's one witch you don't want to mess around with. All qualities we could totally see PC pulling off with ease.
6) Varun Dhawan as Jeremy Gilbert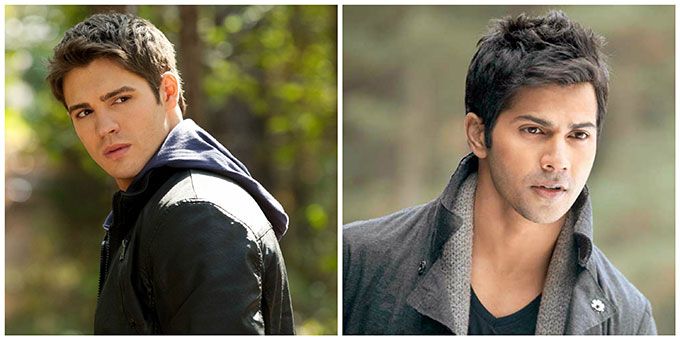 Elena's younger brother is hot-blooded, rebellious and notorious for his fatal attractions when it comes to girls! Jeremy is a little impulsive but super cute nevertheless. None other than Varun Dhawan could bring this character to justice!
7) Siddharth Malhotra as Matt Donovan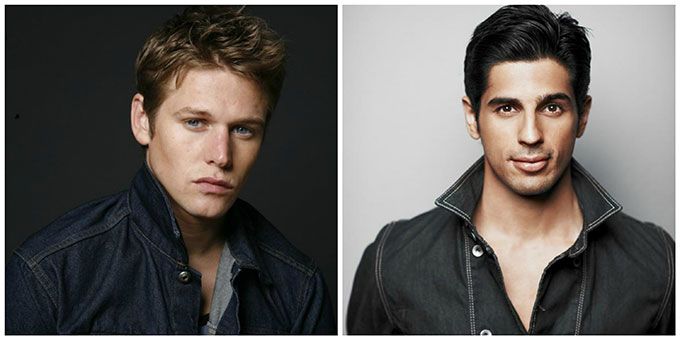 Matt is your token 'nice guy' in the series and one of the few characters who has remained alive, human and blindly loyal to his supernatural friends. Did we mention he's also extremely good-looking? I mean, who knew normal could be so handsome? Just the kind of character we'd want Siddharth Malhotra to play!
8) Ranveer Singh as Tyler Lockwood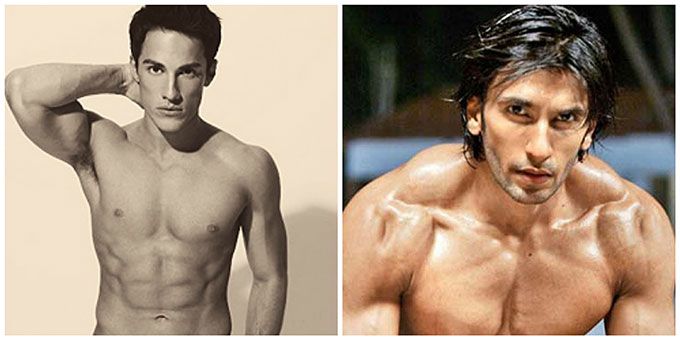 Tyler is your typical hot-blooded jock. He's also a werewolf in the series – a really sexy one. As rash as Tyler can be, he's also a boy with many different sides to his persona. We think Ranveer Singh would be great at playing Tyler and we could totally see Ranveer pulling off that animalistic tendency we see in Tyler every now and then.
If this series were ever made in Bollywood, there would be NO containing my ridiculously high level of excitement!!
Who would you cast from Bollywood as characters in The Vampire Diaries?